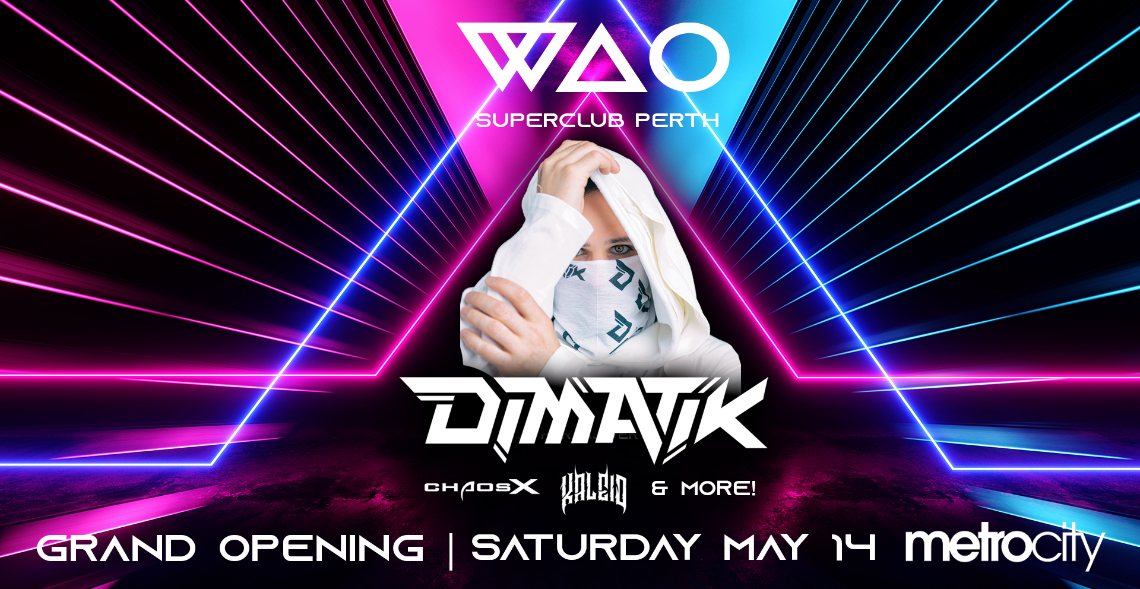 WAO Superclub Perth - Launch
18+
09:00pm, Sat 14th May 2022
This event has already taken place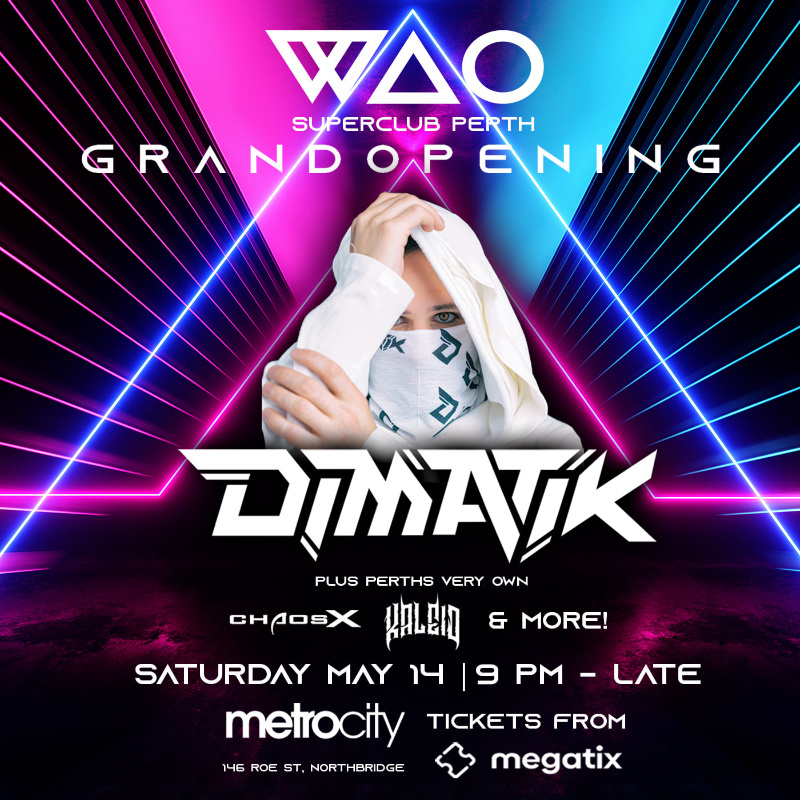 Venue Details
Metro City Concert Club
146 Roe St
Northbridge, WA, 6003
WAO Superclub Perth - Launch
18+
09:00pm, Sat 14th May 2022
𝗪𝗔𝗢 𝗦𝗨𝗣𝗘𝗥𝗖𝗟𝗨𝗕 𝗣𝗘𝗥𝗧𝗛 | 𝗚𝗥𝗔𝗡𝗗 𝗢𝗣𝗘𝗡𝗜𝗡𝗚 𝗦𝗔𝗧𝗨𝗥𝗗𝗔𝗬 𝗠𝗔𝗬 𝟭𝟰
𝙒𝙃𝙀𝙍𝙀: Metro City, 146 Roe Street. Northbridge
𝙒𝙃𝙀𝙉: SATURDAY MAY 14TH 9PM - LATE
Are you prepared to witness Australia's BIGGEST CLUB NIGHT take over the city of Perth?
𝙀𝙓𝙋𝙀𝙍𝙄𝙀𝙉𝘾𝙀 a fully immersive clubbing experience with visuals, lighting, sound and performances that'll take you on a journey unlike nothing you've seen before
𝙒𝙀 𝘼𝙍𝙀 𝙊𝙉𝙀 Sydney's hottest WAO residents will be taking over the stage bringing you 𝑹𝑵𝑩, 𝑬𝑫𝑴, 𝑻𝑹𝑨𝑵𝑪𝑬 & 𝑵𝑹𝑮 at WAO Superclub in Perth!
𝙏𝙄𝘾𝙆𝙀𝙏𝙎: On sale 6pm Wednesday 13th April via Megatix or through your fave WAO promoter!
We'll see you soon. PERTH CITY!
* Over 18's only unless advertised otherwise. * Photo ID is essential,­ acceptable ID is a current and valid Australian Photo Drivers Licence or Passport. Please check with the venue for any other acceptable forms of photo ID * All children under 18 not permitted, even if accompanied by an adult * Intoxicated persons will not be admitted * No thongs or steel cap boots * The venue reserves the right to refuse admission to any person * Dangerous behaviour including Crowd Surfing, Stage Diving, Moshing and Violent Dancing is not allowed and will result in your immediate removal * Please contact the venue regarding accessibility requirements, some areas of the venue are not accessible *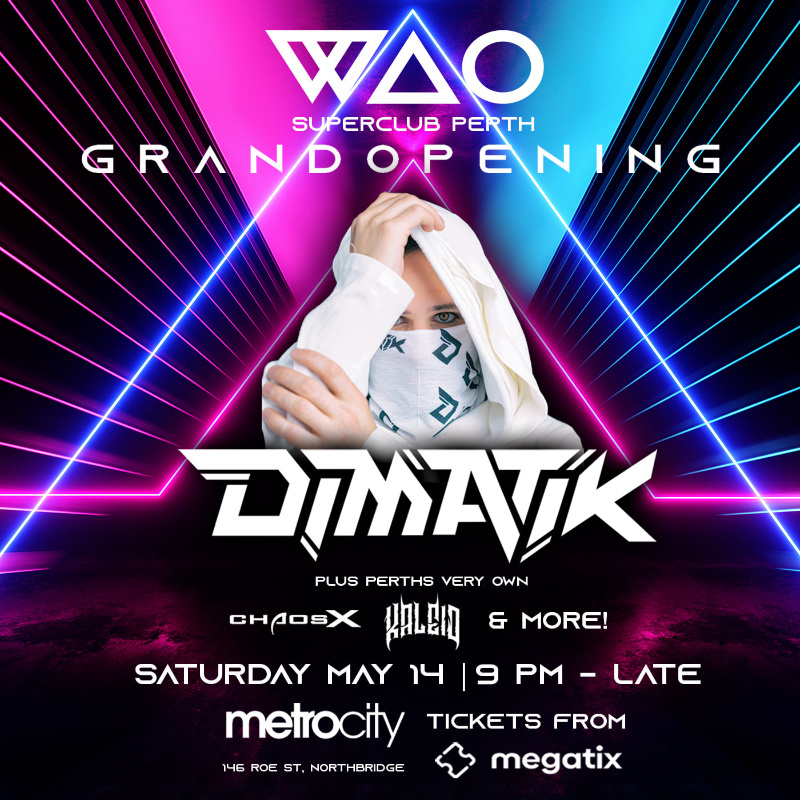 Venue Details
Metro City Concert Club
146 Roe St
Northbridge, WA, 6003