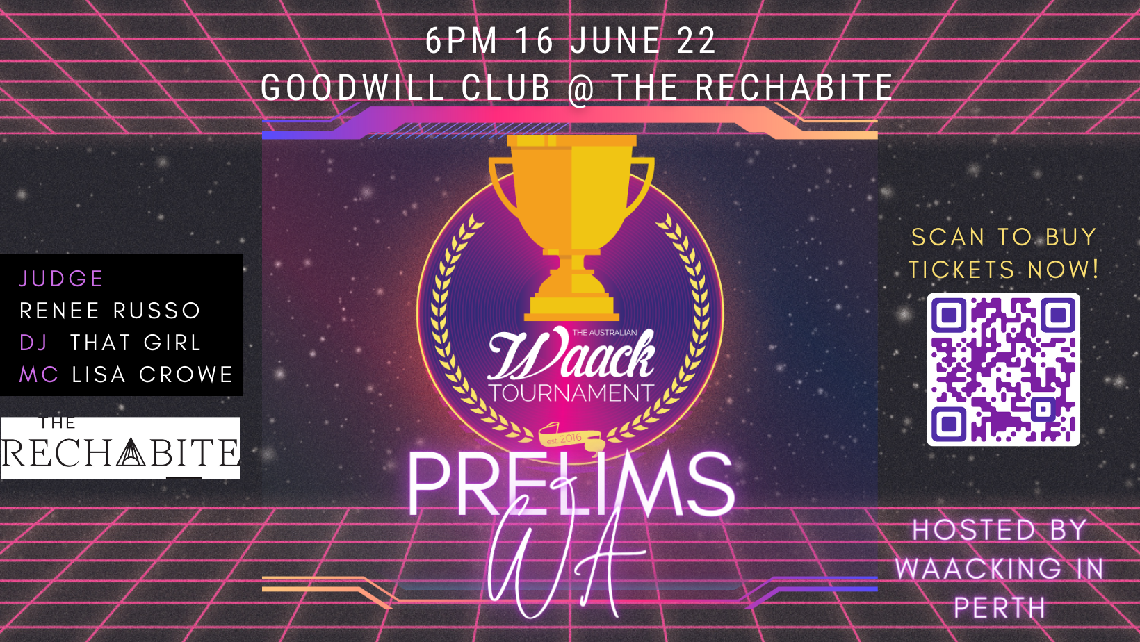 The Australian Waack Tournament - WA Preliminaries
06:00pm, Thu 16th Jun 2022
This event has already taken place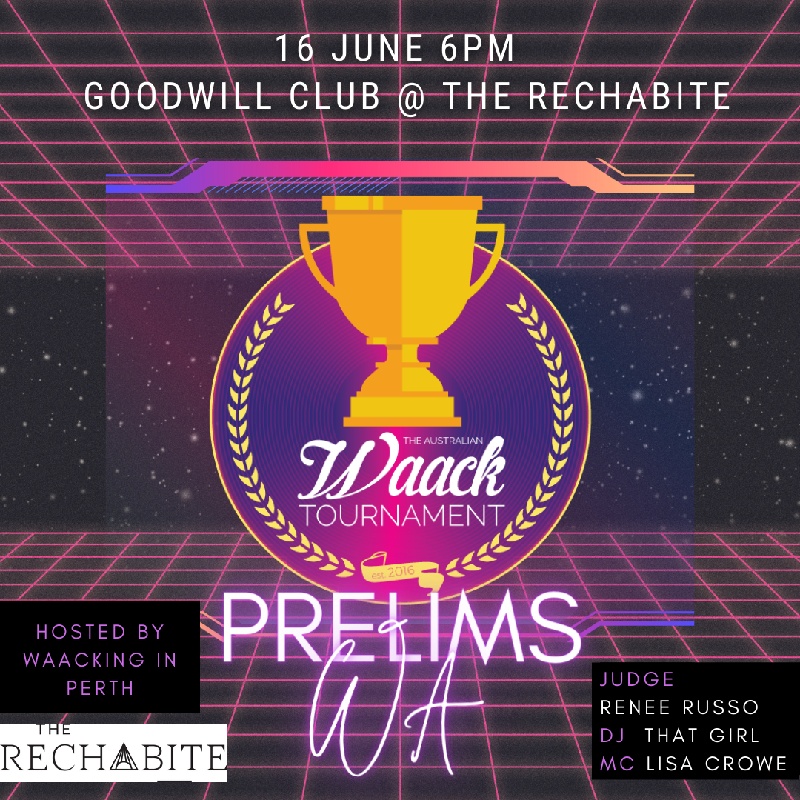 Venue Details
Goodwill Club - The Rechabite
224 William St
Northbridge, WA, 6003
The Australian Waack Tournament - WA Preliminaries
06:00pm, Thu 16th Jun 2022
Australia's First Waacking only battle event since 2016; providing a safe space for waackers of all levels to exchange within the Waacking communities in Australia. This event is brought to you by Karen Siu, a pioneer resident of Sydney's Waacking scene.
The winner of WA Prelim will be flown over to the finals in Sydney, in which guest judge Princess Lockeroo will be attending. The aim of this event is to reunite everybody post covid so let's meet new friends and celebrate with old ones to dance and enjoy Waacking.
This is event is hosted by Waacking In Perth, and is WA's first ever Waacking event. 
Waacking/Whacking/Punking originates from the 1970's in the underground disco clubs by the queer black & latin-x communities. Since reviving in 2009, waacking has seen an explosion in international interest and development with a closeknit international community! It features glamour, fashion, intense arm training and pose- just to name a few! 
Perth pioneer Renee Russo has been advocating for Waacking, representing Perth internationally and interstate since 2017. Since 2020, Renee has been bringing together folks from different walks of life to build the Waacking In Perth community! 
Come support and be part of the ever-growing community locally in battle.
--
Doors: 6:00pm
Start: 6:30pm
Show Duration: 150 mins
Age Suitability: 18+ .Minors must be accompanied by a legal guardian or parent at all times
Content Warnings: Coarse Language
Accessibility: Please contact hello@therechabite.com.au for any accessibility enquiries.
Waacking In Perth would like to acknowledge the traditional owners of this area, the Whadjuk people of the Noongar nation and land of Boorloo. We would like to give gratitude to being able to share Waacking and community on Aboriginal land. Sovereignty was never ceded.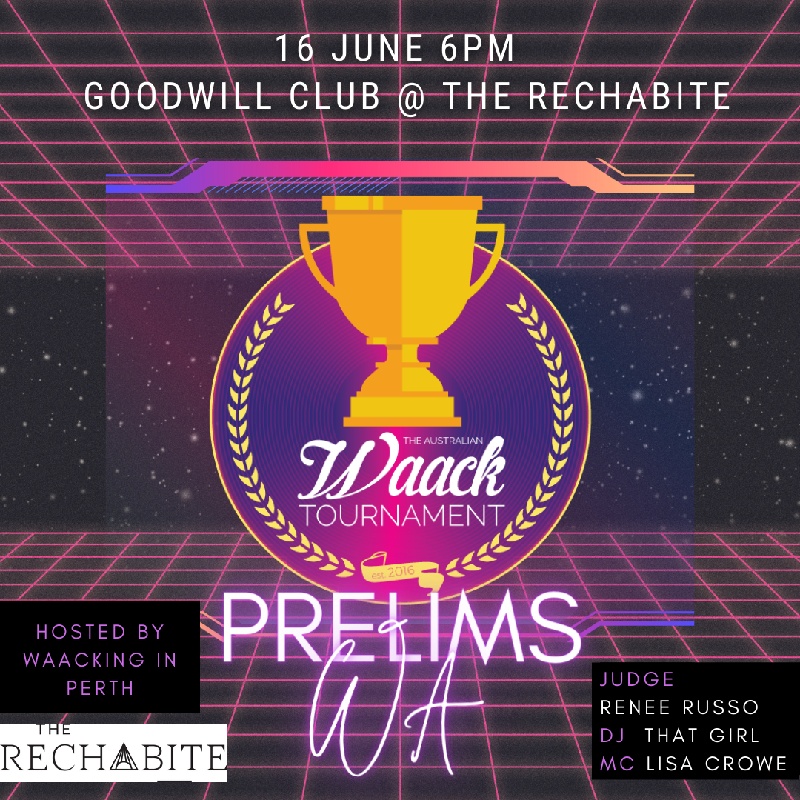 Venue Details
Goodwill Club - The Rechabite
224 William St
Northbridge, WA, 6003