Voyager – Fearless In Love Tour (Presale)
18+
07:00pm, Fri 21st Jun 2024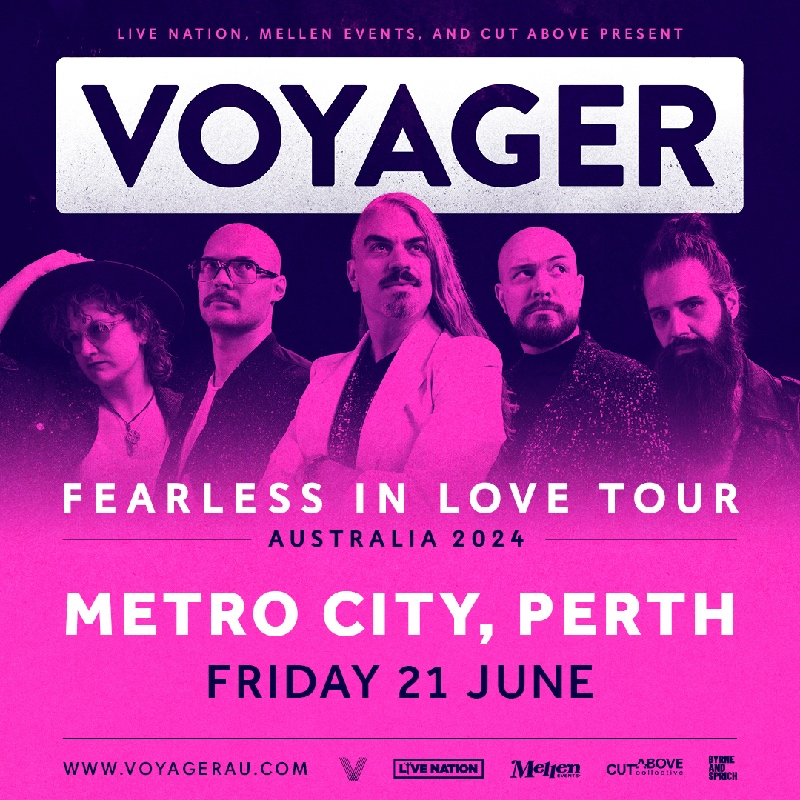 Venue Details
Metro City Concert Club
146 Roe St
Northbridge, WA, 6003
Voyager – Fearless In Love Tour (Presale)
18+
07:00pm, Fri 21st Jun 2024
EVENT POSTPONED TILL FRIDAY, 21 JUNE 2023
Please see below for a statement from Voyager.

AUSTRALIA - We've made the very difficult but completely necessary decision to reschedule our forthcoming album tour dates to allow Danny more time to continue his treatment and focus on his recovery. We are so very hopeful that we can make a triumphant return across our homeland in June and July, and that you'll join us for these shows. All tickets for the February tour remain valid on these new dates. Thank you for your understanding and we can't wait to be reunited by music.
As much as you can rely on the Earth's elliptical orbit, you can depend on Voyager to consistently evolve. The band's interplanetary balance of virtuosic pyrotechnics and skyscraping radio-ready hooks morphs at the speed of sound from one era to the next. In bursts of bright light, luminous keys, neon guitar wizardry, and stratosphere-shaking rhythms, they elevate hard rock to another realm. The group blast off on a signature hybrid of prog, rock, and metal possibly best described as the musical equivalent of Guardians of the Galaxy.
After wowing the globe on the Eurovision Song Contest with their hit song "Promise", the Perth, Australia quintet—Danny Estrin [vocals], Simone Dow [guitar], Scott Kay [guitar], Alex Canion [bass], and Ashley Doodkorte [drums]—take flight like never before on their charting eighth full-length LP, Fearless In Love [Season of Mist]. Voyager return to headline their biggest Australian tour yet, and their electrifying and highly acclaimed live show is about to be taken to dizzying new heights.
Catch Voyager at the following shows in February 2024, and join us in celebrating one of Australia's finest.
* Over 18's only unless advertised otherwise. * Photo ID is essential,­ acceptable ID is a current and valid Australian Photo Drivers Licence or Passport. Please check with the venue for any other acceptable forms of photo ID * All children under 18 not permitted, even if accompanied by an adult * No Passouts / Re-entry * Intoxicated persons will not be admitted * No thongs, slides or steel cap boots * The venue reserves the right to refuse entry, remove from a venue and/or issue a temporary suspension or ban to any person * Dangerous behaviour including Crowd Surfing, Stage Diving, Moshing and Violent Dancing is not allowed and will result in your immediate removal * Please contact the venue regarding accessibility requirements, some areas of the venue are not accessible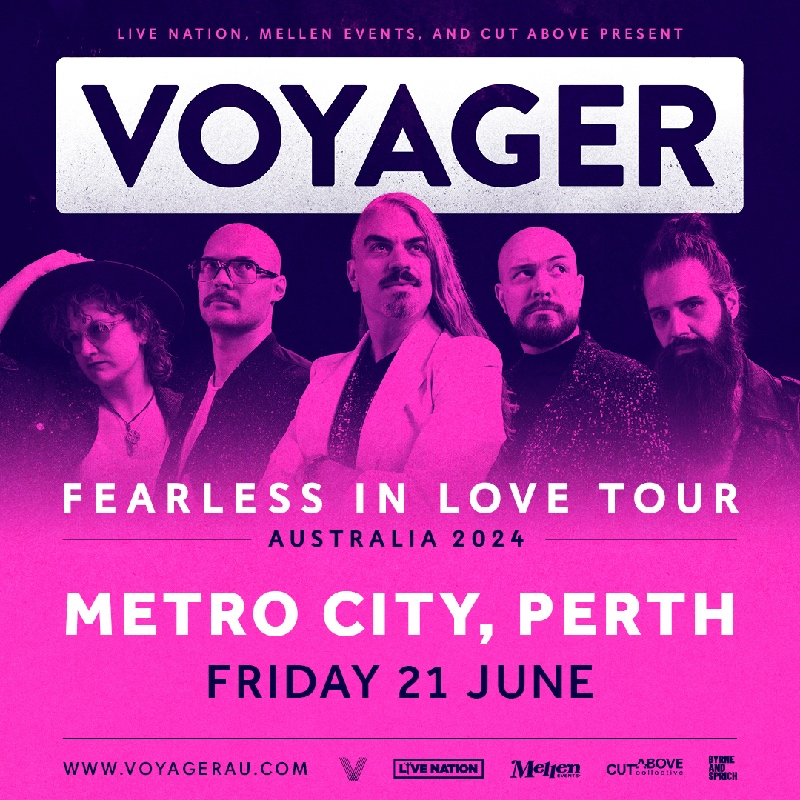 Venue Details
Metro City Concert Club
146 Roe St
Northbridge, WA, 6003