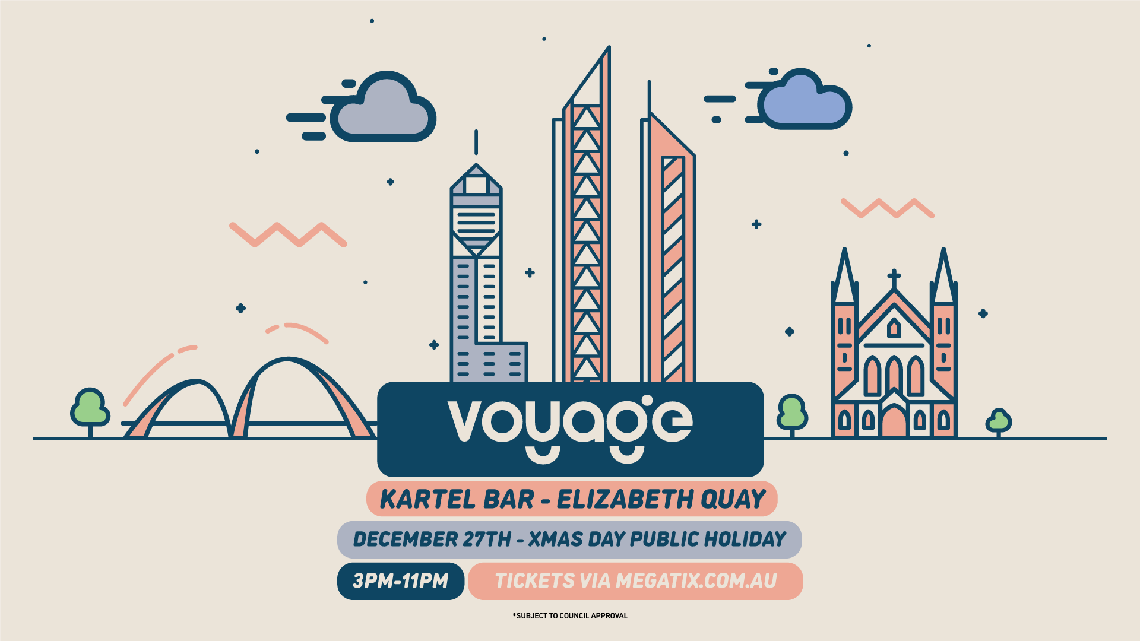 Voyage at Kartel Bar Elizabeth Quay (Public Holiday)
18+
03:00pm, Mon 27th Dec 2021
This event has already taken place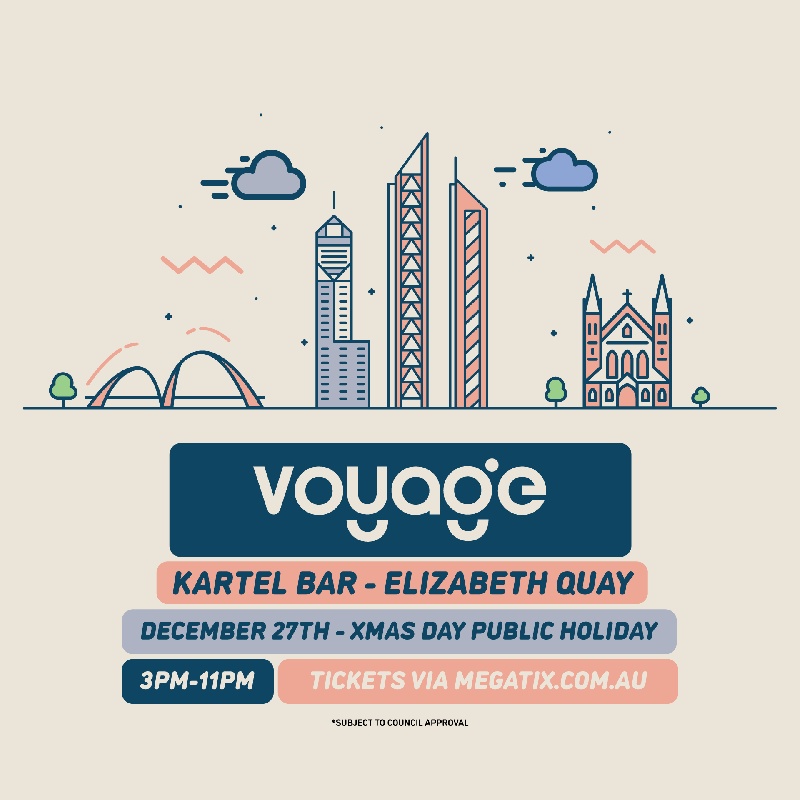 Venue Details
Kartel Bar - Elizabeth Quay
The Esplanade
Perth, WA, 6000
Voyage at Kartel Bar Elizabeth Quay (Public Holiday)
18+
03:00pm, Mon 27th Dec 2021
Following off our huge run of summer shows, we're back for the 2021/22 summer season! We're heading to Elizabeth Quay for an epic show under our city skyline.

Voyage is anchoring down a series of day drinking events showcasing special venues across our city.
 Monday 27th December 2021 (Christmas Day Public Holiday)

 3PM - 11PM

 Kartel Bar - Elizabeth Quay
 E A T S + D R I N K S 

Kartel Bar will feature Latin-American inspired food and cocktails with the best local brews.
 E N T E R T A I N M E N T 

Hop on board and explore Voyage featuring a spacious outdoor beer garden, open air main stage, rooftop balcony VIP area, multiple bars and Voyage activations whilst we showcase only the best of Perth local DJ talent.
  YUNG SLY / LANI / THAI / Triplett / Kid Caird / GOOD INTENTIONS / PU TANG CLAN (blkout. b2b SAINT QUIN b2b BOSTON SWITCH)  
 B I R T H D A Y S 

Birthday coming up? Round up your mates and get in touch for exclusive birthday treatment.
 S O C I A L S 

Insta ~ @voyagedayparty
Facebook ~ www.facebook.com/VoyageDayParty
** Strictly 18+ Event. Valid ID is required on entry.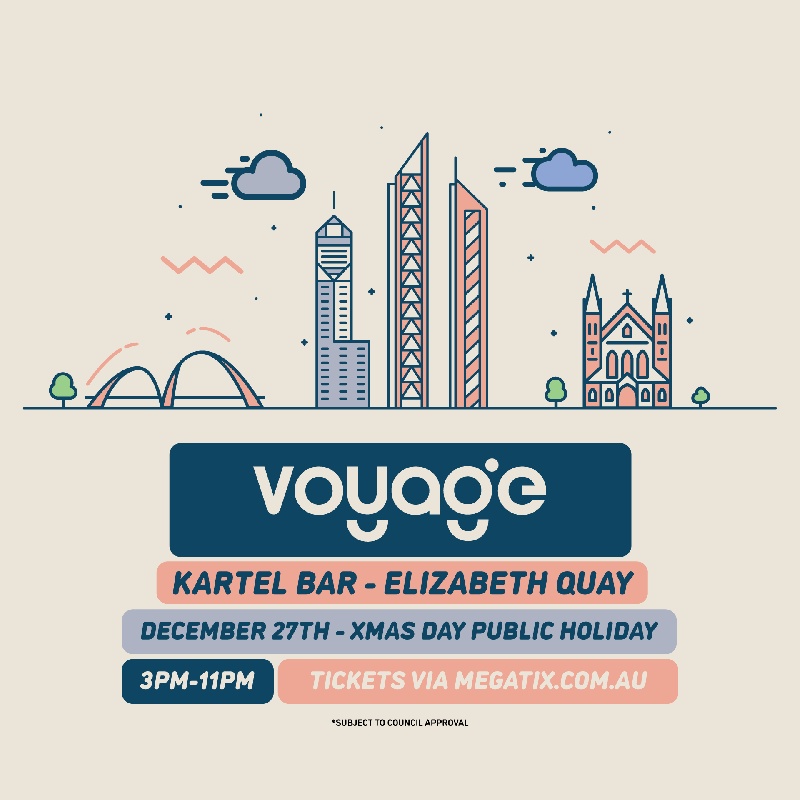 Venue Details
Kartel Bar - Elizabeth Quay
The Esplanade
Perth, WA, 6000