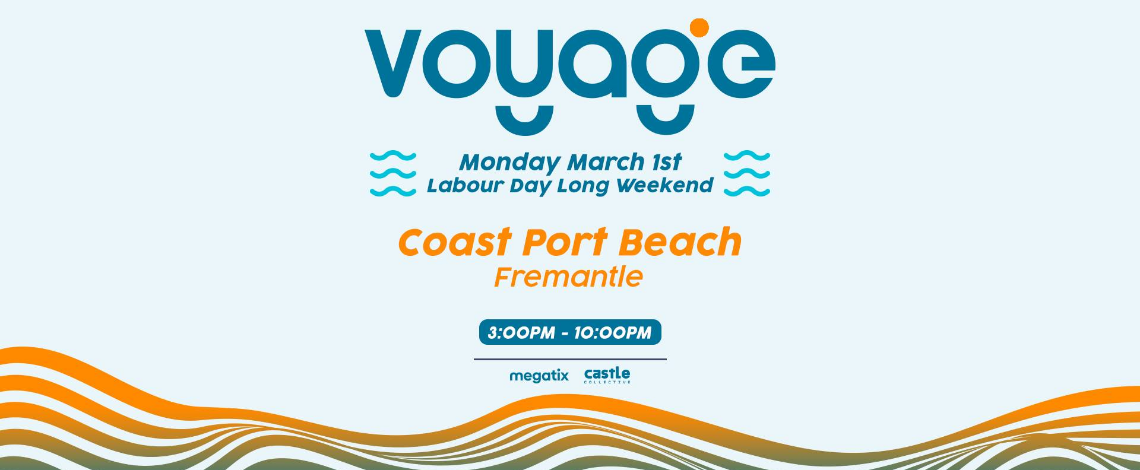 Voyage Day Party at Coast Port Beach (Labour Day Public Holiday)
18+
03:00pm, Mon 1st Mar 2021
$25.00
$22.17 + $2.83 fee
First Release
Sales Closed
$30.00
$27.11 + $2.89 fee
Final Release
Sales Closed
$35.00
$32.04 + $2.96 fee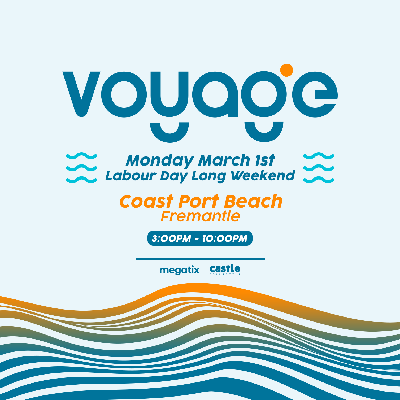 Venue Details
Coast Port Beach
42 Port Beach Rd
North Fremantle, WA, 6159
Voyage Day Party at Coast Port Beach (Labour Day Public Holiday)
18+
03:00pm, Mon 1st Mar 2021
We're continuing our Summer Series of Voyage Day Party landing on the Labour Day Public Holiday. Join us on Monday 1st March as we launch a full venue takeover of the iconic Coast Port Beach in Fremantle with beachside hangs & sunset views right on WA's coastline - Perfect for a day party.
~ Voyage anchors down day drinking events showcasing special venues across our city ~

📅 Monday 1st March (Labour Day Public Holiday)
🕔 3PM - 10PM
📍 Coast Port Beach

〰️ T I C K E T S 〰️
❌ SOLD OUT ❌
〰️ E A T S & D R I N K S〰️
The Coast kitchen will offer an exclusive summer menu for bites on the go.

〰️ E N T E R T A I N M E N T 〰️
Hop on board and explore Voyage's outdoor main stage and the return of our RnB/Hip Hop stage showcasing only the best of Perth local DJ talent. Soak in views of Port Beach with multiple bars and activations.

🏝 TRIPLETT ~ JAY.KU ~ DR. PHIL GOOD ~ AR B2B THE GARDENER ~ WHITE PEPPER ~ EMMELYN 🏝

💃 THAI ~ IZZY G ~ TYYDOLLARS ~ YUNG SLY 💃

〰️ B I R T H D A Y S 〰️
Birthday coming up? Round up your mates and get in touch for exclusive birthday treatment.

〰️ S O C I A L S 〰️
Insta ~ @voyagedayparty
Facebook ~ www.facebook.com/VoyageDayParty

Bon Voyage! 🚢

** Strictly 18+ Event. Valid ID is required on entry.

〰️ C O V I D - 1 9 〰️
Depending on the current COVID-19 situation and government rules and regulations, there is a chance this event may or may not go ahead. If this is the case, all tickets purchased will 100% be refunded.

Voyage will follow all coronavirus health guidelines to ensure the safety of all punters.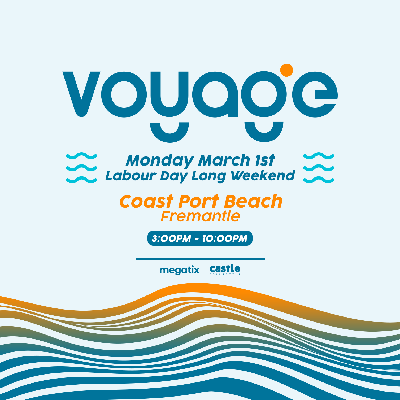 Venue Details
Coast Port Beach
42 Port Beach Rd
North Fremantle, WA, 6159