UWRFP - A Taste of Paon: A very special literary lunch.
18+
12:00pm, Sat 22nd Oct 2022 - 02:00pm, Sat 22nd Oct
This event has already taken place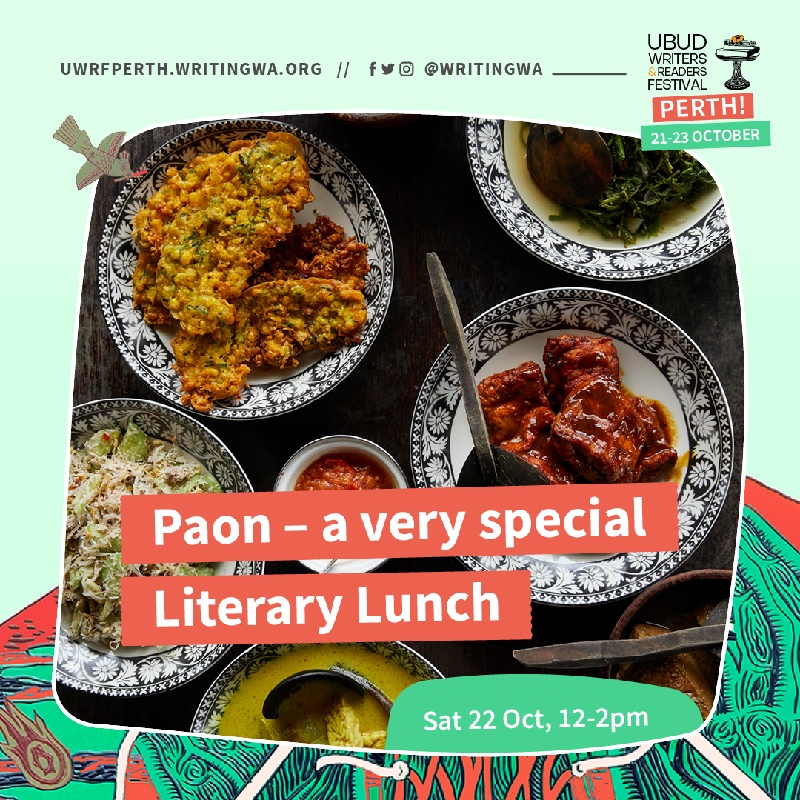 Venue Details
The Rechabite
224 William St
Northbridge, WA, 6003
UWRFP - A Taste of Paon: A very special literary lunch.
18+
12:00pm, Sat 22nd Oct 2022 - 02:00pm, Sat 22nd Oct 2022
Don't miss this once-in-a-lifetime opportunity to experience a delicious 3-course meal prepared by former Global Executive Chef and Culinary Director of Potato Head, Chef Wayan Kresna Yasa and hear from two special literary guests - Miles Franklin Award-winning authors Jennifer Down (Bodies of Light) and Josephine Wilson (Extinctions). Dishes for this meal have been selected from Chef Wayan's newly released cookbook, Paon: Real Balinese Cooking and will be accompanied by delicious Plantagenet Estate wines.
Wayan Kresna Yasa is a Balinese chef born on the island of Nusa Penida, off Bali's east coast. He trained and worked in the US for six years, sharpening his cooking skills in Michelin rated kitchens such as Blue Hill Stone Barns in New York and Acadia in Chicago. His signature cooking style is Modern Balinese, marrying classical French cooking technique with the complex flavor profiles of his Southeast Asia island home. In Bali, Chef Wayan is known for the deftness of his cooking, his deep respect for the environment and his drive to put the flavors from his homeland on the global culinary map. As the Global Executive Chef and Culinary Director for Potato Head, Wayan opened Ijen, a zero-waste sustainable seafood restaurant,- Kaum, a venue known for its revival of rare Indonesian tribal recipes,- and Tanaman, a plant-based project which was listed as one of the best new restaurants in the world by Condé Nast Traveller in June 2020. His cookbook, Paon: Real Balinese Cooking, was released in Summer 2022.
Other events with Chef Wayan during UWRF Perth include:
Cooking With Wayan - an exclusive opportunity to learn from one of the best chefs in the world today.
Paon Talking - a conversation between Chef Wayan and UWRF Festival Director Janet DeNeefe in which they shine a light on the diversity of Balinese cuisine and food culture.
Jennifer Down is a writer and editor. Her debut novel, Our Magic Hour, was shortlisted for the 2014 Victorian Premier's Literary Award for an Unpublished Manuscript. The story collection Pulse Points won the 2018 Readings Prize and the 2018 Steele Rudd Award in the Queensland Literary Awards. She was named a Sydney Morning Herald Novelist of the Year in 2017 and 2018. Bodies of Light, her second novel, won the 2022 Miles Franklin Literary Award. She lives in Naarm/Melbourne.
Josephine Wilson's second novel, Extinctions, won the 2017 Miles Franklin Literary Award and the Colin Roderick Award after winning the inaugural Dorothy Hewett Award in manuscript form. Extinctions was also shortlisted for the 2017 Prime Minister's Award for Fiction.  Josephine is a Perth-based writer whose career began in the area of performance. Her early works included The Geography of Haunted Places, with Erin Hefferon, and Customs. Her first novel was Cusp, (UWA Publishing, 2005). Josephine teaches at Murdoch University.

Images by Martin Westlake, kindly supplied by Hardie Grant Books
***
Doors: 11:45am
Start: 12:00pm
Event Duration: 120 mins
Entrance: Main entrance located on William St.
Age Suitability: 18+
Content Warnings: N/A
Accessibility: Please contact [email protected] for any accessibility enquiries.
Dietary: GF/Vegetarian/Vegan is available.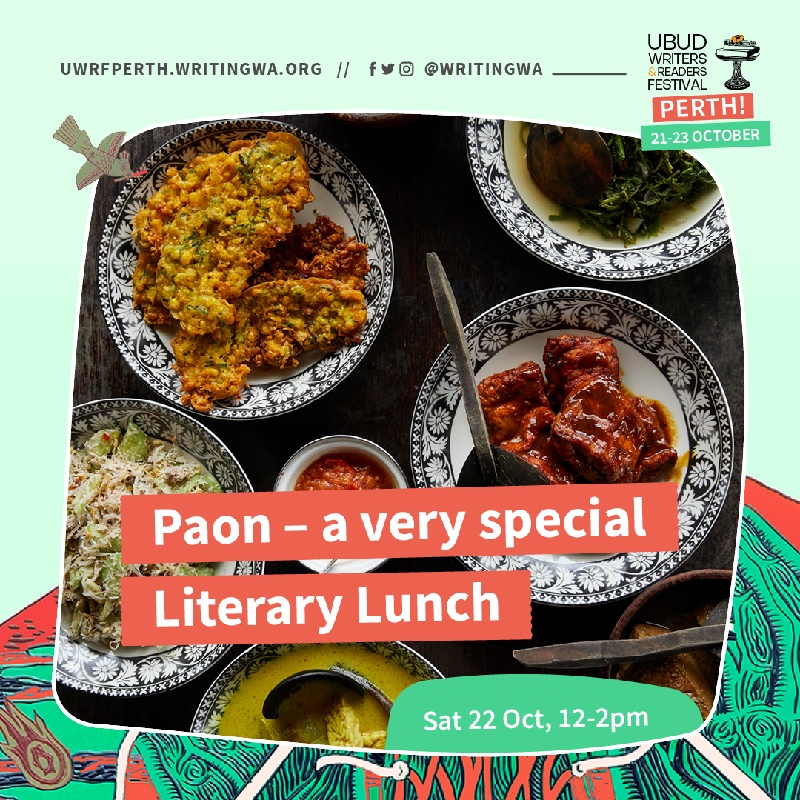 Venue Details
The Rechabite
224 William St
Northbridge, WA, 6003