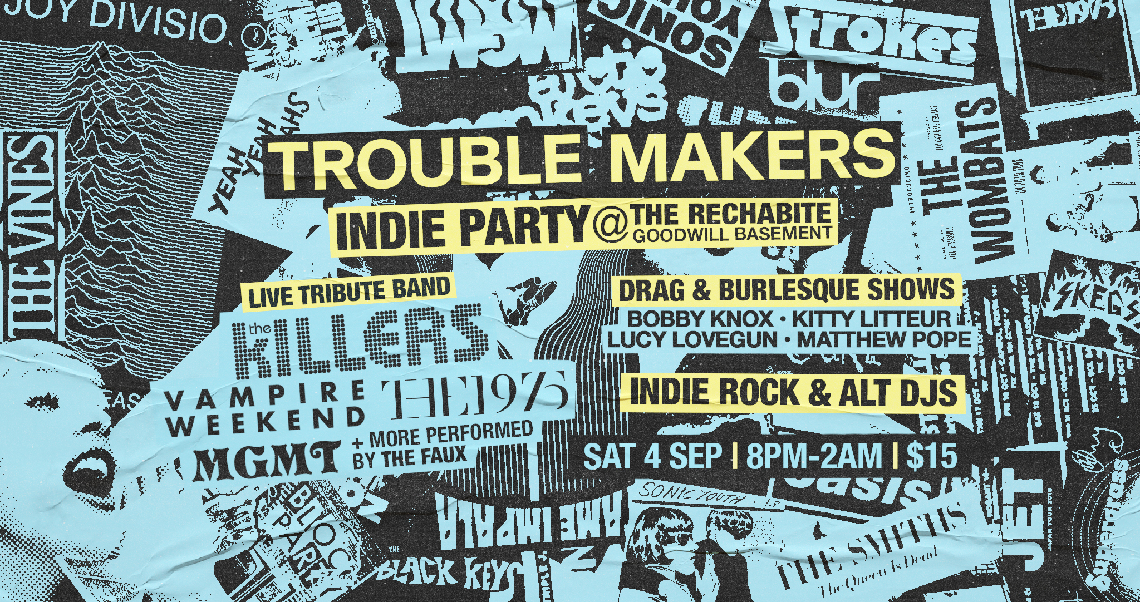 Trouble Makers: Indie Party
18+
08:00pm, Sat 4th Sep 2021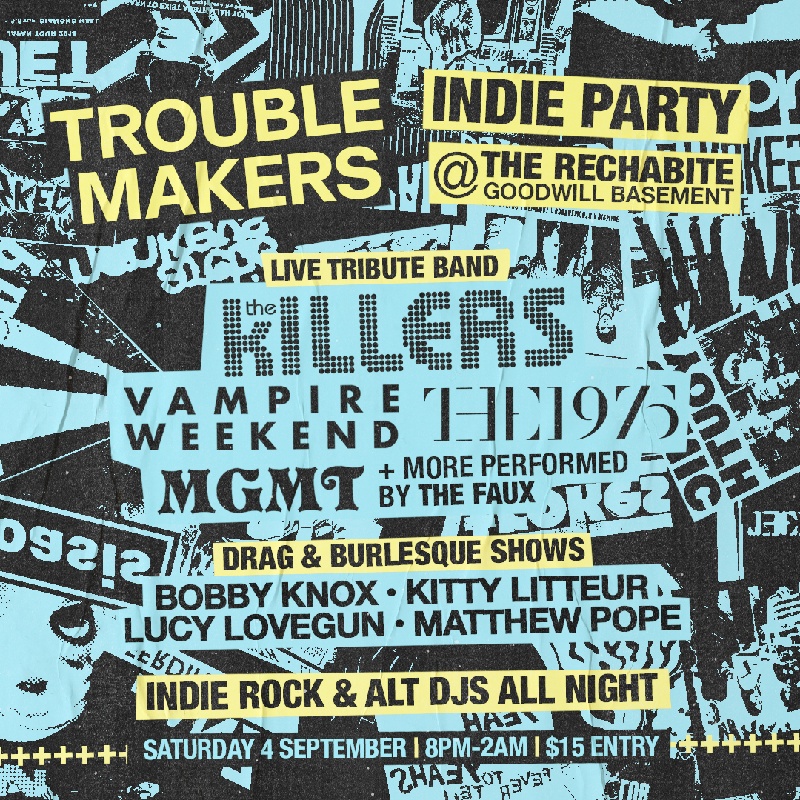 Venue Details
Goodwill Club - The Rechabite
224 William St
Northbridge, WA, 6003
Trouble Makers: Indie Party
18+
08:00pm, Sat 4th Sep 2021
 𝐓𝐑𝐎𝐔𝐁𝐋𝐄 𝐌𝐀𝐊𝐄𝐑𝐒 | 𝙄𝙣𝙙𝙞𝙚 𝙋𝙖𝙧𝙩𝙮 

We're changing scenery & heading over to The Rechabite's basement Goodwill Club on SAT SEP 4!
Get your dancing shoes because we've got live bands, burlesque & drag performances + DJs spinning Indie bangers all night 
 LIVE INDIE TRIBUTE BAND

 INDIE, ROCK & ALT DJs

 BURLESQUE & DRAG SHOWS

 LANEWAY SMOKING

 ACCESS TO ROOFTOP
~~~~~~~~~
 𝗣𝗹𝗮𝘆𝗶𝗻𝗴 𝗟𝗶𝘃𝗲 

THE FAUX will be playing your fave Indie hits from The Killers, Vampire Weekend, The 1975, MGMT, Dexys Midnight Runners, The Neighbourhood, Soft Cell, M83, Wheatus + more!
www.facebook.com/TheFauxOfficial
 𝗕𝘂𝗿𝗹𝗲𝘀𝗾𝘂𝗲 & 𝗗𝗿𝗮𝗴 
 BOBBY KNOX

 KITTY LITTEUR

 LUCY LOVEGUN

 MATTHEW POPE
 DJs: Sassy & Ben all night!
SAT 4 SEP
8PM-2AM
$15 ENTRY
THE RECHABITE
GOODWILL CLUB BASEMENT
224 William Street, Perth
~~~~~~~~~
Listen to our Spotify playlist
☞ bit.ly/troublemakersplaylist
~~~~~~~~~
There is a zero tolerance policy to racism, harassment, homophobia, transphobia or twats being douche-canoes. Please let our security or staff know of dickhead behaviour.
We would like to acknowledge the traditional custodians of the land we are on, Whadjuk Noongar Land, and pay respect to elders past, present and emerging. The land was stolen and always was, always will be, aboriginal land
First Nations are eligible for free entry, please message the Trouble Makers page prior to the event.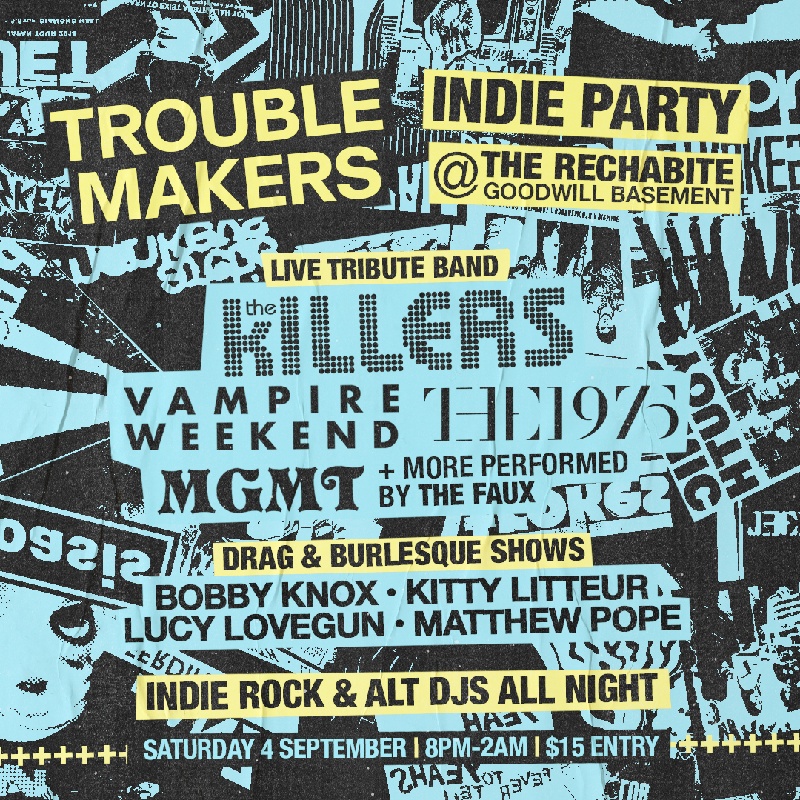 Venue Details
Goodwill Club - The Rechabite
224 William St
Northbridge, WA, 6003