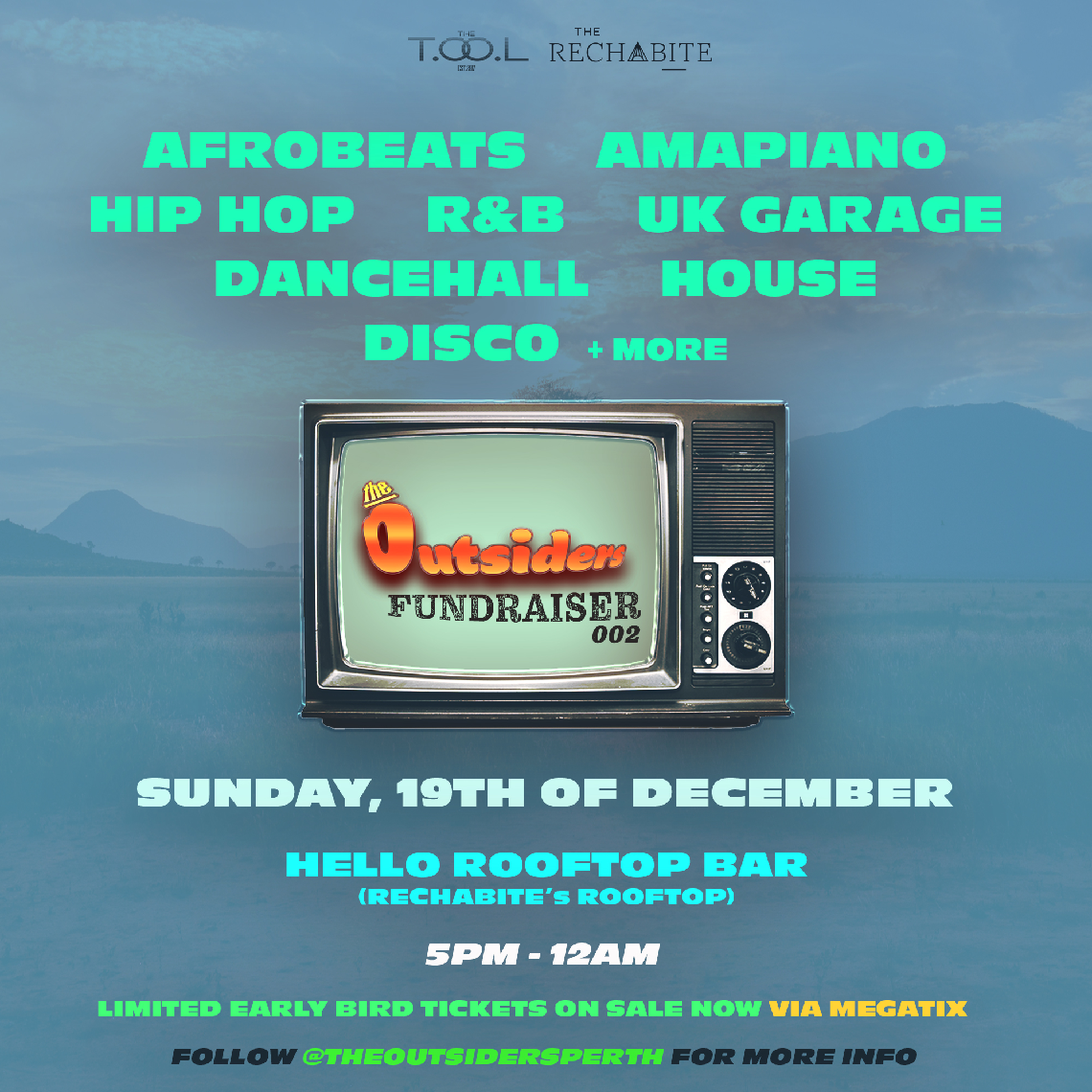 The Outsiders Fundraiser 002
05:00pm, Sun 19th Dec 2021
This event has already taken place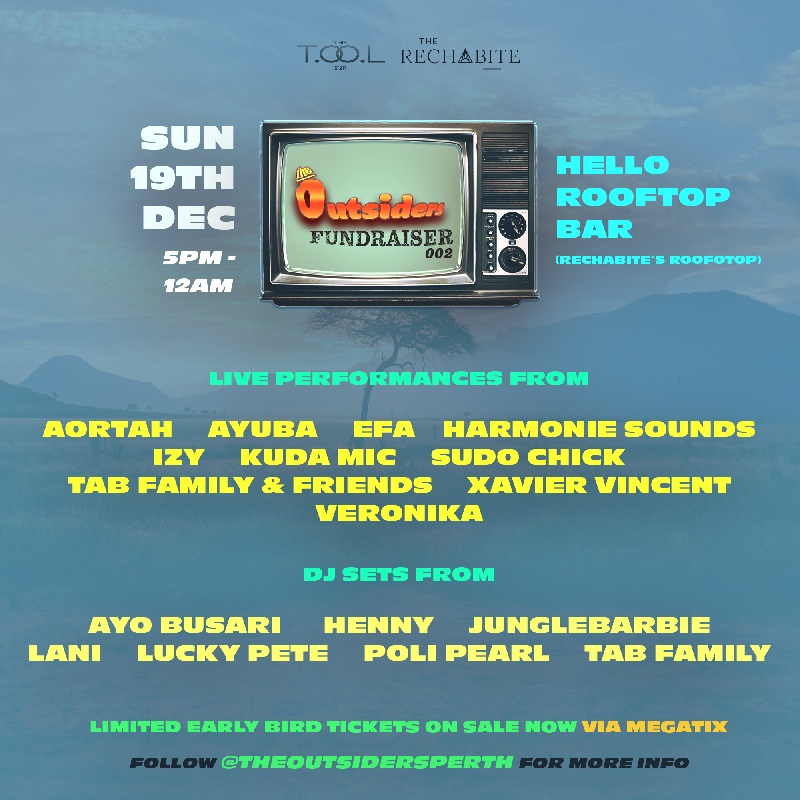 Venue Details
The Rechabite
224 William St
Northbridge, WA, 6003
The Outsiders Fundraiser 002
05:00pm, Sun 19th Dec 2021
An event to raise funds for our upcoming new theatre and performing art show - The Outsiders which will be debuting at FRINGE WORLD 2022. "The Outsiders " is a DJ gig and event fundraiser that will give you chilled and good vibes, an amazing set from talented local DJs and an opportunity to help us raise funds for our upcoming show. All proceeds from this event will go to the production of our Fringe World show.
LINEUP + ACTIVITIES TBA SOON.
Early Birds Tickets on sale soon xx
The Outsider is a curated show created by African Diaspora creatives Mohammed 'Ayo Busari', Lisa Watson, and Kuda Ndlovu. The trio is all about prioritising Bla(c)k and P.O.C and the allies that live within the communities. Perth is home to budding creatives & artists and many youths are creating extraordinary works of art here, but they hardly have the chance to get any attention from mainstream media for their craft.
'The Outsider ' which is a profound fusion of the arts will be debuting at the 2022 Fringe World. The aim? To allow our audience to experience the lives of those who society deems Outsiders, as they seek to find their place in society while exploring their often-complex identities, cultures, heritage, and art forms.
This show is set to make you wonder and get inspired.
We are excited to make this show happen but we need your help to do it! Please come along with mates for our event and donate so we can get creating and build a World where Outsiders don't feel isolated but are welcome as part of communities in society.
Please be aware that by entering this area, you consent to your voice, name, and/or likeness being used, without compensation, in films and tapes for exploitation in any and all media, whether now known or hereafter devised, for eternity, and you release The TOOL Event & Our Collective Dreams, its successors, assigns and licensees from any liability whatsoever of any nature. Do not enter this area if you do not with to be subject to the foregoing.
Therefore, by entering this event site you agree to being filmed or photographed which may be used for marketing or promotional purposes.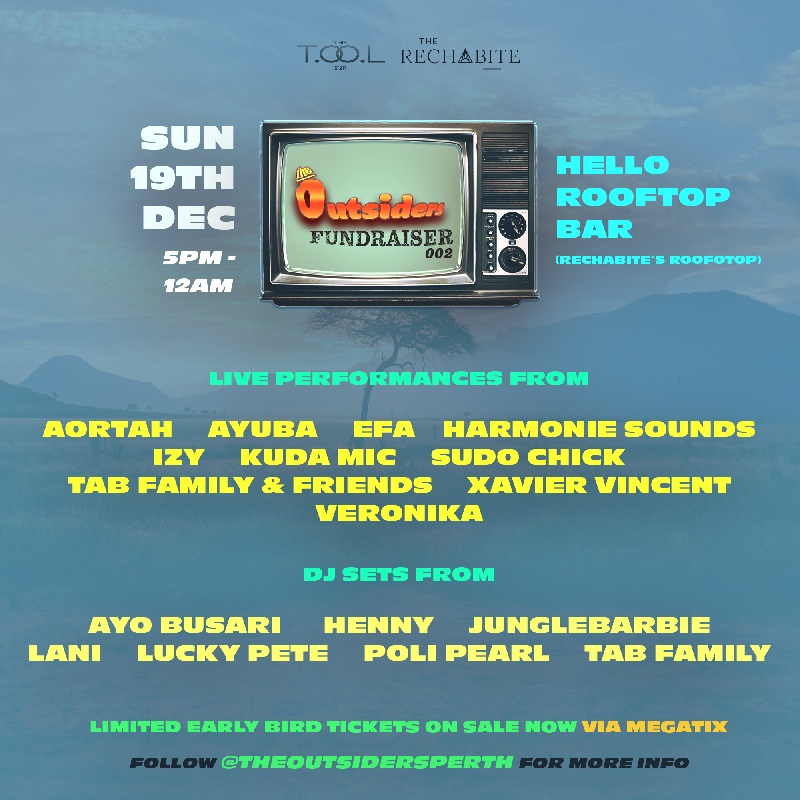 Venue Details
The Rechabite
224 William St
Northbridge, WA, 6003