The Racquet Club feat. Stace Cadet
18+
06:00pm, Sun 25th Apr 2021
$27.87
$25.00 + $2.87 fee
$32.93
$30.00 + $2.93 fee
$38.00
$35.00 + $3.00 fee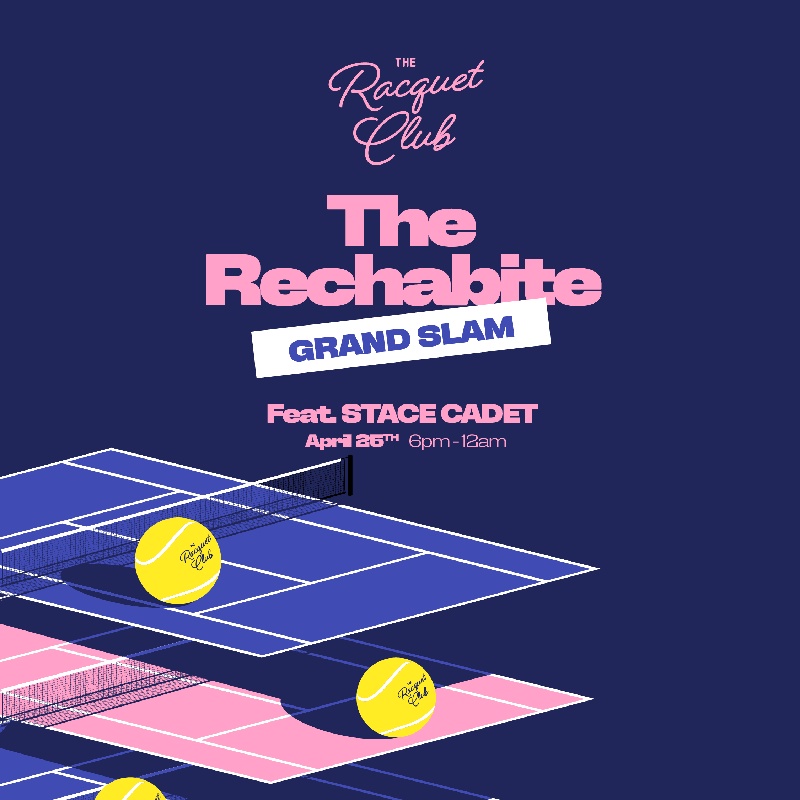 Venue Details
The Rechabite
224 William St
Northbridge, WA, 6003
The Racquet Club feat. Stace Cadet
18+
06:00pm, Sun 25th Apr 2021
It's the Grand Slam 🎾 
For our last party of the season we're taking it to The Rechabite on the long weekend with a healine set from Stace Cadet!
Expect 3 levels of party, including a basement silent disco in the Goodwill Club. 
Melbourne's Stace Cadet has fast become a Tech-House favourite among DJ's and audiences alike – since surfacing in the House scene in 2016. Known for his bass-driven club records and catchy-toplines, there's a strong chance you have heard his words and melodies floating on top of some of your favourite dance records.
WHEN: April 25th (Sunday Long Weekend)
WHERE: The Rechabite 
TICKETS: On Sale Monday, March 22nd, 6pm
WHO: 
STACE CADET
TESSELATE
WHERESHOLLY
GRIDDY
+ More to be announcedd
BIRTHDAYS
Hit us up for Birthday specials and discounts!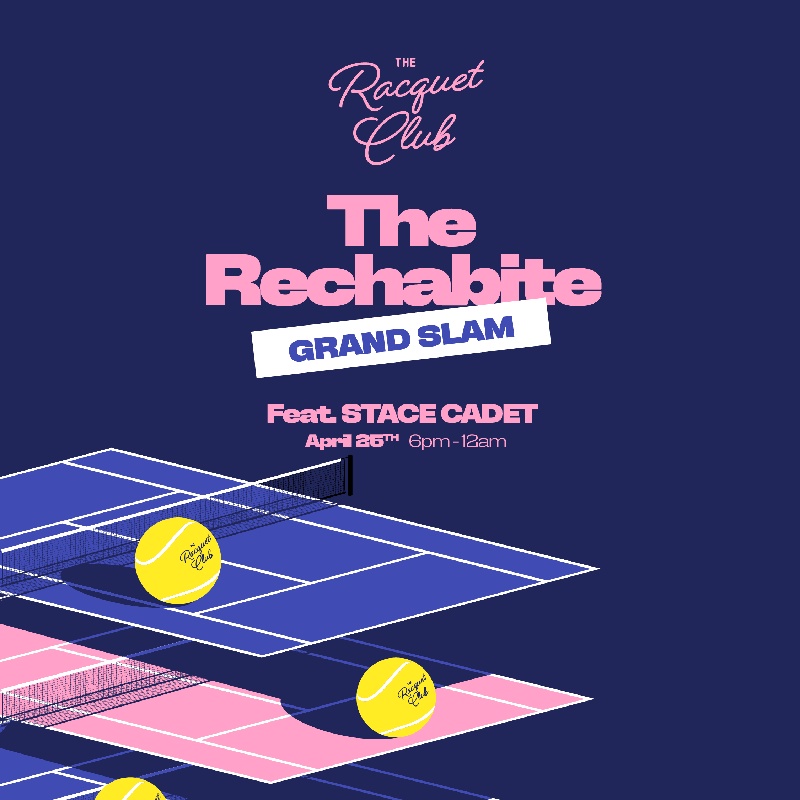 Venue Details
The Rechabite
224 William St
Northbridge, WA, 6003