06:00pm, Sun 3rd Jul 2022
This event has already taken place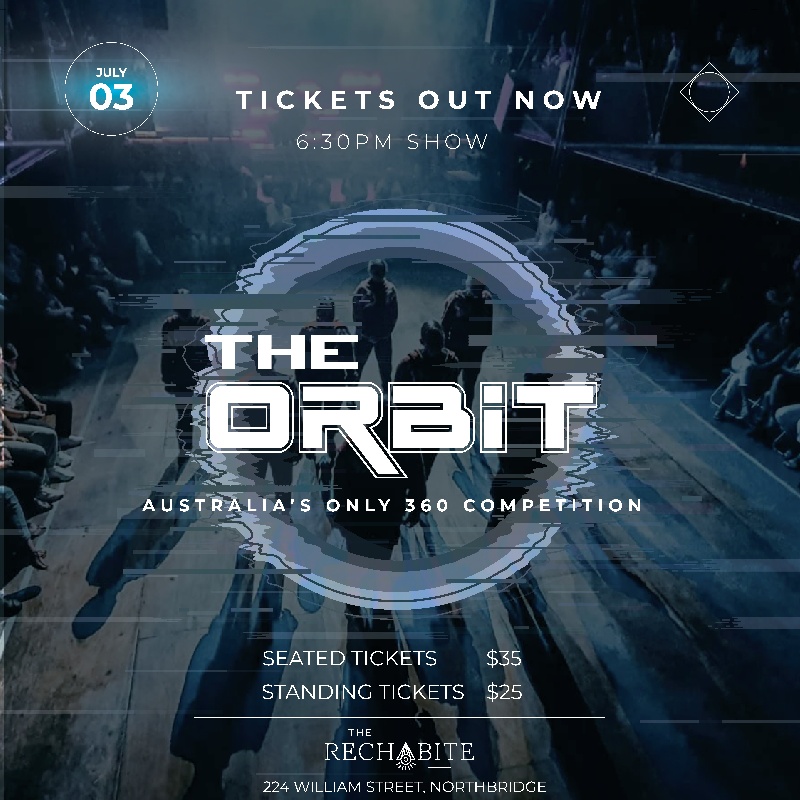 Venue Details
The Rechabite Hall
224 William St
Northbridge, WA, 6003
06:00pm, Sun 3rd Jul 2022
The Orbit Dance Competition is back at The Rechabite Hall for another 360-degree event bringing in the hottest and fiercest dancers across Australia!
Party, Dance, Music and a vibe like no other!
Featuring 3 divisions - Youth Division, Open Division and Battle Division, witness crews battle head to head.
Teams from WA include crews from Freedom Arts Academy, Vanguard Performing Arts, The Society Academy, Jets and more...And for the first time we have New Zealand on our side of the coast!!
Crew & Battle Judges:
- Taneikah Wescombe | Sunshine Coast
- Oriana Siew Kim | Auckland
- Hamlin Croft-Hita | Brisbane
- Nonoy Cisco | Melbourne
- Scott Meyn | Perth
- Nadiah Biddle | Australia
Featuring:
Mowgli - DJ
Jinja Assasin - MC

Be sure to grab your tickets!
1st Release: $25 standing | $35 seated
2nd Release: $35 standing | $45 seated
Doors: 5:30pm
Start: 6:00pm
Show Duration: 4 hours
Age Suitability: M - minor must attend with a legal guardian or parent.
Entrance: Main entrance on William St.
Content Warnings: Coarse Language
Accessiblity: Please contact hello@therechabite.com.au for any accessibility enquiries.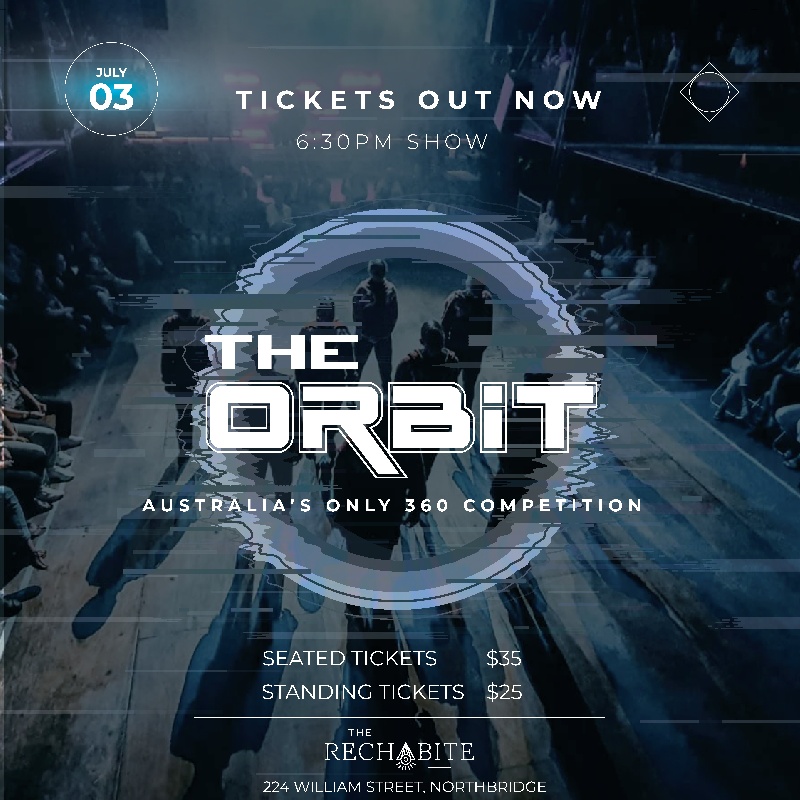 Venue Details
The Rechabite Hall
224 William St
Northbridge, WA, 6003