The Leederville Comedy Club
18+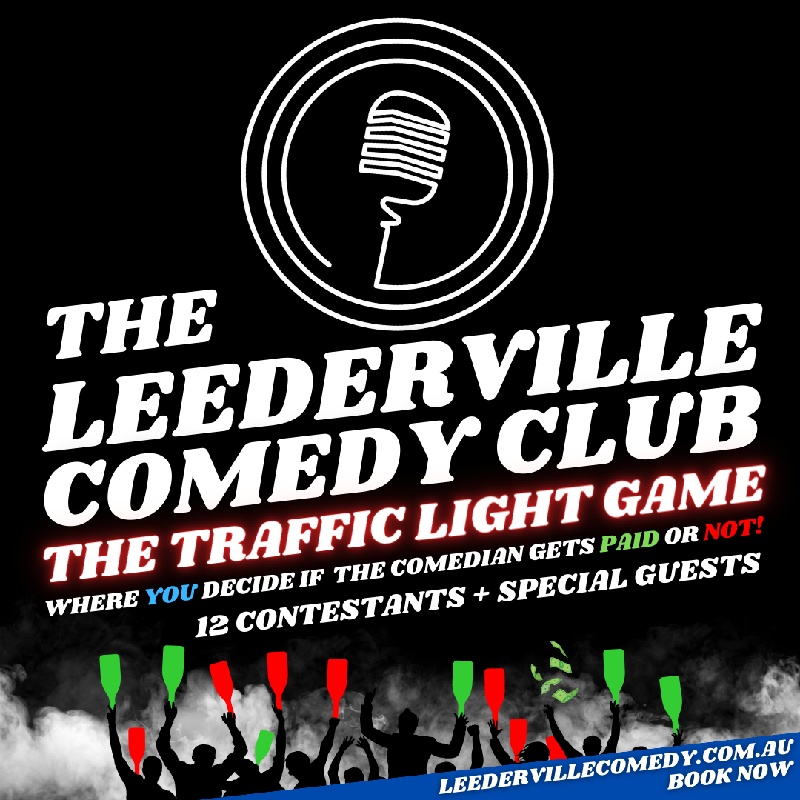 Venue Details
The Red Room
742 Newcastle St
Leederville, WA, 6007
The Leederville Comedy Club
18+
- "A New York comedy club experience in the suburbs of Perth" - Comedy Central
- "This is one of the best rooms I've ever performed in." - Stephen K. Amos
"An awesome cosy date night or perfect excuse to head out with mates" - Urban List
"I had a great time performing with some really great comedians! This club is incredible!" - Joe Wong (As seen on Colbert, Letterman, Ellen)
Perth's premier Cocktails and Comedy Club
The Team at Grassroots Comedy are proud to announce the launch of The Leederville Comedy Club! Every Thursday at the recently renovated Red Room, the Leederville Hotel's upstairs area transforms into a vibrant and entertaining cocktails and comedy experience, featuring some of the best comedians from around the country and touring international acts. Enjoy a fun, periodical release of signature comedy cocktails, such as the Steve Martini, Margarita Cho, Gin Jefferies and Shandy Samberg, with plenty of beers on tap to quench your thirst as you laugh the night away entertained by our premium comedy showcase!
Introducing the all new Traffic Light Game!
Along with some great comics popping into our regular show, we're also introducing a new interactive game show segment known as The Traffic Light Game! Featuring soundbytes from the 80s and 90s video games, you get to decide if they should be paid or not! Check out our website for more info. Especially if you're interested in participating!
Keep up to date on our weekly lineups on leedervillecomedy.com.au & follow us on Instagram or Facebook for the latest cocktails and comedians. And with your ticket purchase, enjoy 10% off your dinner at Servo and The Garden at the Leederville Precinct before the show!
Show Starts 8:10pm (Doors Open 7pm)
Show Duration: Approximately 90-100 minutes with a mid show interval
Entrance: Main doors - Leederville Hotel - Red Room Sign located on Newcastle Street.
Age Suitability: Recommended ages 18+. Underage patrons ONLY permitted when accompanied by a parent or legal guardian. 
Content Warnings: Adult themes and coarse language.
Accessibility: Please contact [email protected] for any accessibility enquiries.
A partnership with Grassroots Comedy & The Leederville Precinct
Grassroots Comedy runs over 200+ comedy shows a year across Western Australia and Asia. We curate and work with the best and funniest entertainers in the business! And our variety showcases ensures it gives audiences a nice tasting platter and something for everybody. Many of our national and touring comedians have numerous prestigious festival awards, and have performed in some of the world's best rooms such as the Comedy Store (LA), Comics Lounge (MELB), Comedy Lounge (PER) and The Stand (EDINBURGH). Many have shared the stage alongside or have toured with some of the best comedians around - Mark Normand, Jim Jefferies, Dilruk Jayasinha, Joe Wong, Russell Peters, Steve Coogan, Gina Yashere, Judith Lucy, Fiona O'Loughlin, Chris Rock, Michael McIntyre, Stephen K Amos to name a few.
Our ongoing ethos is to deliver shows of the same calibre and standards of a top comedy room in LA, New York or London. You and your crew can have a memorable experience in your own backyard at the Leederville Comedy Club!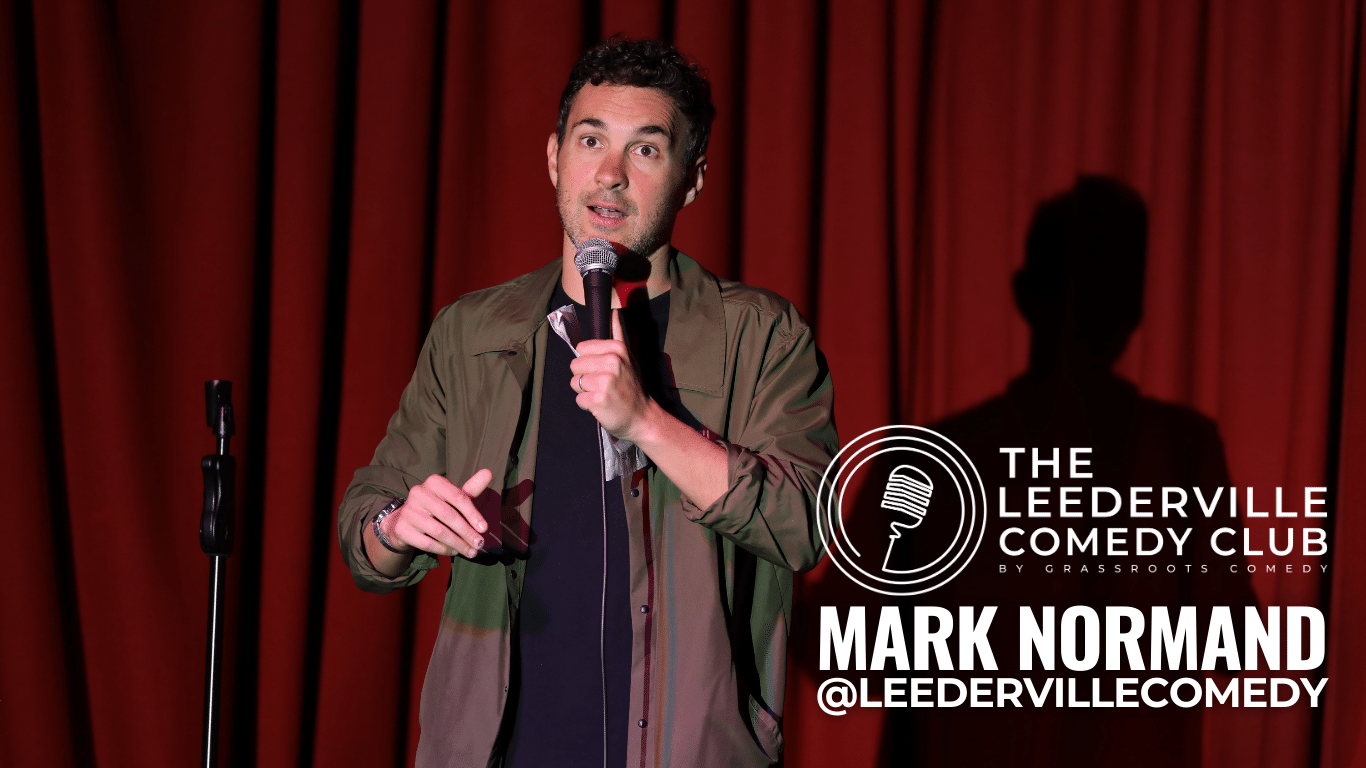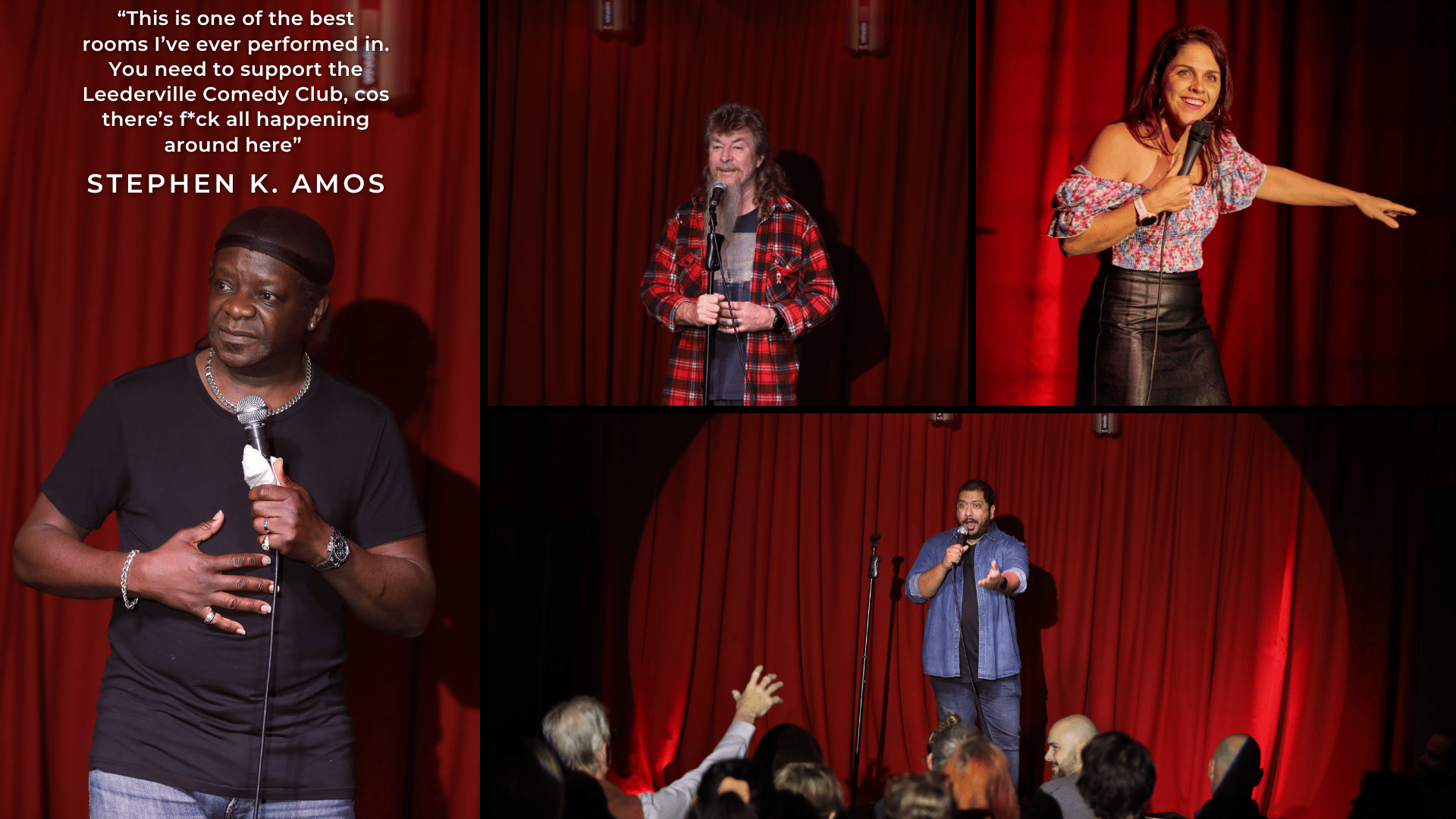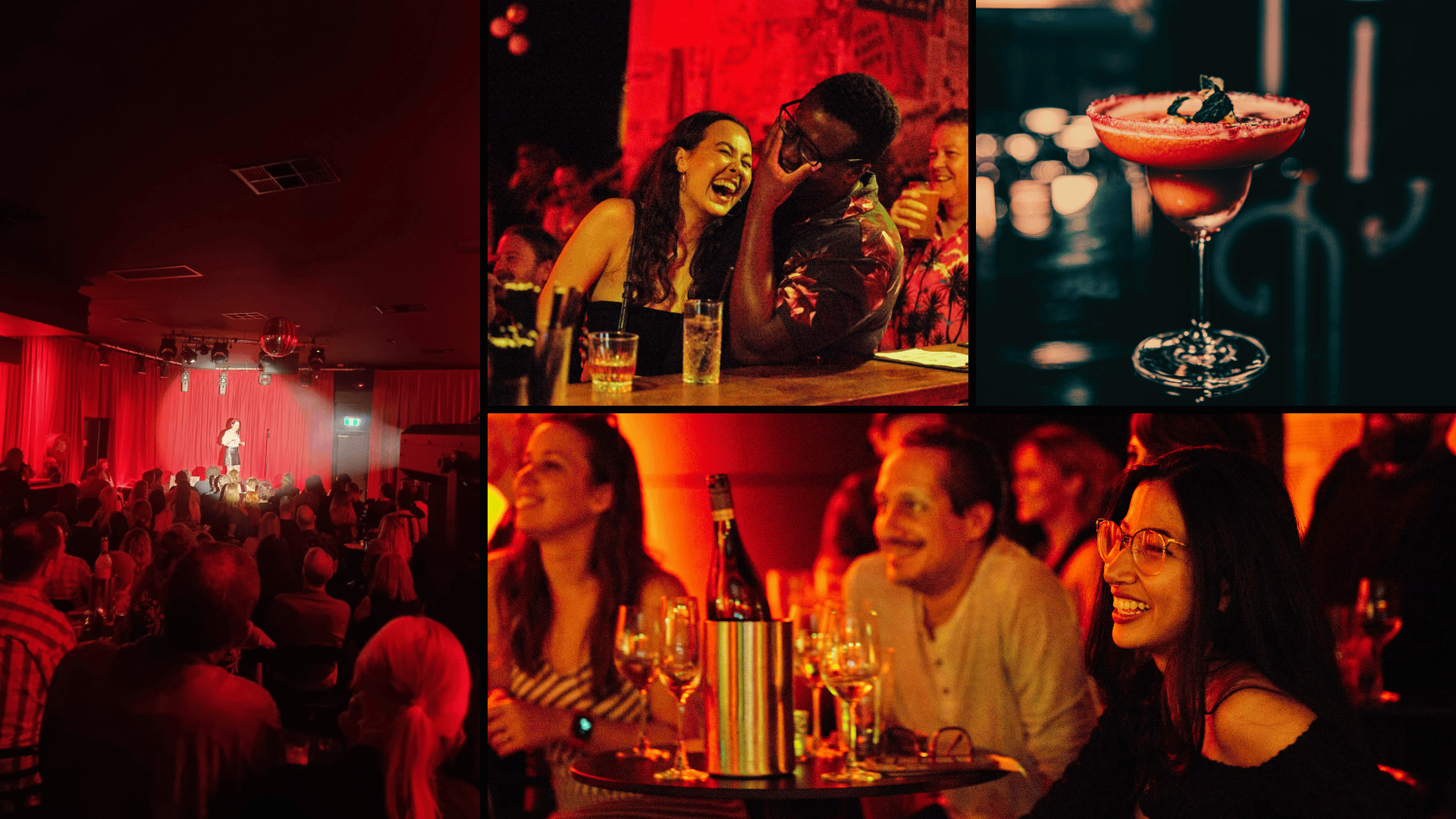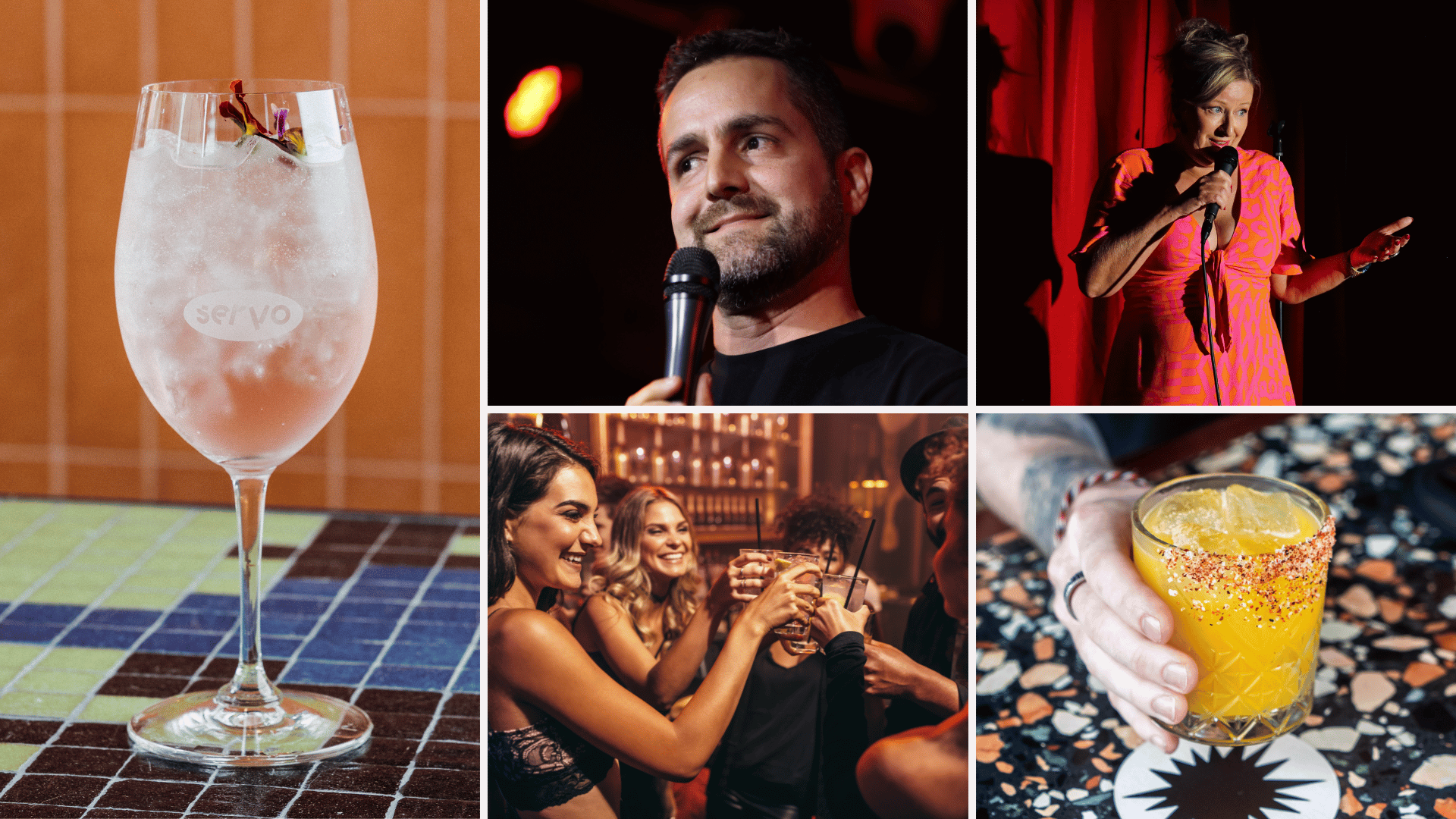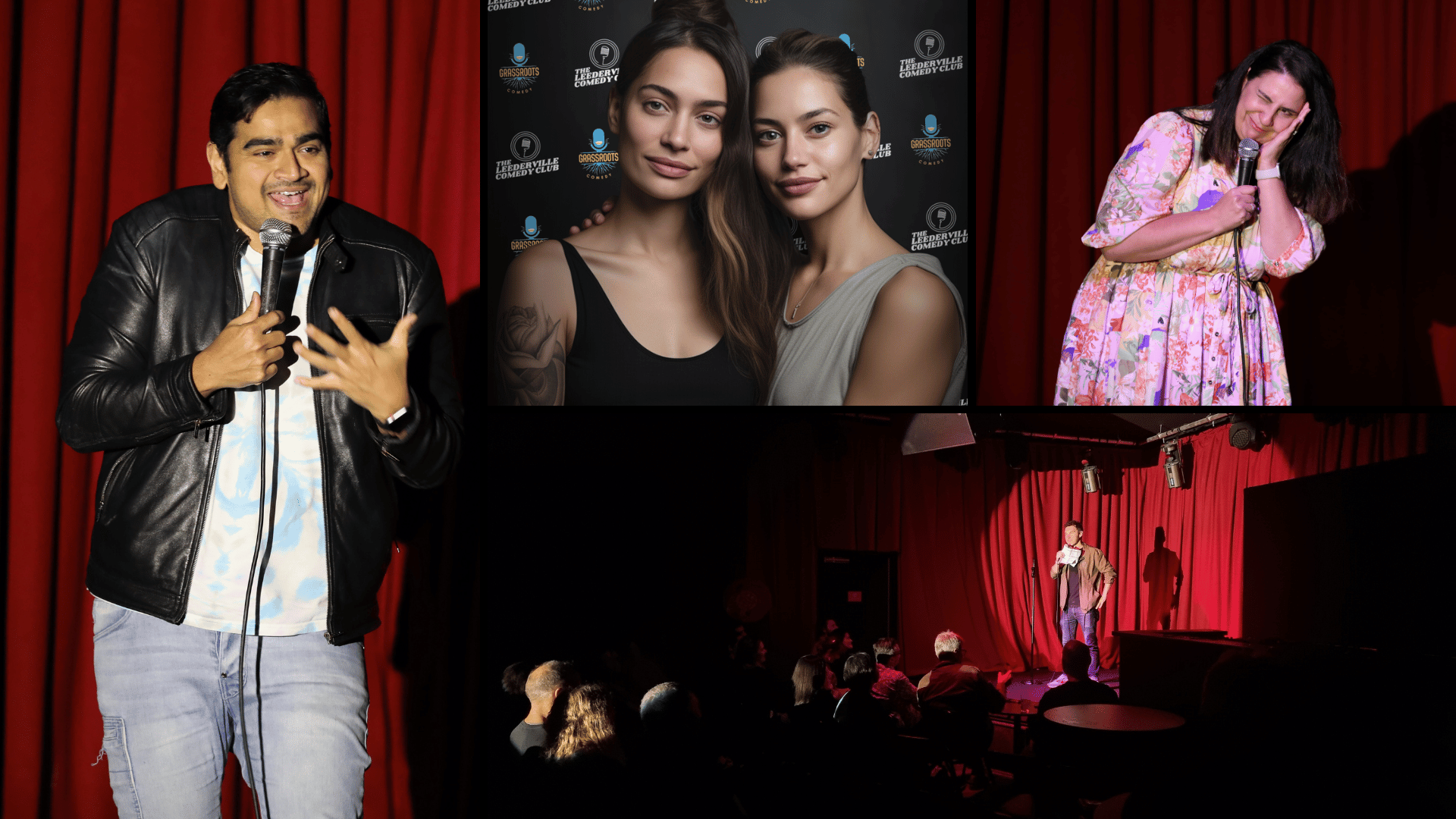 Perth Now / Perth Weather / Perthnow / Perth News / Perth WA / Perth International Comedy Festival / Perth Comedy Festival / Melbourne Comedy Festival / Melbourne International Comedy Festival / Perth Fringe Festival / Perth Comedy / Stand Up Comedy Perth / Gong Show / Comedy Store / Oasis Comedy Club / The Rechabite / Rove / Peter Heliar / Stephen K Amos / Bert Kreischer / How to become a Comedian /  Cocktail Bar / Things to do in Perth / Things to do tonight in Perth / Craft Comedy / Improv Comedy / Comics Lounge / Comedy in Perth / Comedy Tonight / Comedy Central / Russell Peters / Laugh Resort / Perth Festival / Comedy Shows in Perth / Thursday Night / Funniest Comedian / Comedy in Perth / Standup Comedy  / Stand up Comedy / Leederville / Cocktail Clubs / NIght out / Dating Ideas / Date night / Ideas for a date / Hire a Comedian / Corporate Sundowner / Events in Perth / Perth is OK / Perth Happenings / Joe Rogan / Clive Palmer / Jerry Seinfeld / Chris Rock / Dave Chappelle / Jim Jefferies / Asian Comedy / Indian Comedy / American Comedy / British Comedy / English Comedians / UK Comedians / Touring Comedians / Perth Restaurants / Perth Dinner Ideas / Things to do in Perth tonight / Perth comedy tonight / Comedy tonight / Cheap things to do in Perth / Cheap date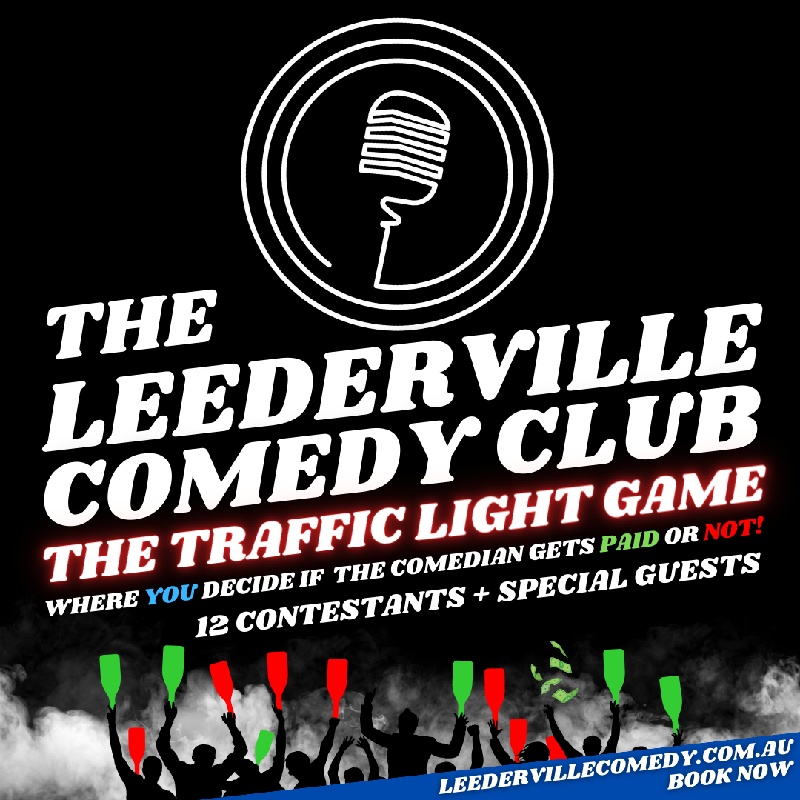 Venue Details
The Red Room
742 Newcastle St
Leederville, WA, 6007