The Funk Affair feat. Terrence & Phillip
18+
10:00pm, Fri 27th Nov 2020
General Admission- The Funk Affair
Sales Closed
$17.03
$15.00 + $2.03 fee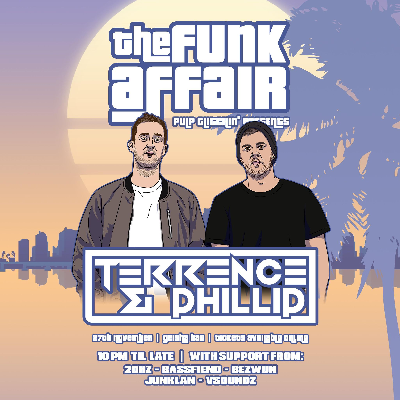 Venue Details
Geisha Bar
135a James St
Northbridge, WA, 6003
The Funk Affair feat. Terrence & Phillip
18+
10:00pm, Fri 27th Nov 2020
Ladies and gentlemen! Please extinguish all smoking materials, as the Captain has turned on the no smoking signs - Make sure your trays and seats are locked and in the up right position - we are about to take off on a journey through all things funky and bassy!
Your Captains for this journey are none other than the illustrious TERRENCE & PHILLIP with support from their flight crew - 20Hz, Bassfiend, Bezwun, Junklan & Vsoundz
On the menu for this flight we have;
Bass House - Ghettofunk - Breaks - DnB - Glitch Hop
It's going to be a bumpy flight, turbulence and straight up bangers all night long so buckle up - from 10PM to Late - don't miss out!
Get your one way ticket to funky town Here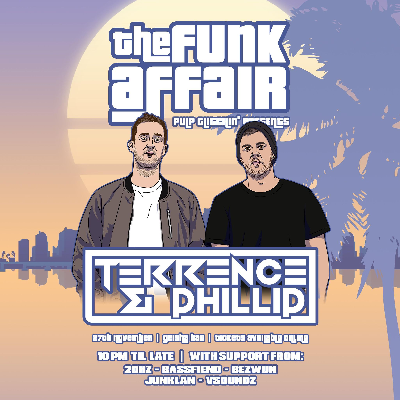 Venue Details
Geisha Bar
135a James St
Northbridge, WA, 6003