Stories We Share: An Evening with TAB Family & Friends @ Centre for Stories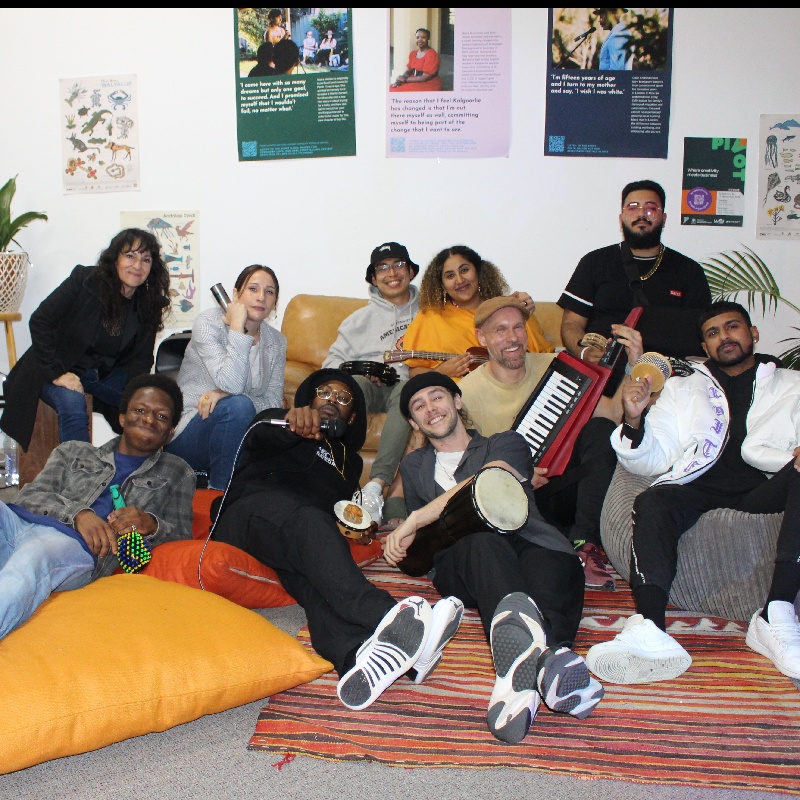 Venue Details
Centre for Stories
100 Aberdeen Street
Northbridge, WA, 6003
Stories We Share: An Evening with TAB Family & Friends @ Centre for Stories
About Project/Event:
Stories We Share: An Evening with TAB Family & Friends is an experimental creative project conceived as one of the programs for TAB Family's debut Art & Community Exhibition - TAB Family: This is Family at Cool Change Contemporary.
Stories We Share brings together diverse cultural and art communities to share stories, knowledge and memories through art forms, learn histories and traditions through conversations, and create beautiful moments and experiences through safe spaces. The aim is to allow artists, both young and older, emerging and experienced, to feel loved, valued and worthy inside and outside their communities.
The artists and creatives in TAB Family share a similar passion for love, belonging, and acceptance in the world they find themselves in. When asked what Family, Friendship and Community meant to them, the common passion was these three.
The significance of this chosen theme for the overall project is for art lovers and the wider community to understand how it impacts the artists to navigate through life, explore their identities and collaborate with people to tell important stories through their art medium. 
This event is set to leave you breathless and amazed. A collaborative effort of Perth local creatives, curated by Mohammed 'Ayo Busari', facilitated & hosted by TAB Family & Friends and presented by The TOOL Event. Join TAB Family & Friends and experience a world of irresistible talents, skills and crafts. 
Each month would feature a theme that will be explored via Sound, Images and Words, i.e. Conversations + Workshops, Sharing of stories (Literary, Performance & Visual and Networking + Music by TAB Family.
The theme for our Next Gathering on Sat, the 27th of May, 2023, is 'Consciousness' in collaboration with Peep The Culture.
What to Bring: Please bring a pen, a notebook, a bottle of water, snacks and any material you will be using to share your stories, i.e. Poetry book, Artwork, Musical Instruments (Acoustic Only), Illustrations, Photography etc
About TAB Family:
A Creative Arts Collective and Community led by the African Diaspora Folks founded by Ayo Busari and friends. The innovative collective of creatives has solidified their spot in the history books as one of the most prominent creative talents to come out of Africa.
The African youths are based in different parts of the world, including Nigeria, Canada, the United Kingdom and Australia. They have provided career-changing projects for themselves and their communities with their unique and inventive way of creating masterpieces and classic arts—music, literature, visual art, or performing arts.
Together as an art community, sound system and creative collective, they have been able to curate moods in every space with their love for sounds, stories and art originating from Africa and the diaspora with influences across many borders.
Acknowledgement:
We want to acknowledge the traditional owners of the land this event will take place - the Whadjuk Noongar people.
We would also like to acknowledge that they will be hosting our event on this stolen and unceded land, as well as acknowledge and pay respects to their Elders, past, present and emerging and also to their continuing culture and the contribution they make to the life of this city and region we live in, birth ideas, create our arts, and work with a diverse set of artists and creatives.
We extend solidarity and hope for a future where all are afforded justice, assurance and freedom to live in unity, not feel like outsiders in a place called home, and have the time of our lives where and whenever. But before then, we all need to acknowledge that this has always been and will always be Aboriginal Land.
Consent:
Please be aware that by entering this area, you consent to your voice, name, and/or likeness being used, without compensation, in films and tapes for exploitation in all media, whether now known or hereafter devised, for eternity, and you release The TOOL Event & Our Collective Dream, its successors, assigns and licensees from any liability whatsoever of any nature. Do not enter this area if you do not wish to be subject to the preceding.
Therefore, by entering this event site, you agree to be filmed or photographed, which may be used for marketing or promotional purposes.
#TABstoriesweshare #ourcollectivedream #theTOOLevent #timeofourlives #ocdcreation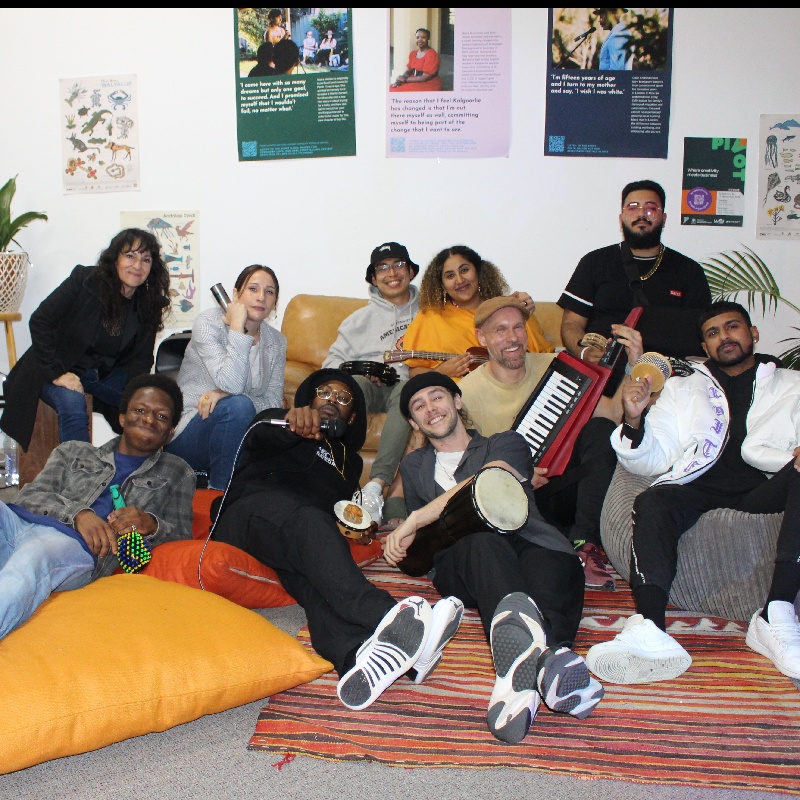 Venue Details
Centre for Stories
100 Aberdeen Street
Northbridge, WA, 6003