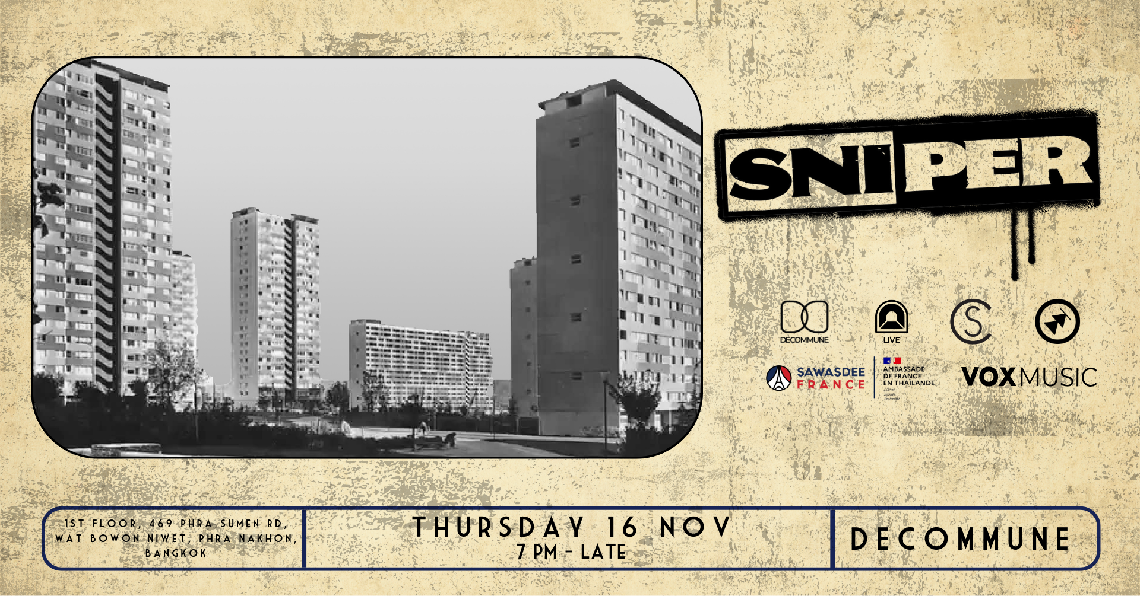 SNIPER - Exclusive Concert (inc. 1 drink)
18+
07:00pm, Thu 16th Nov 2023
This event has already taken place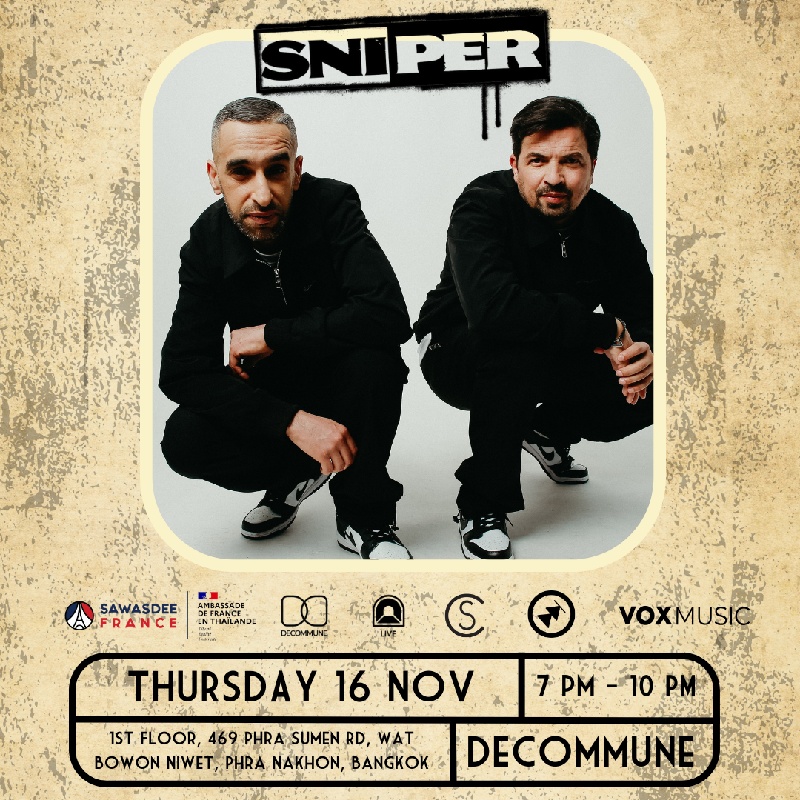 Venue Details
Decommune
469 Phra Sumen Rd, 2nd Floors, Wat Bowon Niwet, Bangkok, Thailand 10200
Phra Nakhon, Bangkok, 10200
SNIPER - Exclusive Concert (inc. 1 drink)
18+
07:00pm, Thu 16th Nov 2023
🇫🇷 Ne manquez pas le concert exclusif de SNIPER au DECOMMUNE le jeudi 16 novembre.
Rejoignez-nous pour une soirée mémorable avec ce groupe de rap français iconique des années 2000, qui a vendu plus d'un million d'albums. Les légendaires rapeurs Tunisiano et Aketo, accompagnés par le célèbre DJ BLAIZ (connu pour son travail avec Swift Guad, Flynt, Kacem Wapalek), nous replongent dans l'univers du hip-hop parisien en interprétant leurs classiques inoubliables.
A l'occasion du 20ème anniversaire de leur album mythique "Gravé dans la roche", ce groupe emblématique du rap français se reforme pour une tournée unique marquant leur premier voyage en Asie à Bangkok.
Réservez vos places dès maintenant pour cette soirée qui promet d'être épique !
🇬🇧 Don't miss SNIPER's exclusive concert at DECOMMUNE on Thursday, November 16th.
Join us for an unforgettable evening with this iconic French rap group from the 2000's, who have sold over a million albums. The legendary rappers Tunisiano and Aketo, alongside the renowned DJ BLAIZ (known for his work with Swift Guad, Flynt, Kacem Wapalek), will immerse us in the world of Parisian hip-hop by performing their unforgettable classics. 
In celebration of the 20th anniversary of their legendary album "Gravé dans la roche," this emblematic French rap group is reuniting for a unique tour, marking their first journey to Asia in Bangkok.
Book your tickets now for what promises to be an epic night !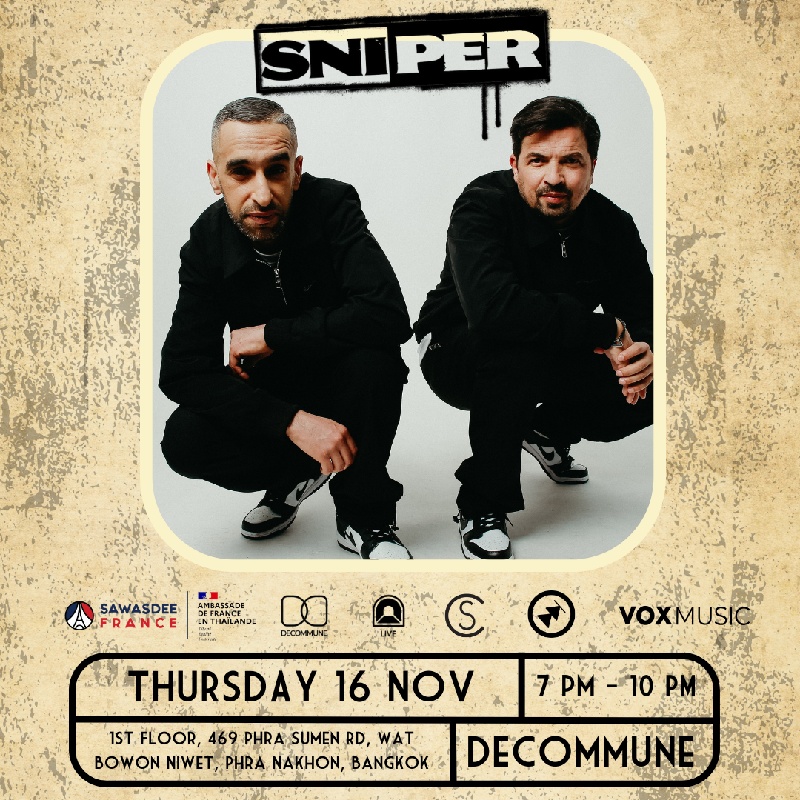 Venue Details
Decommune
469 Phra Sumen Rd, 2nd Floors, Wat Bowon Niwet, Bangkok, Thailand 10200
Phra Nakhon, Bangkok, 10200