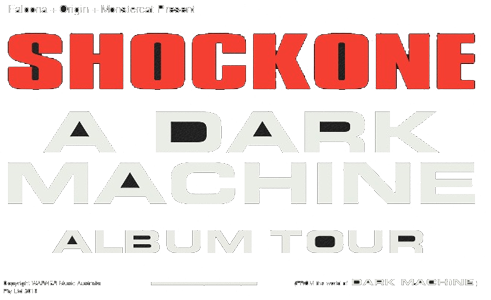 SHOCKONE – 'A DARK MACHINE' ALBUM TOUR
18+
06:00pm, Sat 17th Aug 2019
This event has already taken place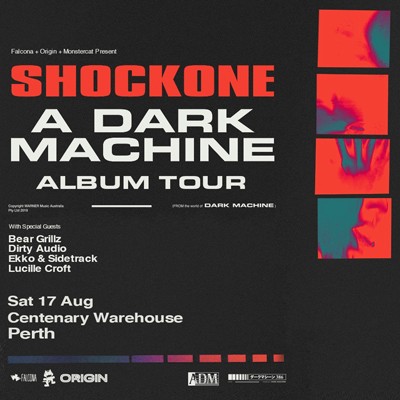 Venue Details
Centenary Pavilion - Gate 1
Gate 1, Claremont Showgrounds
Claremont, WA, 6010
SHOCKONE – 'A DARK MACHINE' ALBUM TOUR
18+
06:00pm, Sat 17th Aug 2019
SIGN UP FOR EXCLUSIVE PRESALE TICKET ACCESS HERE:
https://arep.co/p/ShockOne-ADM-Perth
Six years after ShockOne released his debut LP, Universus, into the world, changing the Drum & Bass landscape for all that came before him. Karl is now back with his second full length record 'A Dark Machine'. ADM is a masterpiece that required this length of time to be crafted into its final form. It is a record that will be enjoyed by early ShockOne fans while still being ahead of its time. The Machine will be fully revealed in August alongside a monster world tour kicking off in Australia on August 2nd in Melbourne.
These will be the biggest shows of ShockOne's career with all shows expected to sell out so make sure you sign up before registrations close this Thursday.
Step in to the Dark Machine!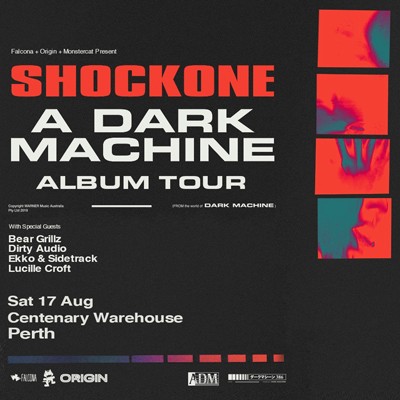 Venue Details
Centenary Pavilion - Gate 1
Gate 1, Claremont Showgrounds
Claremont, WA, 6010