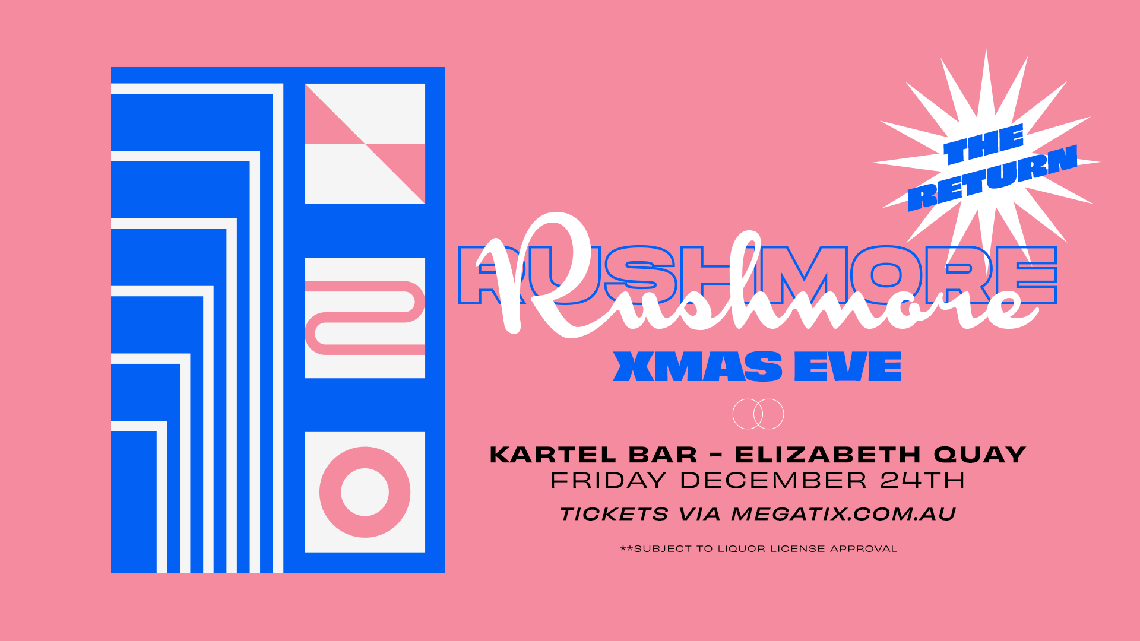 Rushmore Xmas Eve | Elizabeth Quay | Kartel Bar
18+
03:00pm, Fri 24th Dec 2021
This event has already taken place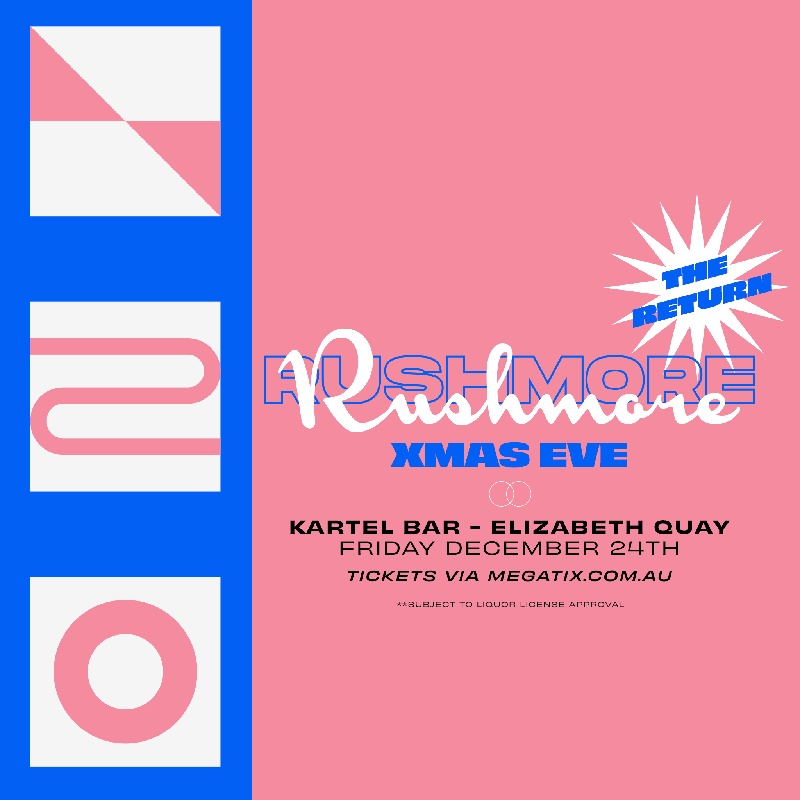 Venue Details
Kartel Bar - Elizabeth Quay
The Esplanade
Perth, WA, 6000
Rushmore Xmas Eve | Elizabeth Quay | Kartel Bar
18+
03:00pm, Fri 24th Dec 2021
Rushmore Xmas Eve | Elizabeth Quay | Kartel Bar
We're back! For a brand new Summer Rushmore series. Kicking it all off from our home ground at Kartel Bar this Xmas Eve!
Featuring some of Perth's best DJs, a silent disco, Latin-American inspired food and cocktails, craft beer & WA wines, this is the place to be for your pre-Christmas blow out.
Start getting your "Sorry I'm late for lunch" excuses prepped now!
WHEN: 24th December
WHERE: Elizabeth Quay, Kartel Bar
WHO: Some of Perths finest
TICKETS: Limited Early Birds ON SALE NOW!
DJs
Yung Sly
Bad Habits
F R Y
Namara
Sammy Holden
Kid Caird
Dr Phil Good
+ More to be announced
FOOD + DRINKS
Kartel Bar will feature Latin-American inspired food and cocktails plus all the best local brews.
BIRTHDAYS
Slide in to our DMs for birthday specials
*Subject to Liquor License approval*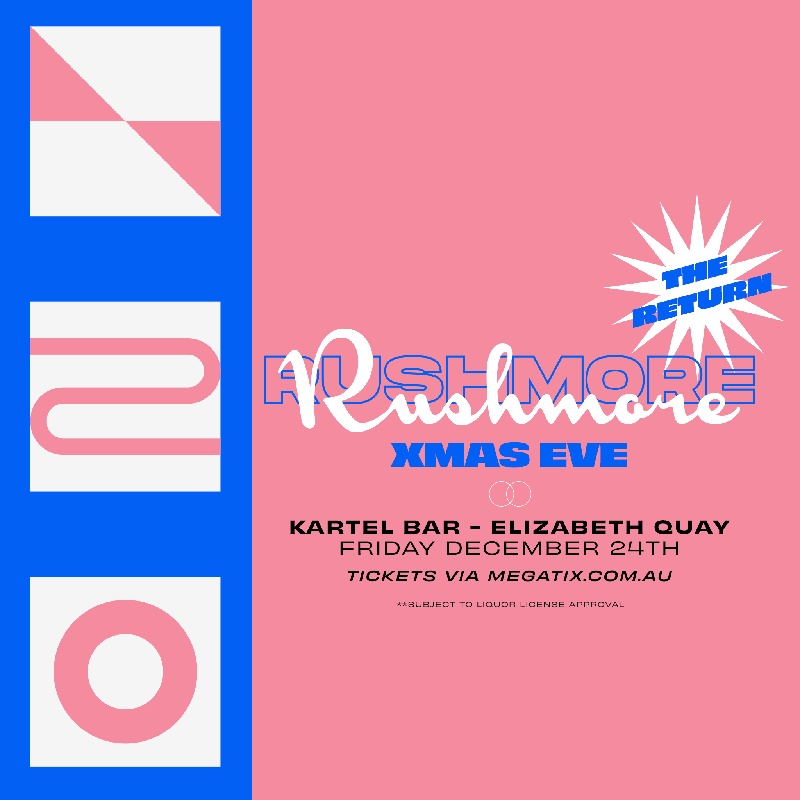 Venue Details
Kartel Bar - Elizabeth Quay
The Esplanade
Perth, WA, 6000