This event has already taken place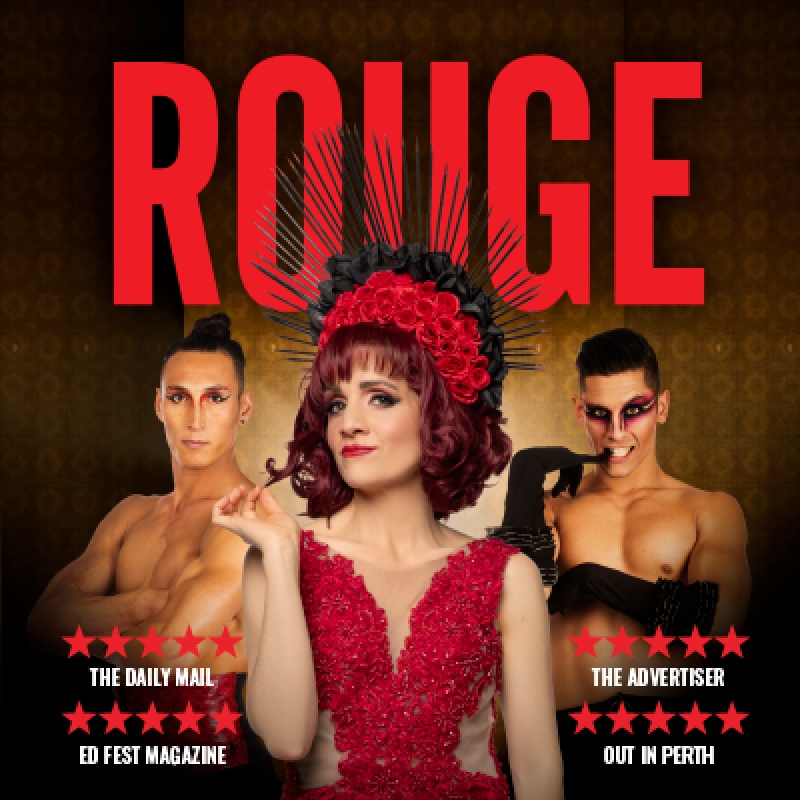 Venue Details
The Rechabite Hall
224 William St
Northbridge, WA, 6003
All the spectacle of a circus with a deliciously deviant, adults-only twist - ROUGE is a mind bending blend of death-defying acrobatics, grandiose cabaret and deeply twisted burlesque. A titillating celebration of astonishing proportions that's surprising, subversive and supremely sexy.
Winner of Best Circus 2020 Adelaide Fringe, Rouge is back in Perth with acts you've loved alongside brand-new performances that promise to shock, tease and delight the senses. This is Australian circus cabaret at its climax. 
'An exhilarating, sexy, funny and highly entertaining adults-only show.' ★★★★★ - The Advertiser.
'One badass, sizzler of a show.' ★★★★★ - Daily Mail (UK). 
'Rouge redefines what circus is and should be.' ★★★★★ - TheWeeReview.com.
'Welcome to a circus for the new age... Brilliant performances... embodies the phrase: filthy and gorgeous.' ★★★★★ - Weekend Notes.
★★★★★ - FringeFeed 
★★★★★ - Ed Fest Magazine
★★★★★ - Out in Perth
★★★★★ - Glam Adelaide
★★★★★ - InReview
★★★★★ - Hi Fi Way
***
TICKETS
Early Bird:
GA - $15 + BF
VIP - $30 + BF
1st Release:
GA - $25 + BF
VIP - $40 + BF
2nd Release:
GA - $35 + BF
VIP - $50 +BF
***
Doors: 6:30pm
Start: 7:00pm
Show Duration: 60 mins
Entrance: Main doors located on William St.
Age Suitability: 18+ Restricted
Content Warnings: Sexual Reference
Accessibility: Please contact [email protected] for any accessibility enquiries.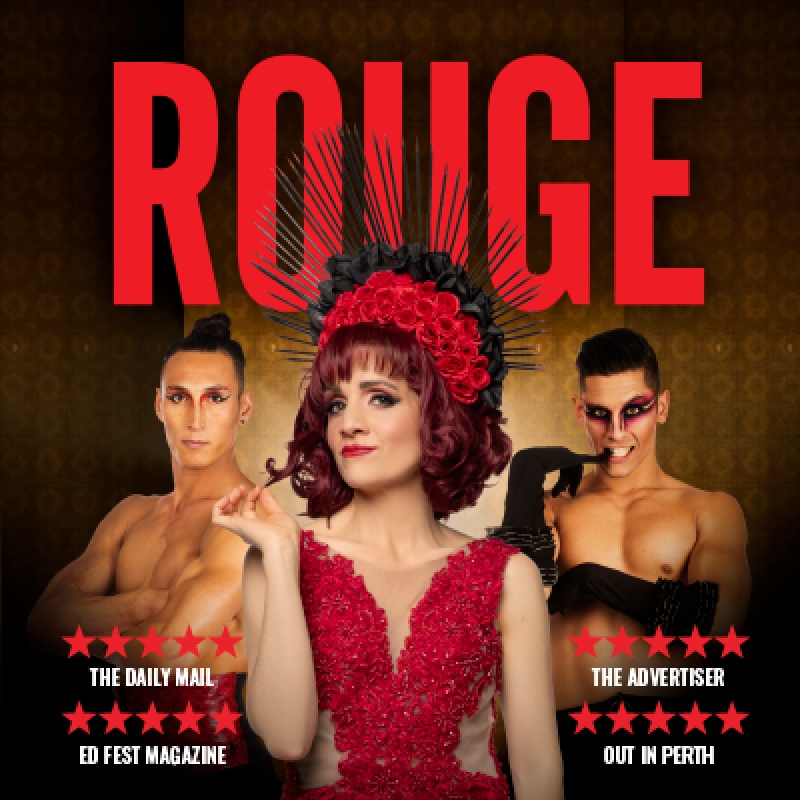 Venue Details
The Rechabite Hall
224 William St
Northbridge, WA, 6003