RORY LOWE: HIGHS & LOWES
18+
07:00pm, Fri 9th Sep 2022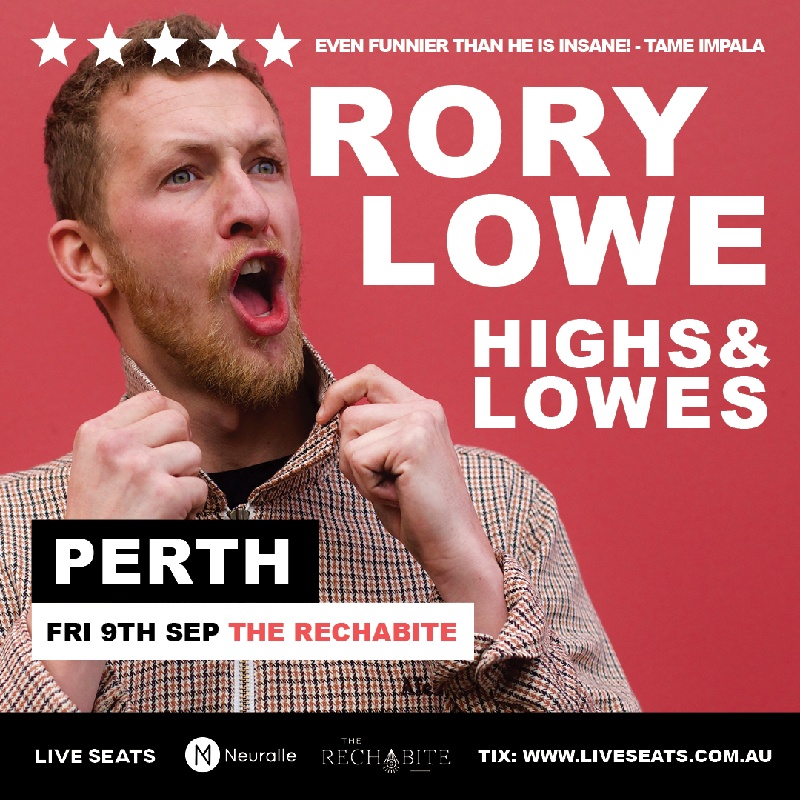 Venue Details
The Rechabite Hall
224 William St
Northbridge, WA, 6003
RORY LOWE: HIGHS & LOWES
18+
07:00pm, Fri 9th Sep 2022
Rory Lowe is an internationally touring comedian, who has amassed tens of millions of view online and supported Netflix comedians such as Ber Kreischer, Andrew Schulz, and Jim Jefferies.
Now, Rory is touring "Highs and Lowes" where he'll be joking about life, love and all the partying in between.
***
VIP Tickets - $82 + BF includes 1x admission, front row seat (non-allocated), branded Rory Lowe T-shirt, signed poster, and Meet & Greet!
GA Tickets - $30 + BF includes 1x admission.
***
Doors: 6:30PM
Start: 7:00PM
Show Duration: 75 mins
Entrance: Main entrance, located on William St.
Age Suitability: 18+
Content Warnings: Coarse Language, Sexual Reference, and Drug Reference.
Accessibility: Please contact [email protected] for any accessibility enquiries.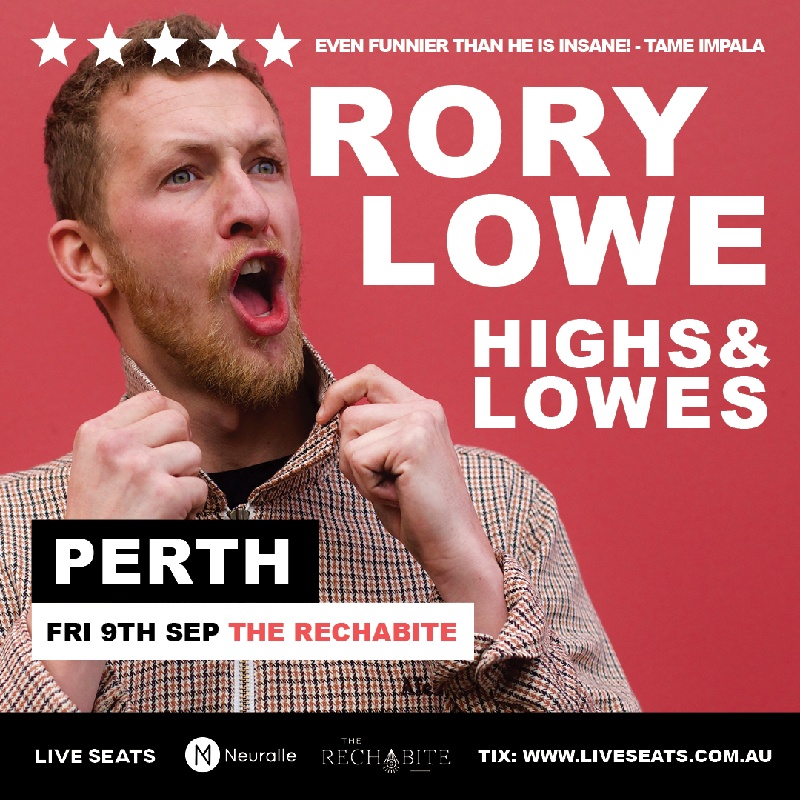 Venue Details
The Rechabite Hall
224 William St
Northbridge, WA, 6003