Reverse Worldwide | New Era
04:00pm, Fri 17th Jun 2022
This event has already taken place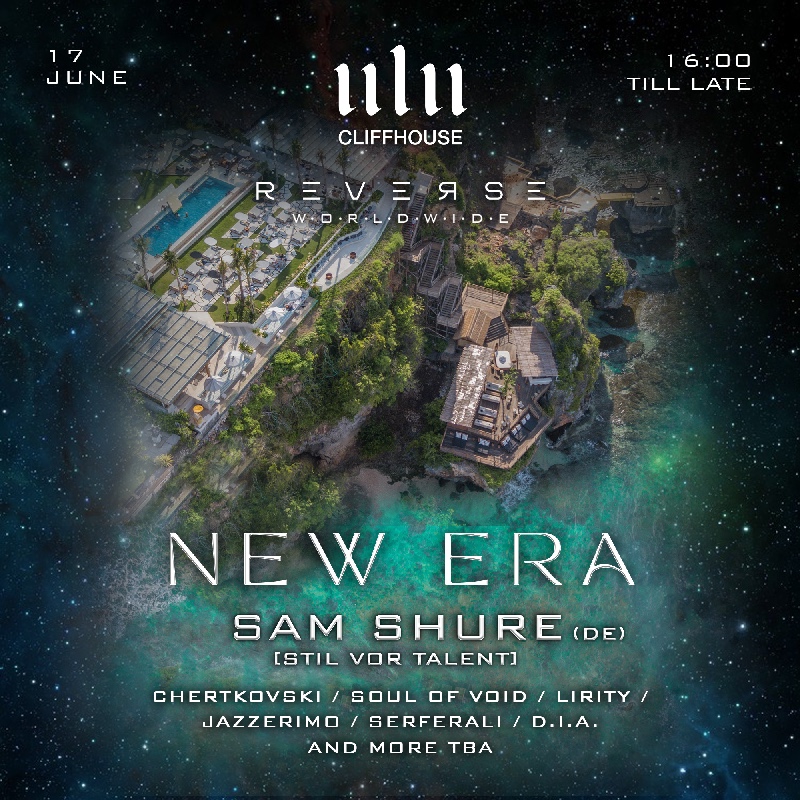 Venue Details
Ulu Cliffhouse, Bali
Jalan Labuansait No.315, Padang-Padang, Kabupaten Badung, Bali 80361, Indonesia
Kabupaten Badung, Bali, Indonesia, 80361
Reverse Worldwide | New Era
04:00pm, Fri 17th Jun 2022
Dear Heroes On June 17 we are hosting Reverse Worldwide [New Era]
SAM SHURE will open the - New Era!
Super talented artist from Germany SAM SHURE [Stil vor Talent] will be coming to Bali on June 17th to headline the Reverse festival at Ulu Cliffhouse!
He has previously conquered such global venues as Burning Man, WooMoon, ADE [Gardens of Babylon], ZERO [New York], Epizode Festiva and more.
Headliner: Sam Schure [Stil vor Talent].
Venue : Ulu Cliffhouse
 
* Many art zones, performances and magical attractions in addition to a German artist! An entire fairytale world created by the Reverse team. From a fire show to mermaids to ballet. 
Get your most fashionable outfits ready. YOU are an integral part of our celebration ❤️.
LINE UP
Sam Shure (DE) [Stil vor Talent]
Chertkovski
Soul Of Void
Lirity
Jazzerimo
D.I.A.
Serferali
AND MORE TBA
TICKETS:
Early birds 250 000 IDR
First release 350 000 IDR
Second release  500 000 IDR
Door 700 000 IDR
Vip Early birds 800 000 IDR
Vip First release 1 100 000 IDR
Vip Door 1 500 000 IDR
(Signature bar, VIP bar, special zone, shisha zone)
VIP BACKSTAGE 2 000 000 IDR [ONLY 25 TICKET]
(Backstage,Signature bar, VIP bar, special zone, shisha zone)
TABLE BOOKING - [email protected], WhatsApp +62 821-1234-6568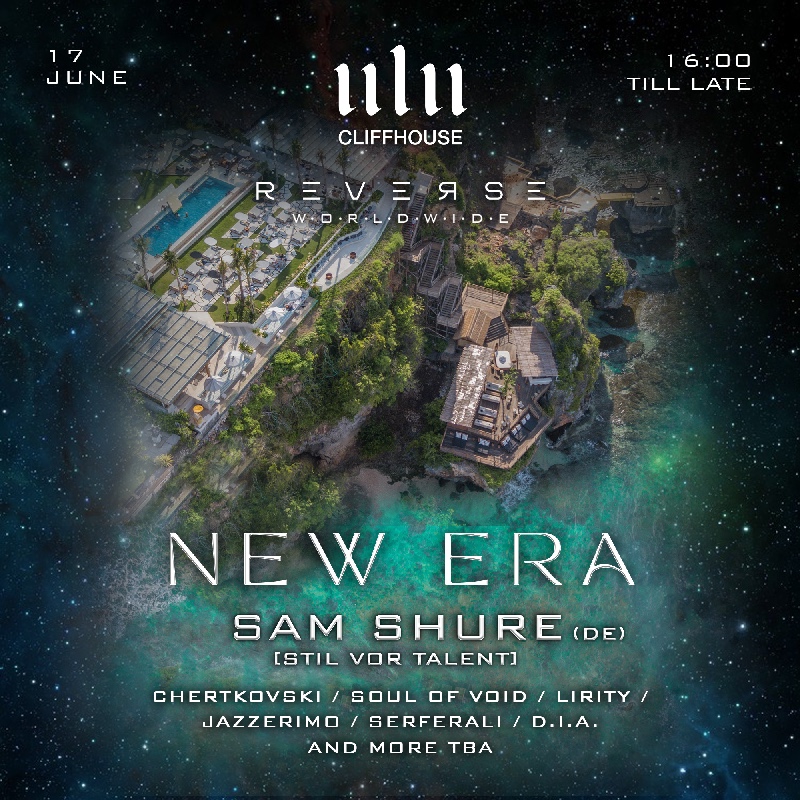 Venue Details
Ulu Cliffhouse, Bali
Jalan Labuansait No.315, Padang-Padang, Kabupaten Badung, Bali 80361, Indonesia
Kabupaten Badung, Bali, Indonesia, 80361