PURE Perth Edition #2
18+
08:00pm, Fri 23rd Apr 2021
Second Release
81 tickets left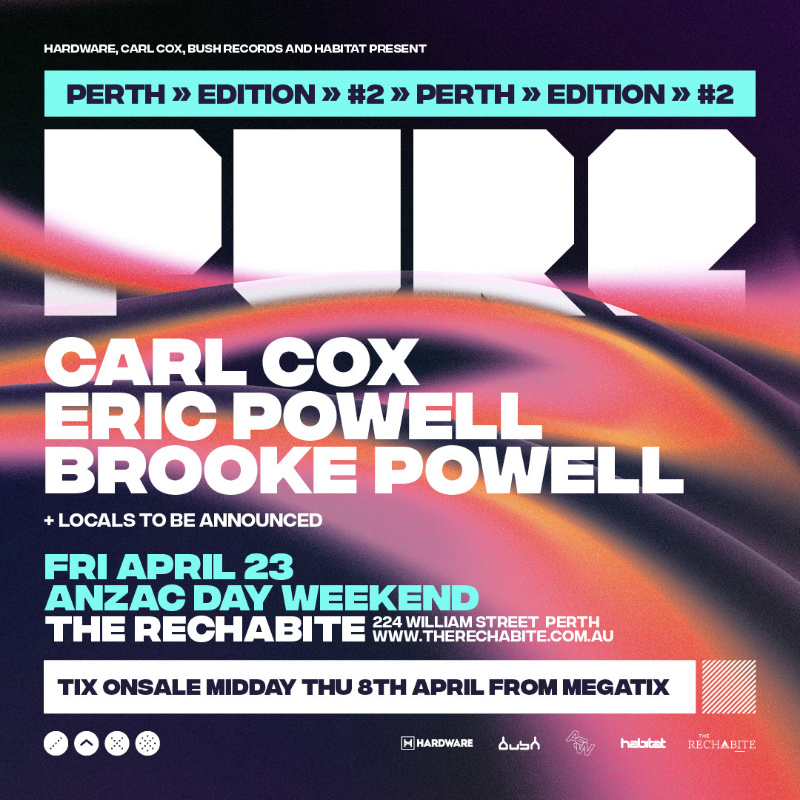 Venue Details
The Rechabite
224 William St
Northbridge, WA, 6003
PURE Perth Edition #2
18+
08:00pm, Fri 23rd Apr 2021
Australia's most loved techno event, returns for its fifth year to announce a HUGE techno fueled lineup. After a record breaking 2019 with 20,000 revellers, PURE is back showcasing future techno sounds in an audio and visual sensory showdown.
PURE, presented and curated by Carl Cox, Eric Powell of Bush Records and Richie McNeill of Hardware, will see Carl Cox joined by Laura King, Eric Powell and a fine selection of local heroes.
"The rave was built on energy and the excitement of it all and this desire to get lost, it's like a new era for me now….." - Carl Cox
Eric Powell owns and runs for Bush Records, and has been pivitol in further establishing the PURE brand he owns and runs with Carl Cox and Richie McNeill in Australia, he is dedicated to the cause - straight up no frills techno, getting back to making the music the focus. 
PURE:  In April of 2016, Carl Cox launched the first instalment of his PURE event in Australia. Taking place in Melbourne and Sydney, the event showcased players from the global Techno and House movements.
Celebrating techno and house music, PURE has quickly established itself as a must attend event for dance music fans across the two countries, thanks to its reputation as an event where the audience can make a special connection with the DJs.
Join us for a night of Pure techno, delivered with incredible sound in an old fashioned no nonsense, no fluff rave atmosphere.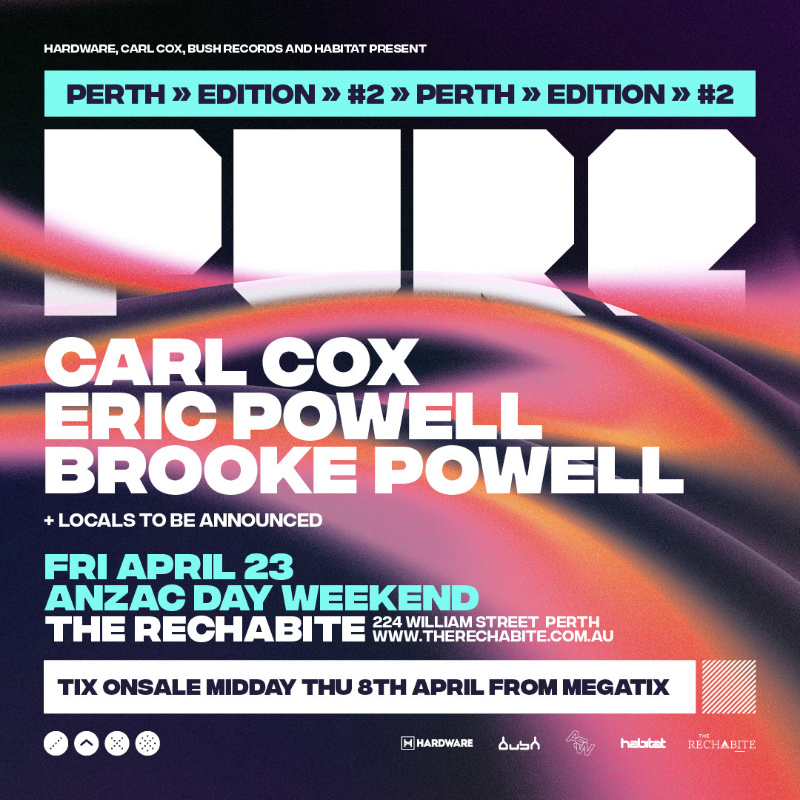 Venue Details
The Rechabite
224 William St
Northbridge, WA, 6003