06:00pm, Thu 19th Nov 2020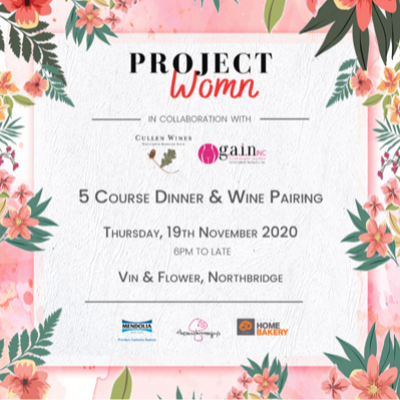 Venue Details
Vin & Flower
361 Newcastle St
Northbridge, WA, 6003
06:00pm, Thu 19th Nov 2020
Project WOMN is proud to announce our much-anticipated second and last installation of 2020.
This five-course sundowner dinner & wine event will showcase a range of stunning dishes developed and prepared by the Project WOMN team.
The menu will highlight the best of WA's produce from Mendolia Seafood, The Mushroom Guys and many more. All beautifully matched with Cullen Wines' best collection.
Live auctions and raffles will be held during the event where 100% of the proceeds will be donated to G.A.I.N Inc, a non profit organisation that provides awareness and support to those affected by gynaecological health issues
Don't miss out on this incredible experience, reserve your tickets now!
Dress code: Cocktail
Assigned seating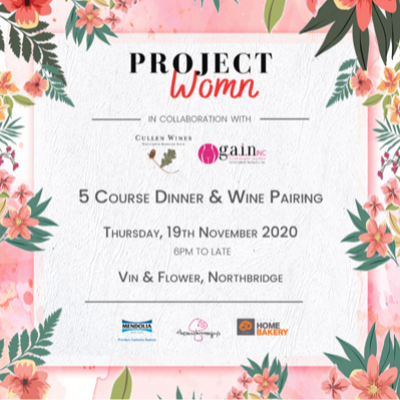 Venue Details
Vin & Flower
361 Newcastle St
Northbridge, WA, 6003