05:00pm, Mon 26th Dec 2022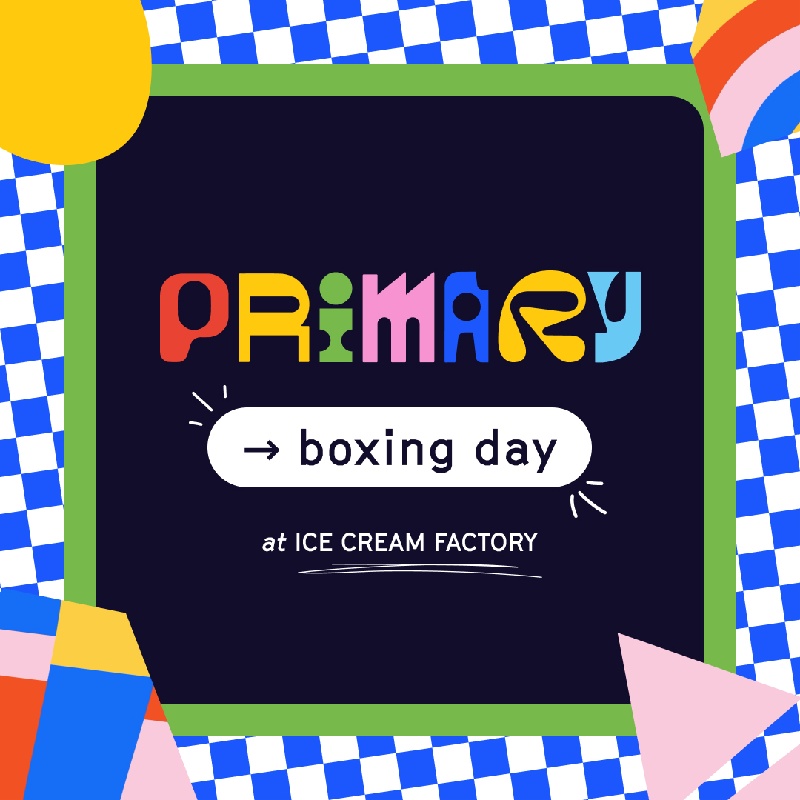 Venue Details
The Ice Cream Factory
92 Roe Street
Northbridge, WA, 6003
05:00pm, Mon 26th Dec 2022
Colour in your summer at the famous Ice Cream Factory to celebrate Boxing Day! 
 MONDAY 26TH DECEMBER 
Expect the Ice Cream Factory at its best, full of life & colour featuring:
  6 STAGES 

 11 BARS

 ROOFTOP DECKS

 MASSIVE OUTDOOR SILENT DISCO

 KARAOKE

 COCKTAIL LOUNGE

 RIDES, GAMES AND PLENTY OF ACTIVATIONS
 DATE
Monday 26th December
5pm - 11pm
 LOCATION
The Ice Cream Factory, Northbridge
 TICKETS
On sale now --> mtix.me/primary
 TICKET RE-SALE
The only safe way to buy & sell second hand tickets is via our Tixel page. If someone isn't using Tixel they are either trying to scam you or scalp their tickets.
 SOCIALS
IG: @primary.primary
FB: www.facebook.com/primaryprimaryprimary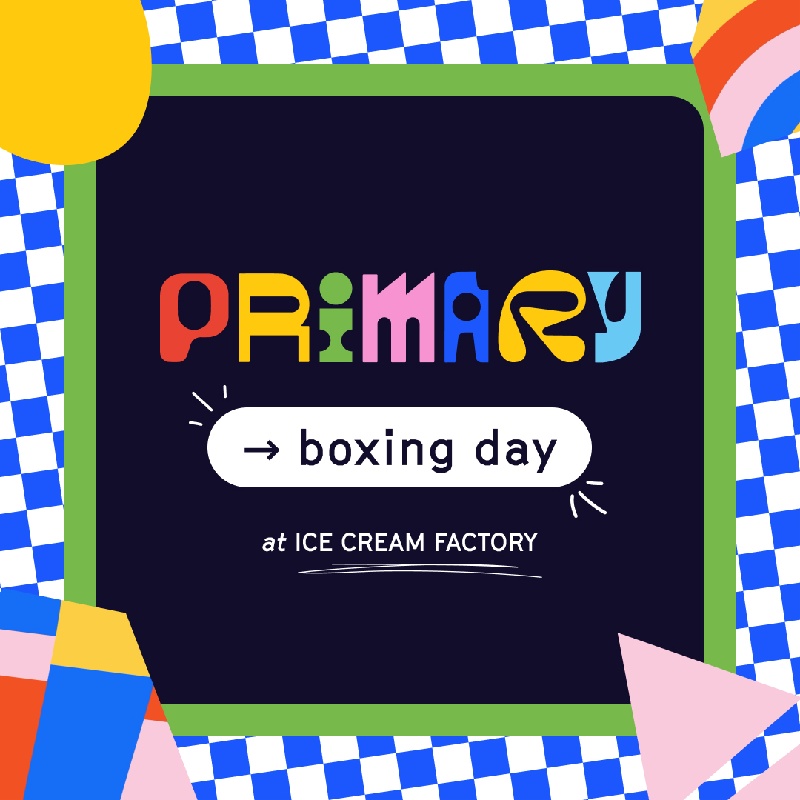 Venue Details
The Ice Cream Factory
92 Roe Street
Northbridge, WA, 6003