Pineapple Club: Mid-Summer
18+
03:00pm, Sat 5th Feb 2022
This event has already taken place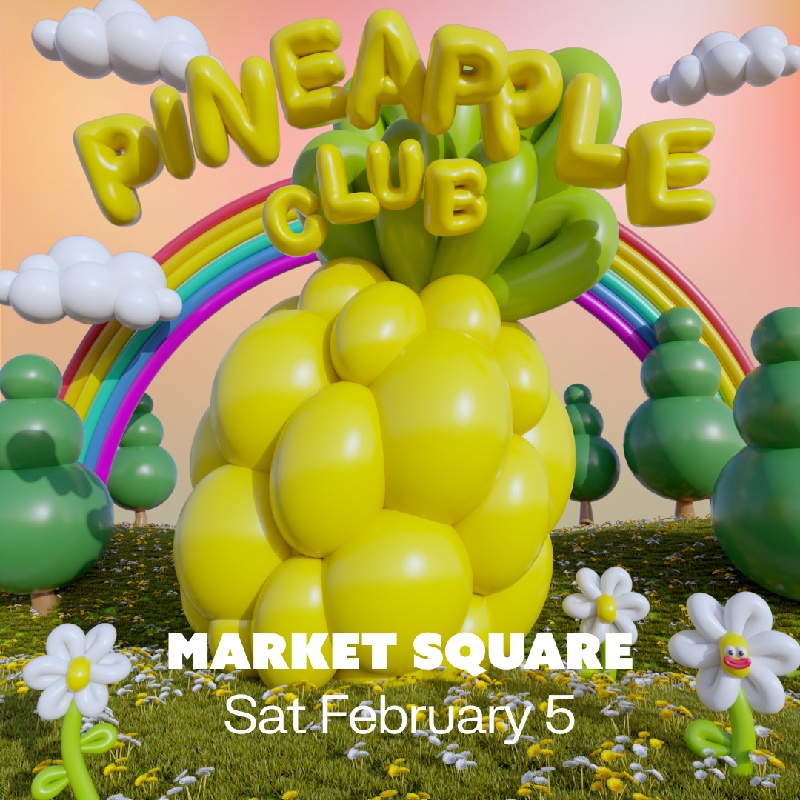 Venue Details
Market Square
Roberts Road
Subiaco, WA, 6008
Pineapple Club: Mid-Summer
18+
03:00pm, Sat 5th Feb 2022
To mark mid-summer Pineapple Club returns to Market Square, Subiaco's lushest gardens, for a day of sunshine, summer and celebration.
Expect the big pineapple, garden silent disco and hidden dance club, plus plenty of greenery to park up in and relax.
Featuring a selection of the best West Australian DJ & producer talent.
 By West Australians, for West Australians 
/// WHEN ///
Saturday February 5th, 3pm - 10pm
/// WHERE ///
Market Square, Subiaco
/// STAGES ///

 Big Pineapple 
 Garden Silent Disco 
 Hidden Dance Club 
/// TICKETS ///
On sale Wednesday December 1st, 6pm.
/// TICKET RE-SALE ///
If you're buying or selling second hand tickets, Tixel is the only safe way to do so to prevent scamming and scalping.
/// EATS ///
A selection of Perth's favourite food trucks.
/// SOCIALS ///
IG: @pineappleclubinc
FB: www.facebook.com/clubpineapple
/// PARTNERSHIPS ///
We are proud to partner with Lab Six, Perth's premier DJ & Production school, to provide up & coming artists with a platform to share their talent.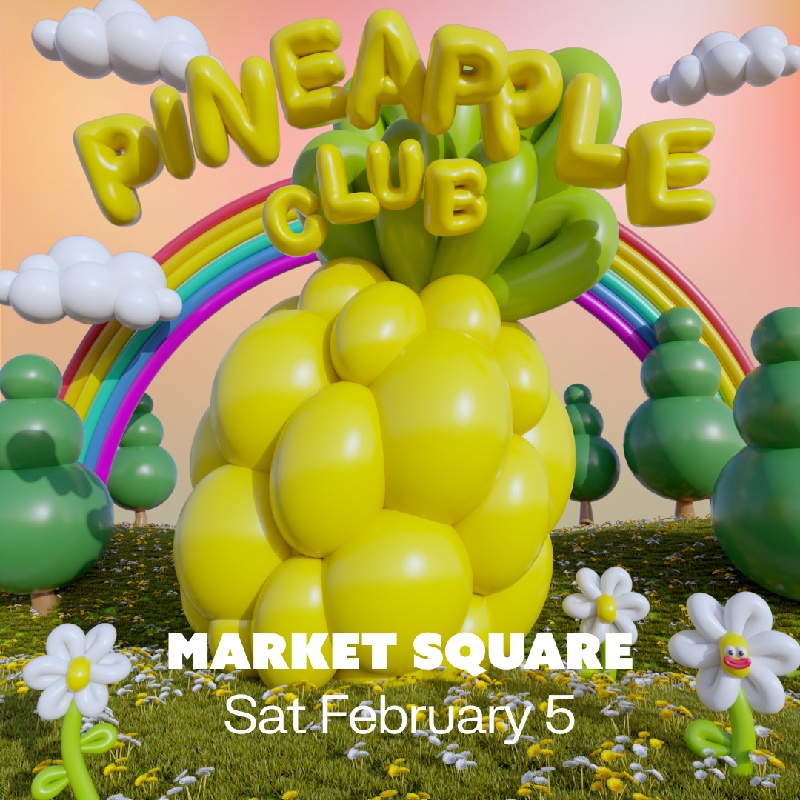 Venue Details
Market Square
Roberts Road
Subiaco, WA, 6008