Pineapple Club: Cottesloe Beach
18+
03:00pm, Sat 27th Nov 2021
This event has already taken place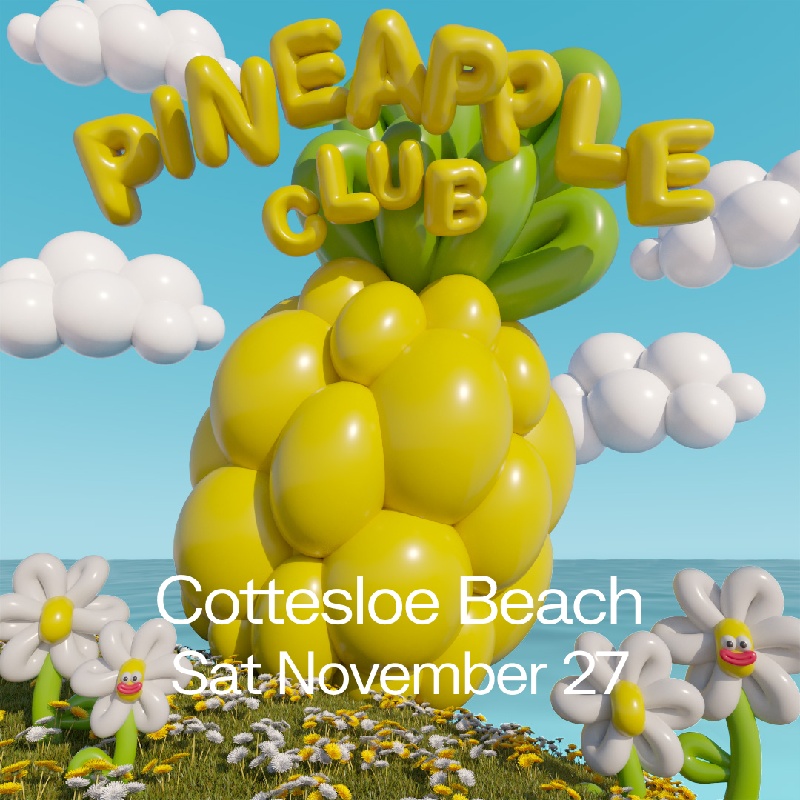 Venue Details
Cottesloe Beach
Cottesloe Beach
Cottesloe, WA, 6011
Pineapple Club: Cottesloe Beach
18+
03:00pm, Sat 27th Nov 2021
To celebrate five summers of festival we are taking Pineapple to WA's most iconic location, Cottesloe Beach. 
Expect the big pineapple, seaside silent disco and hidden dance club, plus plenty of space to kick up and enjoy a drink at Perth's favourite beach.
Featuring a selection of the best West Australian DJ & producer talent. 
🍍 By West Australians, for West Australians 🍍
/// WHEN ///
Saturday November 27th, 3pm - 10pm
/// WHERE ///
Cottesloe Beach
/// STAGES /// 
🍍 Big Pineapple on the beach 🏖️
🎧 Sea-side Silent Disco 🌊
🌳 Hidden Dance Club 🌳 
/// TICKETS ///
On sale Tuesday October 5th, 6pm. 
/// TICKET RE-SALE ///
If you're buying or selling second hand tickets, Tixel is the only safe way to do so to prevent scamming and scalping.
/// EATS ///
A selection of Perth's favourite food trucks.
/// SOCIALS ///
IG: @pineappleclubinc
FB: www.facebook.com/clubpineapple
/// PARTNERSHIPS ///
We are proud to partner with Lab Six, Perth's premier DJ & Production school, to provide up & coming artists with a platform to share their talent.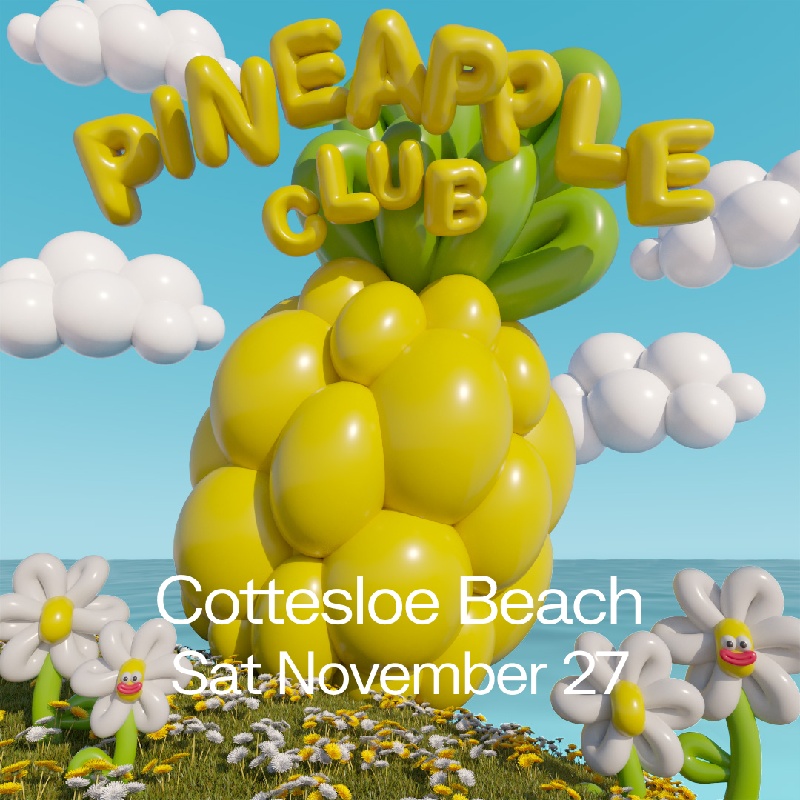 Venue Details
Cottesloe Beach
Cottesloe Beach
Cottesloe, WA, 6011