Pineapple Club: Burswood Cinemas
18+
$35.00
$32.04 + $2.96 fee
$40.00
$36.98 + $3.02 fee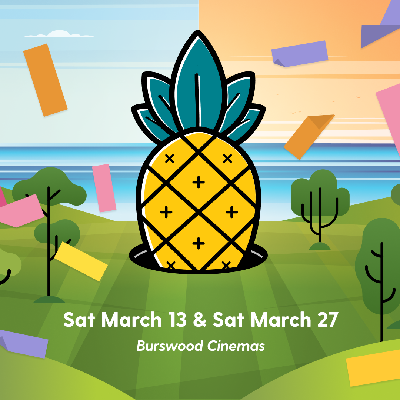 Venue Details
Burswood Cinemas
Burswood Parklands, Resort Drive
Burswood, Western Australia, 6100
Pineapple Club: Burswood Cinemas
18+
Pineapple Club heads to its newfound home along the Burswood Foreshore for two boutique shows to farewell the sunshine, transforming the outdoor cinemas into our spot for the day.  
🌇 Boutique Venue
👬 Limited Capacity
💃 Stage & Dance floor
🌊  Riverside Location
🌤️ Afternoon Vibes
Expect the Pineapple Club of old with an intimate setting and very limited capacity to finish off the season!
Featuring a selection of the best West Australian DJ & producer talent. 
/// WHEN ///
Saturday March 13th, 5pm – 10pm
&
Saturday March 27th, 5pm – 10pm
/// WHERE ///
Burswood Cinemas, Charles Patterson Park
/// ARTISTS ///
A host of local legends. 
/// EATS ///
Food trucks & hot dogs on hand for those that get peckish. 
/// TICKETS ///
On sale Monday 22nd Feb, 6pm. 
Early Bird: $35
General Admission: $40
///  TELETHON COMMUNITY CINEMAS PARTNERSHIP ///

We are proud to partner with Telethon Community Cinemas, our venue for the day, with a portion of all ticket sales going towards the charity to help those less fortunate. 
/// TICKET RE-SALE ///
If you're buying or selling second hand tickets, Tixel is the only safe way to do so to prevent scamming and scalping.
/// SOCIALS ///
IG: @pineappleclubinc
FB: www.facebook.com/clubpineapple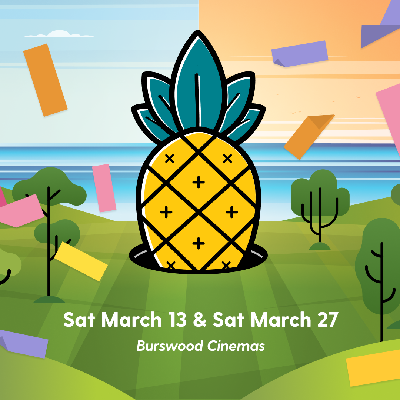 Venue Details
Burswood Cinemas
Burswood Parklands, Resort Drive
Burswood, Western Australia, 6100