Perth Corporate Rumble 2021
18+
06:00pm, Sat 12th Jun 2021
Row 1
$400 + BF Per Seat
Sales Closed
$408.36
$400.00 + $8.36 fee
Row 2
$340 + BF Per Seat
Sales Closed
$347.57
$340.00 + $7.57 fee
Row 3
$300 + BF Per Seat
Sales Closed
$307.05
$300.00 + $7.05 fee
Row 4
$280 + BF Per Seat
Sales Closed
$286.78
$280.00 + $6.78 fee
Row 5, 6 & 7
$268 + BF Per Seat
Sales Closed
$274.63
$268.00 + $6.63 fee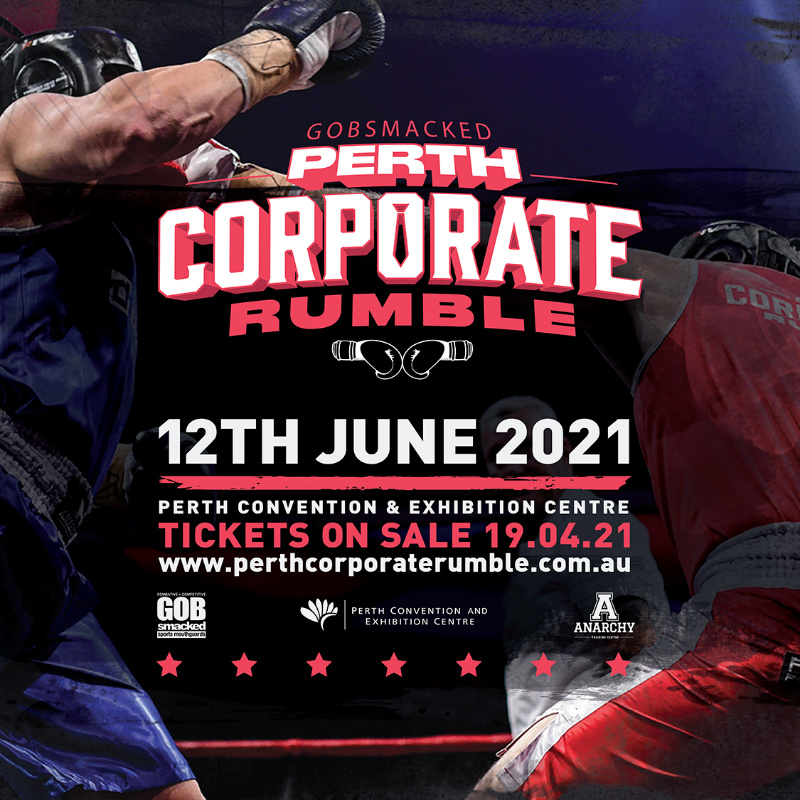 Venue Details
Perth Convention and Exhibition Centre
21 Mounts Bay Road
Perth, WA, 6000
Perth Corporate Rumble 2021
18+
06:00pm, Sat 12th Jun 2021
GOBSMACKED SPORTS MOUTHGUARDS presents PERTH CORPORATE RUMBLE 2021
Perth Convention & Exhibition Centre  
June 12th, 6:00pm - 2:00am
Perth's favourite white collar boxing event is BACK for 2021, bringing you 13 blockbuster fights and a night of action-packed entertainment, glitz & glamour. Watch as 26 brave boxers step into the ring and go head-to-head after 8 weeks of intensive training.

With formalities wrapping up at midnight, the grand ballroom will transform into the renowned and exclusive PCR afterparty, with DJ's playing tunes until 2:00am.
TICKETS INCLUDE
🍽 Premium three course meal
🍾 7 hour premium beverage package including beer, wine, sparkling and soft drink
🏆 13 headline fights centre stage with live vision and replay across multiple screens
✨ Live red carpet and champagne arrivals
🎶 Live entertainment all night featuring Perth's finest DJ's
💃🏼 After party kicking off at midnight with DJs playing all the best classics until 2:00am
For the very first time, PCR is proudly supporting everyday West Australians with our focus on changing the lives of everyday people. There will be plenty of opportunities for guests to dig deep and make a valuable contribution to families in need with a live auction, & silent auction. We have some amazing prizes to be given away!
Make sure you secure the hottest ticket of the year!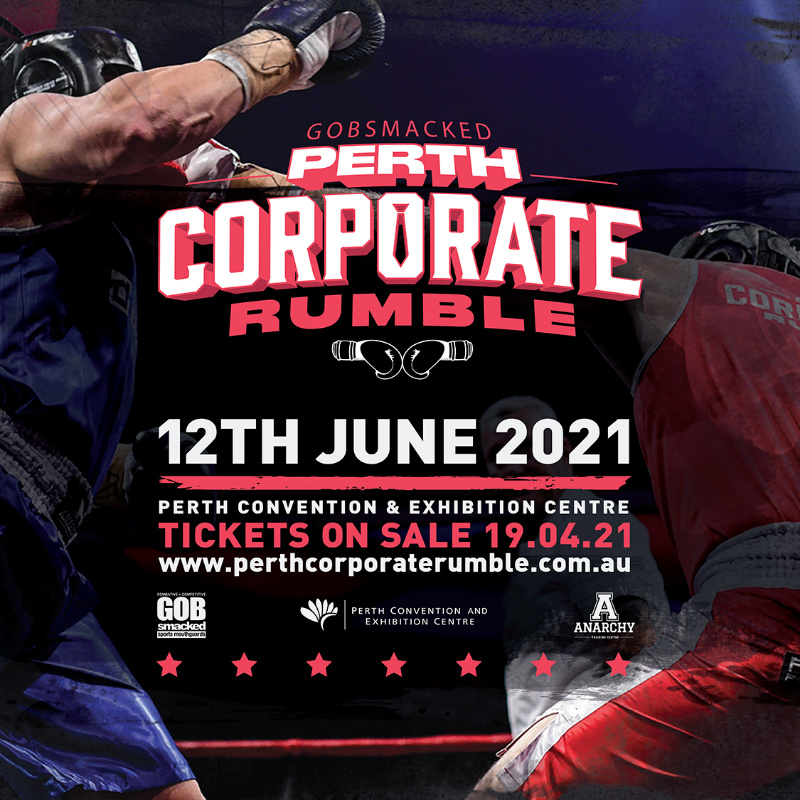 Venue Details
Perth Convention and Exhibition Centre
21 Mounts Bay Road
Perth, WA, 6000