Ottolenghi and the Cakes of Versailles
$114.54
$110.00 + $4.54 fee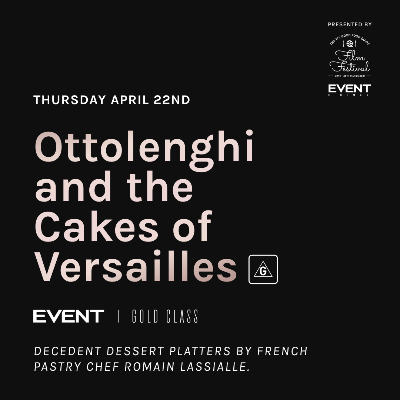 Venue Details
Event Cinemas Innaloo
57 Liege Street
Innaloo, WA, 6019
Ottolenghi and the Cakes of Versailles
If you have a sweet tooth, this is the event for you!
Bringing together some of the world's most talented culinary artists, Yotam Ottolenghi strives to tell the story of Versailles through the lens of food, for the famed Metropolitan Museum of Art in New York. Ottolenghi revels in a journey through the abstract and inventive. Unmissable.
 
The WA Good Food Guide Film Festival showcases the talents of West Australian chefs and producers. Each screening has a thoughtfully curated food and beverage experience at its heart.
 
Romain Lassiaille will conjure decadent dessert platters for Ottolenghi and the Cakes of Versailles. Lassiaille, the renowned Pastry Chef at Pullman Bunker Bay Resort has had a global career from the acclaimed Lake House in Daylesford to Peru, South Africa, Switzerland and his native France. There he spent his formative years working in the realm of Michelin restaurants.
The platter includes;
Blueberry & Strawberry Gum Macaron | in celebration of the favorite dessert of Marie Antoinette
Milk Chocolate & Salted Caramel Popcorn w/ passionfruit gel
Lemon Virgin Mojito | inspired by world renowned Pastry Chef Cedric Grolet 
 Chocolate Gold Bar | Louis XV was an addict to chocolate and infatuated by gold
 An exceptional selection of West Australian wines and innovative non-alcoholic options have been curated by acclaimed drinks guru Mike Bennie, our Director of Drinks for this event.
Arrive early to meet Romain, order your drink at the bar, and get ready for an unforgettable Gold Class experience!.
 
Special Notes
This is an 18+ event as each ticket includes two glasses of wine. One glass will be served on arrival, with the other during the session. Guests are asked to specify on check-in which wine variety they would like to receive with their platter
Non-alcoholic drink options are available including non-alcoholic wine. These do not reduce the cost of the ticket price
Wine can be substituted for beer, if of preference
Platters are served approximately 25-35 minutes into the film
The food offering is set, and unfortunately, we cannot make variations to the food offering
All efforts will be made to not disturb the viewing of the film; however seat service is a requirement in Gold Class Cinemas; we will do our best to make sure your viewing experience is a pleasant one!
Tickets are non-refundable, however can be transferred. In the event of a CV-19 stay at home order, tickets will be refunded
Questions about the screening can be directed to hello@wagoodfoodguide.com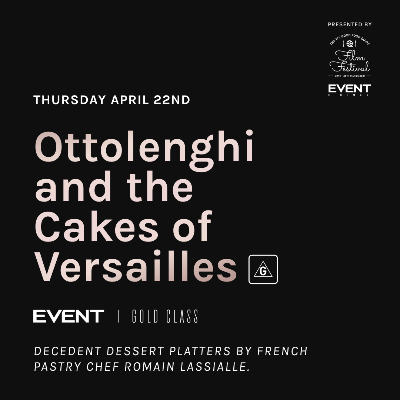 Venue Details
Event Cinemas Innaloo
57 Liege Street
Innaloo, WA, 6019