07:00pm, Tue 12th Mar 2024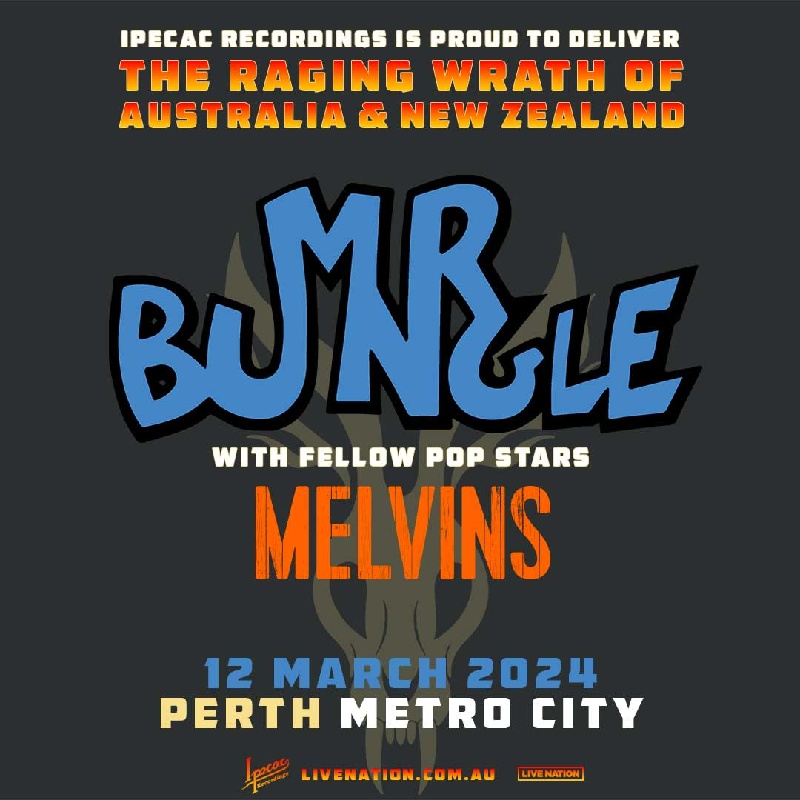 Venue Details
Metro City Concert Club
146 Roe St
Northbridge, WA, 6003
07:00pm, Tue 12th Mar 2024
Experimental metal band Mr. Bungle return with The Raging Wrath of Australia & New Zealand tour in March 2024, bringing with them fellow pop stars Melvins.

Not unlike most '80s thrash metal bands, Mr. Bungle was formed in an impoverished lumber & fishing town by a trio of curious, volatile teenagers. Trey Spruance, Mike Patton & Trevor Dunn created the amorphous "band" in 1985 up in Humboldt County, California, sifting through a variety of members until around 1989 when they settled on a lineup that managed to get signed to Warner Bros Records. Up until 2000 they released three albums, toured a good portion of the Western hemisphere and avoided any sort of critical acclaim. Some argue that the band subsequently broke up but there is also no proof of this. What is true is that they took 20 years off from performing under said moniker while they pursued various other musics that, in contrast, paid the rent.

In 2020, a different iteration of Mr. Bungle emerged, pairing the original trio of Dunn, Patton and Spruance with Anthrax's Scott Ian and former Slayer drummer Dave Lombardo for a proper release of the Eureka-bred band's unreleased demo, The Raging Wrath of the Easter Bunny.

Joining them on all dates will be fellow pop stars Melvins, who over their storied career have blended punk and metal influences, profoundly impacting grunge icons like Tad and Soundgarden. Despite their cult status, they inspired Nirvana and others, shaping the '90s musical landscape. The band have already had an eventful 40th anniversary year, recently wrapping up outings in North America and Europe, and are planning to release new music in the coming year.

Don't miss Mr. Bungle perform live in March 2024 as they bring their musical homecoming to Australia and New Zealand with fellow pop stars Melvins.
* Over 18's only unless advertised otherwise. * Photo ID is essential,­ acceptable ID is a current and valid Australian Photo Drivers Licence or Passport. Please check with the venue for any other acceptable forms of photo ID * All children under 18 not permitted, even if accompanied by an adult * No Passouts / Re-entry * Intoxicated persons will not be admitted * No thongs, slides or steel cap boots * The venue reserves the right to refuse entry, remove from a venue and/or issue a temporary suspension or ban to any person * Dangerous behaviour including Crowd Surfing, Stage Diving, Moshing and Violent Dancing is not allowed and will result in your immediate removal * Please contact the venue regarding accessibility requirements, some areas of the venue are not accessible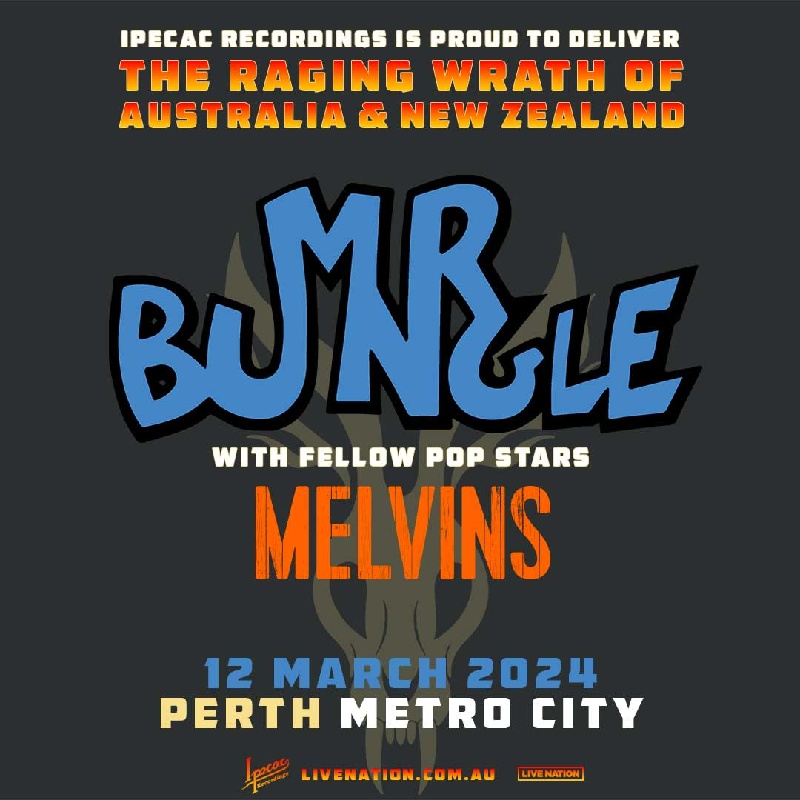 Venue Details
Metro City Concert Club
146 Roe St
Northbridge, WA, 6003