Menagerie's Winter Sing Thing
06:00pm, Sun 15th Aug 2021
This event has already taken place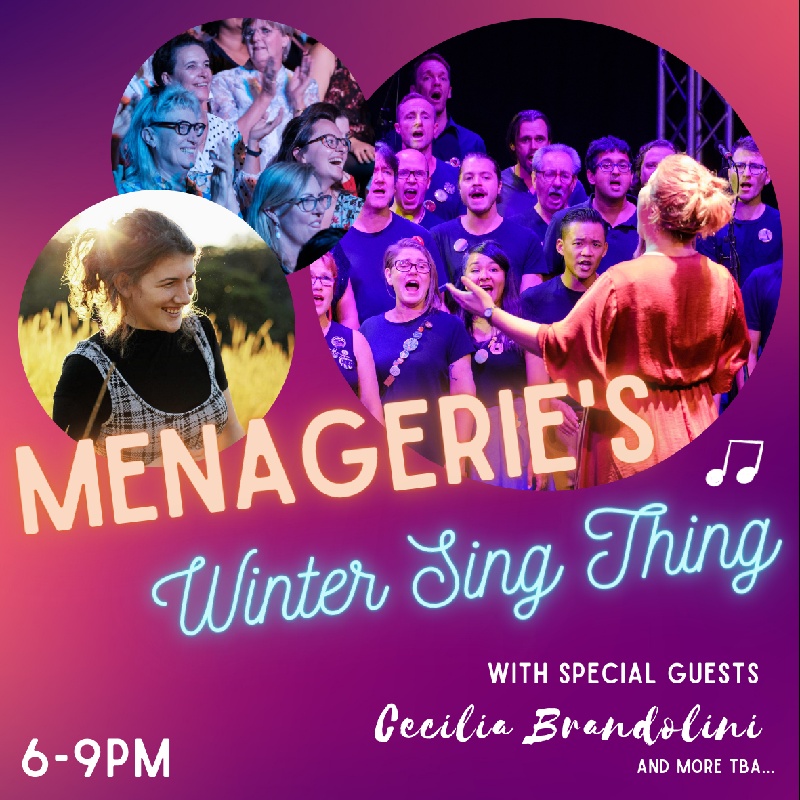 Venue Details
The Rechabite
224 William St
Northbridge, WA, 6003
Menagerie's Winter Sing Thing
06:00pm, Sun 15th Aug 2021
Join Menagerie for their 'Winter Sing Thing' - a night stuffed full of great indie tunes and a taste of fun singalong!  With the choir supported by fabulous local musicians including Cecilia Brandolini, the evening will be warm and bright, leaving you feeling satiated by rich, smooth and zingy music.
Doors 5:30
6pm Ken Paolo and the Space Cadets
7pm Cecilia Brandolini
8pm Menagerie!
🦁 PLEASE NOTE: Only August 15 Rechabite show tickets are available here - for the August 22 Freo Social show please head to https://www.freo.social/shows. 
Menagerie
One wintry day in 2013, a call went out to Perth's indie-pop lovers: 'let's make a choir!'
A motley crew of misfits assembled. Some were kicked out of Year 4 choir, some were casual ukulele players, some were classically trained musicians, and some were ALL THREE. We became Menagerie, fine purveyors of bespoke arrangements and handcrafted harmonies, offering captivating choral versions of songs from artists Ben Folds to Beth Jeans Houghton, Jebediah to Josh Pyke, The Mountain Goats to Muse, and everyone in between.
Menagerie is known for pop up performances, flash mobs and sell-out Fringe World seasons.  With high notes and high spirits, Menagerie takes its audiences by storm, but at heart remains a group of regular human animals who just love singing together in glorious harmony!
Cecilia Brandolini
With celestial piano and vocals, this messy-haired act spouts rhythmic and emotional art that is as evocative as it is catchy. She will have you clapping and singing along in no time.

"Cecilia Brandolini is a rare talent. Exciting and creative well beyond her age!'' - Mama Kin
Ken Paolo and the Space Cadets
Ken Paolo and The Space Cadets' is an RnB/soul band, fronted by Ken Paolo and backed up by The Space Cadets (Cass Evans-Ocharern (bass), Will Britto (keys), Persia Najafzadeh (vocals), Jack Eccleston (drums), and Will Lintott (guitar) ). The band likens their sounds to RnB/soul artists such as Ari Lennox, Donny Hathaway and Solange. Although fresh in Boorloo's (Perth) music scene, they've shown impact by performing in several standout shows such as AURA Vol. I and the RTRFM's Winter Music Party.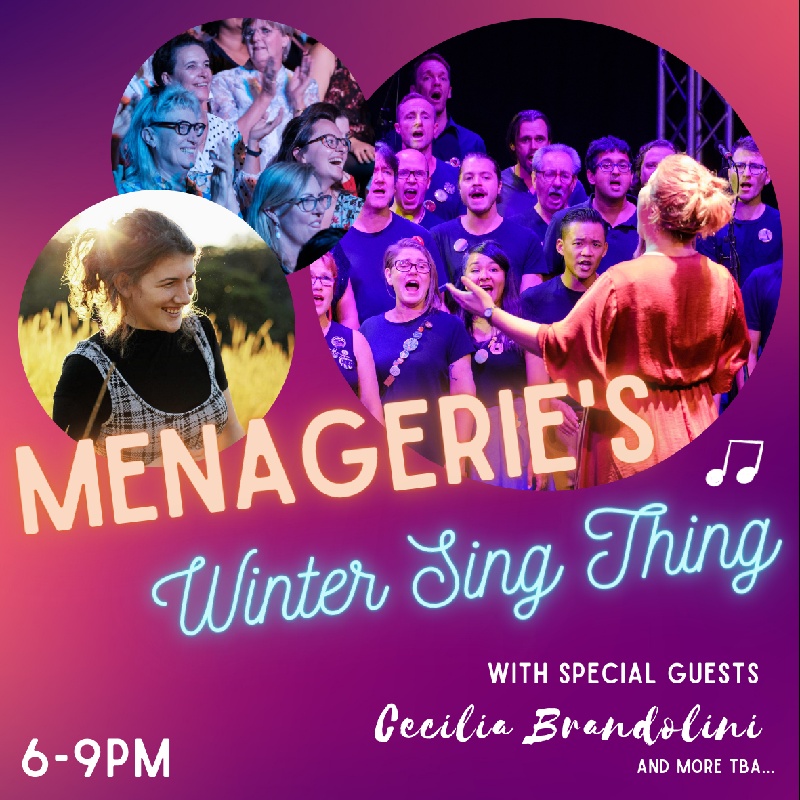 Venue Details
The Rechabite
224 William St
Northbridge, WA, 6003