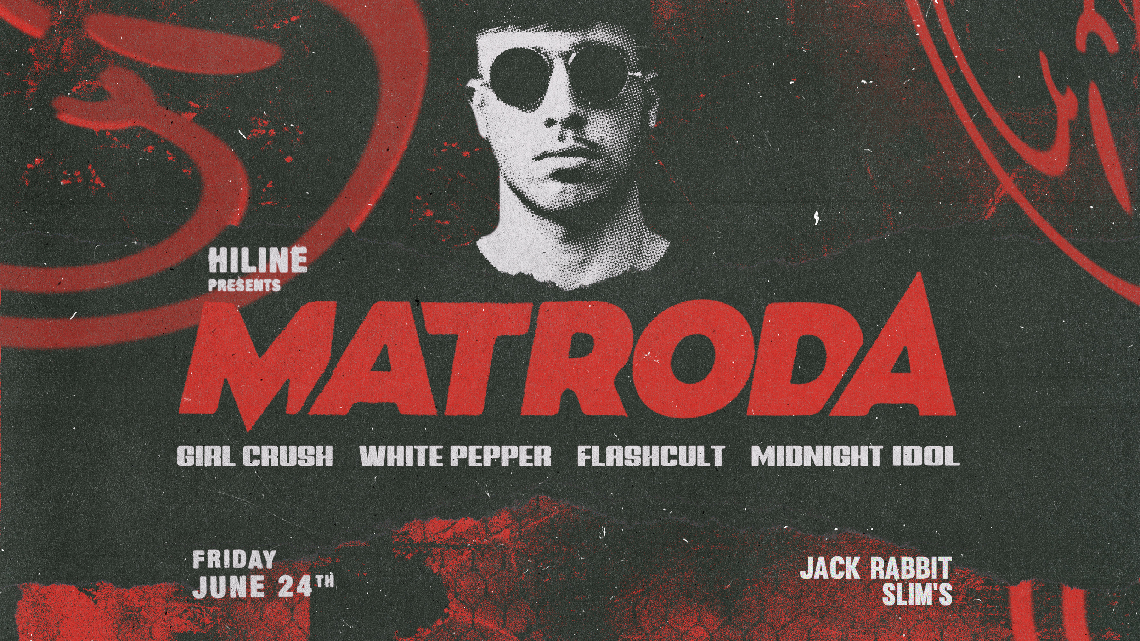 11:00pm, Fri 24th Jun 2022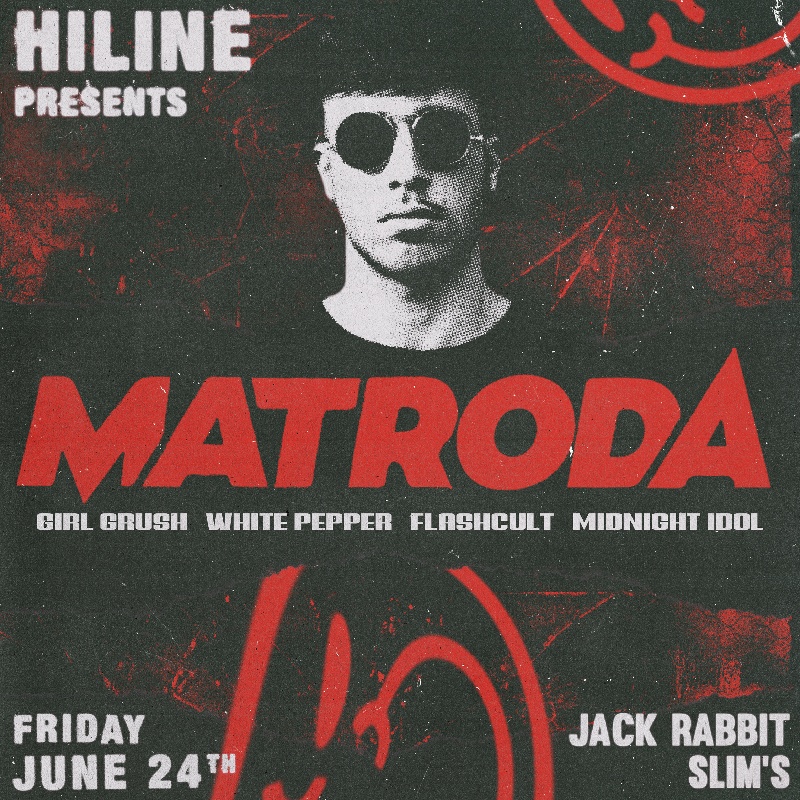 Venue Details
Jack Rabbit Slims
133 Aberdeen Street
Northbridge, WA, 6003
11:00pm, Fri 24th Jun 2022
Croatian-raised, worldwide phenomenon, Matroda has taken the scene by storm. Leaving lasting impressions on the industry and dancefloors alike with his unique blend of house and bass. Supported by a string of accomplishments too long to list, his raw talent can not be doubted. 
Taking early influences from the likes of Led Zeppelin, Frank Sinatra and The Beatles while introducing classical training across the violin, drums and keyboard, the Matroda sound has evolved to a long list of Beatport #1's , over 1 million monthly Spotify listeners, and now Terminal Underground - Matroda's own label he launched last year with his own EP to widespread critical acclaim.
And now he turns his attention to Perth.
Join us for a late-night takeover of Jack Rabbit Slim's on Friday 24 June with Matroda!
Supported by serious local talent:
𝙂𝙞𝙧𝙡 𝘾𝙧𝙪𝙨𝙝
𝙒𝙝𝙞𝙩𝙚 𝙋𝙚𝙥𝙥𝙚𝙧
𝙁𝙡𝙖𝙨𝙝𝙘𝙪𝙡𝙩
𝙈𝙞𝙙𝙣𝙞𝙜𝙝𝙩 𝙄𝙙𝙤𝙡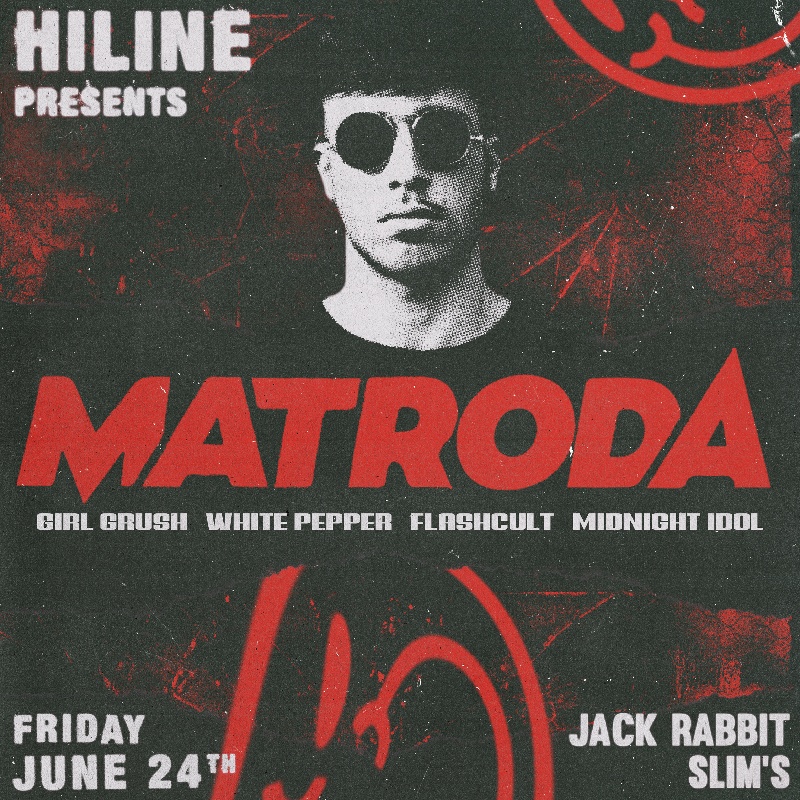 Venue Details
Jack Rabbit Slims
133 Aberdeen Street
Northbridge, WA, 6003