Little Steven & The Disciples of Soul
18+
08:00pm, Sat 13th Apr 2019
This event has already taken place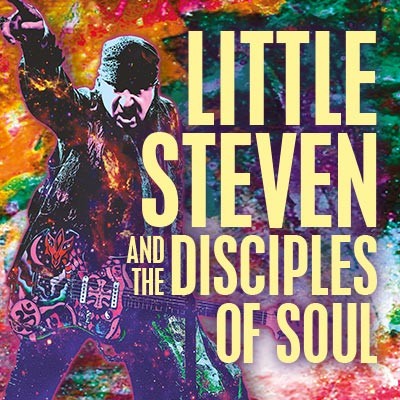 Venue Details
Metro City Concert Club
146 Roe St
Northbridge, WA, 6003
Little Steven & The Disciples of Soul
18+
08:00pm, Sat 13th Apr 2019
Musician, songwriter, producer, actor, director, activist, radio DJ and one of the founding members of Bruce Springsteen's iconic E Street Band, Steven Van Zandt, is bringing his rousing "Soulfire" tour to Perth for one headline show this April! 
"The best bands, like this one, know they have a job to do. If you have an arse at all, they are here to kick it for you...Van Zandt's lifetime love affair with rock n' roll, in all its myriad forms, shines through in every note played and sung tonight. A great show." – Hot Press 
Each show takes fans on an epic and electrifying journey through Rock and Roll history led by one of its most passionate practitioners, Little Steven.   
"It is joyful, infectious and life-affirming. The kind of show you can enjoy without knowing any of the music. If you get the chance to see this configuration of The Disciples of Soul, we urge you to see it."- Planet Slop 
As well as co-producing two of Springsteen's most beloved albums, Born In The U.S.A and The River, Little Steven has countless other accolades to his name including helping create the "Jersey Shore" sound with the Asbury Jukes, a starring role in two award-winning TV shows The Sopranos and Lilyhammer and as host of the acclaimed weekly international radio show Little Steven's Underground Garage.  
This will be an evening of pure Rock and Soul chemistry that will be sure to thrill audiences – don't miss your chance to witness this master-class in iconic Rock n Roll!
* Over 18's only unless advertised otherwise. * Photo ID is essential,­ acceptable ID is a current and valid Australian Photo Drivers Licence or Passport. Please check with the venue for any other acceptable forms of photo ID * All children under 18 not permitted, even if accompanied by an adult * Intoxicated persons will not be admitted * No thongs or steel cap boots * The venue reserves the right to refuse admission to any person * Dangerous behaviour including Crowd Surfing, Stage Diving, Moshing and Violent Dancing is not allowed and will result in your immediate removal * Please contact the venue regarding accessibility requirements, some areas of the venue are not accessible *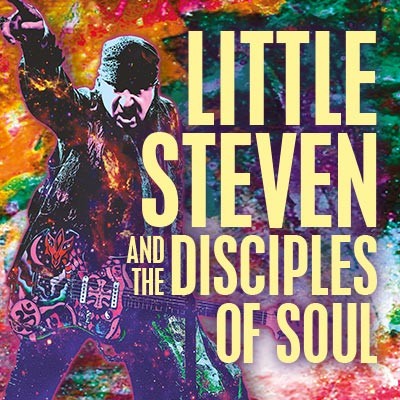 Venue Details
Metro City Concert Club
146 Roe St
Northbridge, WA, 6003