09:00pm, Sat 17th Jul 2021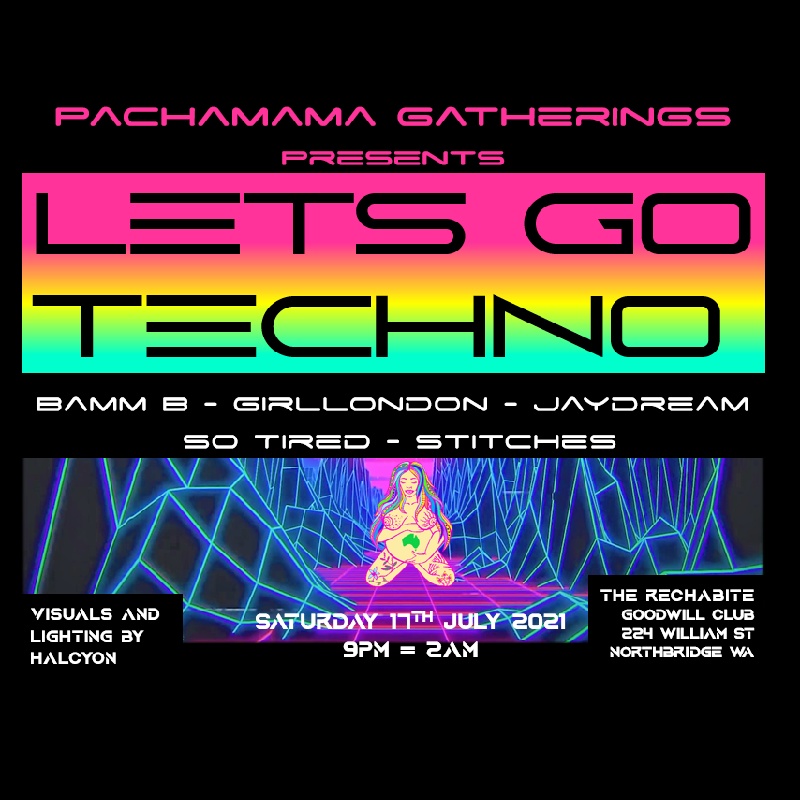 Venue Details
The Rechabite
224 William St
Northbridge, WA, 6003
09:00pm, Sat 17th Jul 2021
PachaMama Gatherings in conjunction with Halcyon Lighting and Visuals are getting together to showcase some of the very best Female Techno Dj's in Perth held at The Rechabite Goodwill Club.
We have selected the cream of the crop for this event with an all star female line up and you won't be disappointed.
Mind blowing visuals by legendary Halcyon to take you on a full immersive journey of visuals complementing all things techno through out the night while our DJs pump out the very latest Techno bangers to keep you dancing all night.
As always with PachaMama events we pride ourselves on providing events that are safe and inclusive for all. With a zero tolerance for inappropriate behaviour towards our guests or staff.
Dj Line up
Bamm B
GirlLondon
Jaydream
So Tired
Stitches
________________________________________________________________________________________
PachaMama Gatherings acknowledges the traditional custodians of Perth,
the Whadjuk Noongar people. We pay our respects to all Elders past, present and emerging.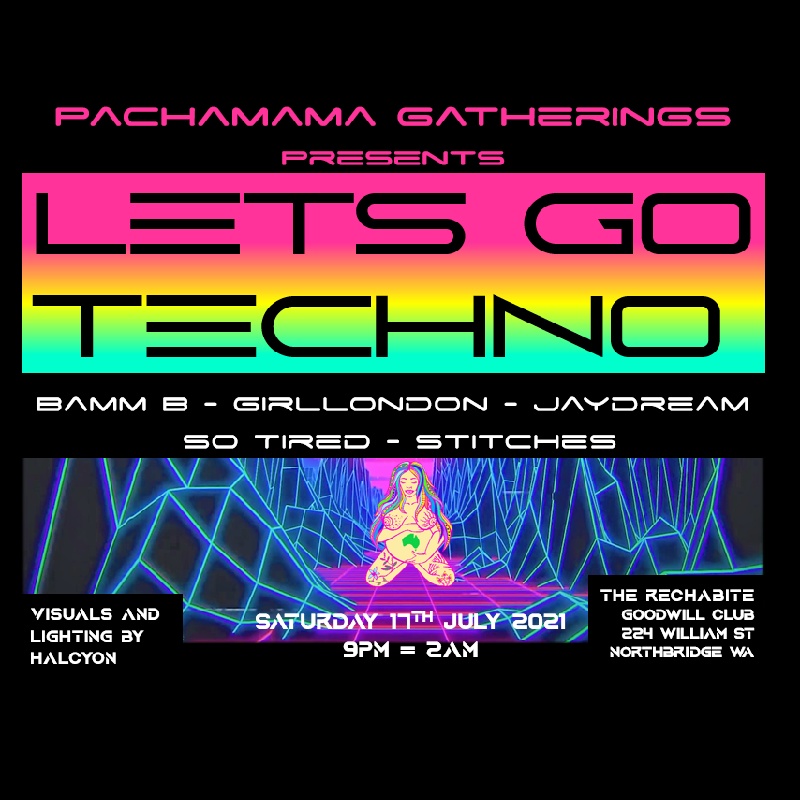 Venue Details
The Rechabite
224 William St
Northbridge, WA, 6003