Knife skills, cooking the perfect steak and a no fuss family meal with chef Jed Gerrard
10:30am, Sat 2nd Oct 2021
This event has already taken place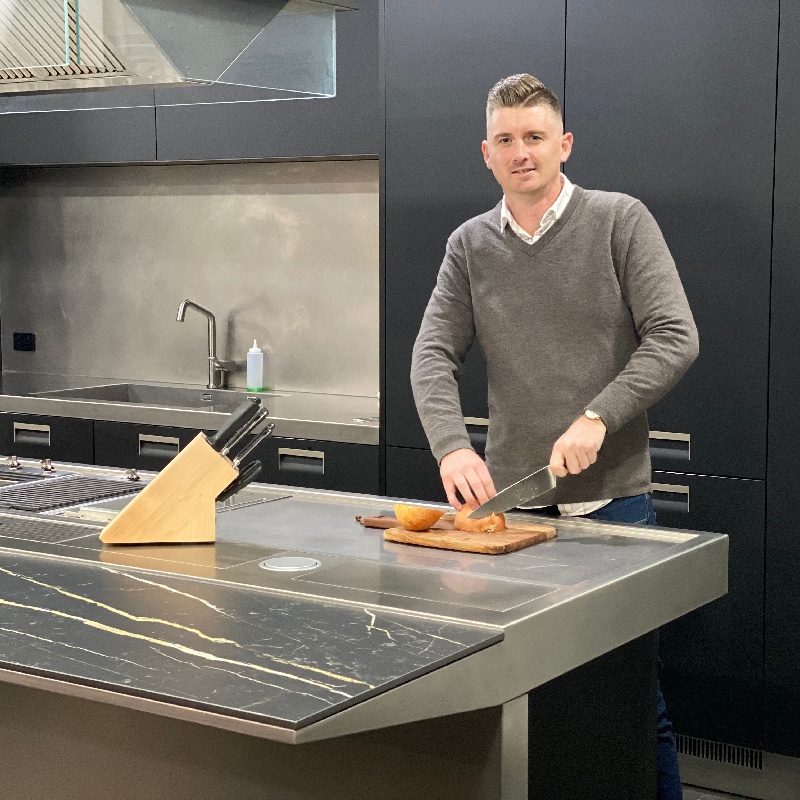 Venue Details
European Concepts
38 King Edward Rd
Osborne Park, WA, 6017
Knife skills, cooking the perfect steak and a no fuss family meal with chef Jed Gerrard
10:30am, Sat 2nd Oct 2021
We welcome back the incredible Jed Gerrard to the WAGFG cooking school at European Concepts. Jed has spent the last seven years as the Executive Chef of Wildflower (COMO The Treasury) and Hearth, at the Ritz-Carlton Perth.
The class will run for approximately three hours.
Presented by WAGFG Cooking School partner Wusthoff Knives, this one hour start to the class will teach you to;
- Cut properly
- Dice
- Mince
- Chiffonade 
- Julienne
- "Choke up" for more control
- How to grasp the item you're cutting with your fingers curled like a claw
- How to use a sawing motion when you slice through foods; don't push up and down 
- The perfect way to dice an onion.
- A guide to purchasing the right knives, and ways to keep your knives sharp 
You'll then move into the creation of two dishes that will allow you to cook the perfect steak at home, as well as create an easy and impressive meal for your family.
Rose Mallee steak au poivre with potato puree
How to cook the perfect steak
Joel Robuchon potato puree
Three pepper sauce 
Linley Valley Pork chop cotoletta with lemon, capers and sage with bitter radicchio salad 
How to brine and tenderise meat to make it juicy and tender 
Simple and versatile lemon, caper and sage dressing
Radicchio salad 
You'll leave the class with recipe cards and a one page summary of the knife skills you learnt in the class. WA wines and beers will also be provided as part of the ticket price.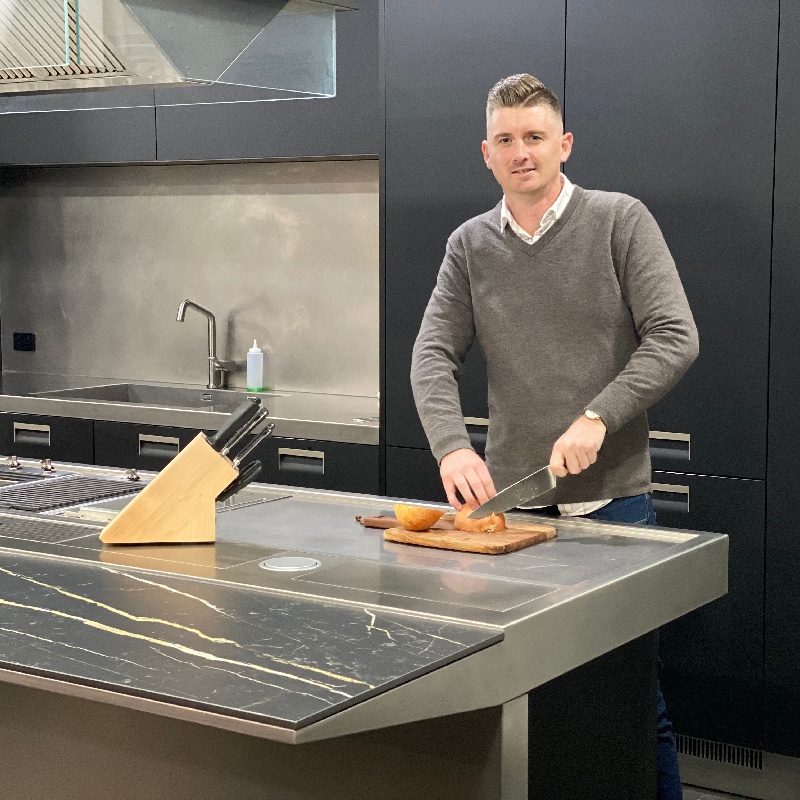 Venue Details
European Concepts
38 King Edward Rd
Osborne Park, WA, 6017