Kate Pass Kohesia Ensemble Album Launch
07:00pm, Fri 24th Sep 2021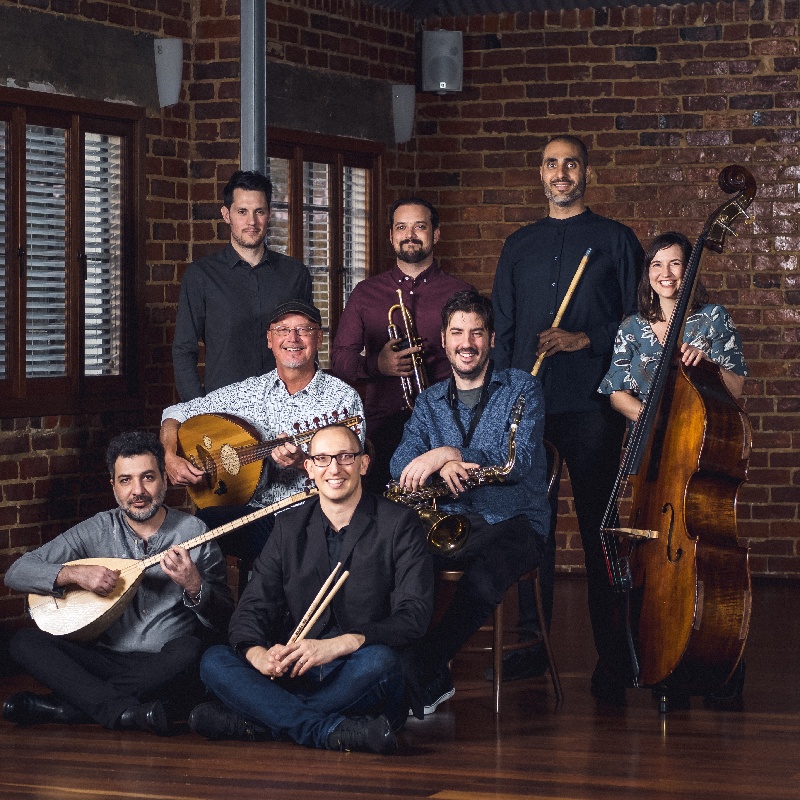 Venue Details
The Rechabite Hall
224 William St
Northbridge, WA, 6003
Kate Pass Kohesia Ensemble Album Launch
07:00pm, Fri 24th Sep 2021
Winners of the 2020 FRINGE WORLD Martins Sims Award, Kohesia Ensemble are proud to be launching their 2nd album of new original music!
Led by award-winning double bassist Kate Pass and featuring some of Perth's best musicians, the Kohesia Ensemble are an 8 piece band that combines the sounds of Persian ney, saz and oud with jazz instruments for a truly unique listening experience.  Don't miss this world-class act!
Kohesia Ensemble's show "Shahnameh: Songs of the Persian Book of Kings" won the 2020 Martin Sims Award at Fringe World – the top tier prize for the "Best new WA work that is destined to succeed on the world stage." Having released their debut album "Kohesia" in 2018, Kohesia Ensemble was nominated for 2018 WAM Best Album, Best Jazz Act and Best World Act. Kohesia Ensemble was also one of four acts to be shortlisted for the Martin Sims Award at Fringe World Festival (2019). Kohesia Ensemble has performed at an array of festivals including National Folk Festival, Illawarra Folk Festival (NSW), Fairbridge Festival, WAMFest, Perth International Jazz Festival and Nannup Music Festival.
Kohesia Ensemble includes a stellar line-up of  musicians: Daniel Susnjar, Ricki Malet, Esfandiar Shahmir, Reza Mirzaei, Chris Foster, Mike Zolker, Marc Osborne and Kate Pass.
★★★★★  "A must see for all true music lovers!" – Fringefeed
"Kohesia is excellence, pure and simple" – John Hardaker, Words About music, October 2018
This project has been made possible with the help of the Department of Local Government, Sport and Culture, and the FRINGE WORLD Martin Sims Award.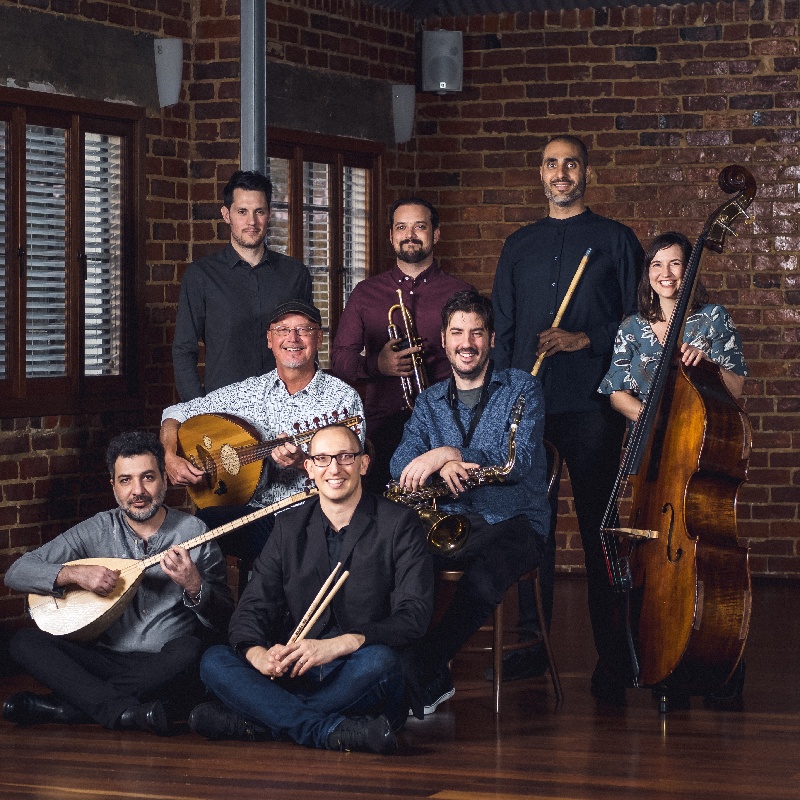 Venue Details
The Rechabite Hall
224 William St
Northbridge, WA, 6003