Kaleidoscope FASHION SHOW 2021
18+
06:00pm, Sun 24th Oct 2021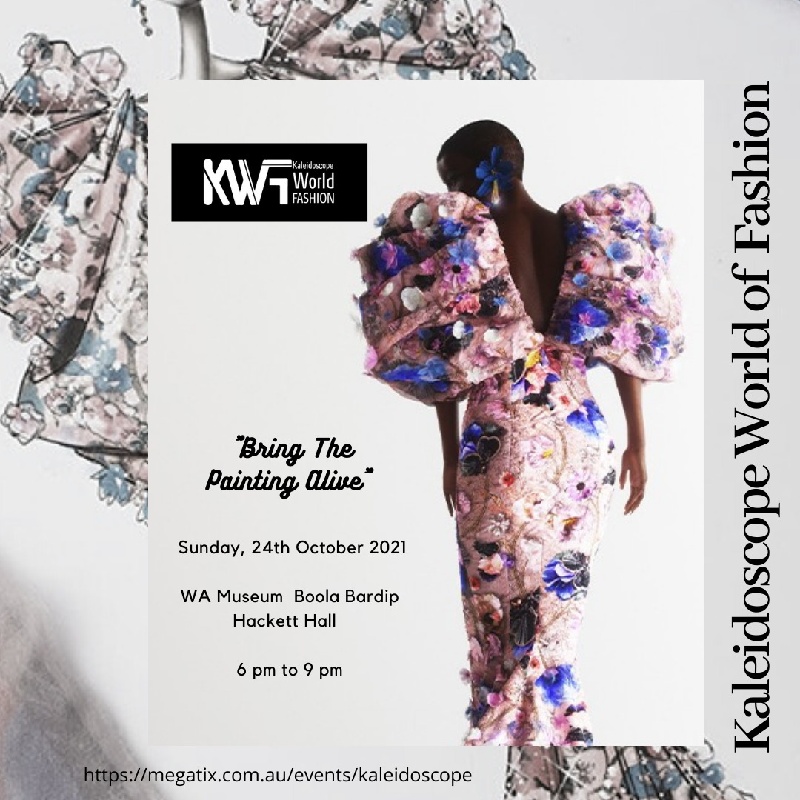 Venue Details
WA Museum Boola Bardip
Perth Cultural Centre
Perth, WA, 6000
Kaleidoscope FASHION SHOW 2021
18+
06:00pm, Sun 24th Oct 2021
Kaleidoscope World of Fashion, Together in Colour, introduces a special fashion show with the theme "Bring the Painting Alive". This fashion show will delight audiences with the vibrancy of multicultural fashion, performers, and artists, showcasing local and international designers from emerging communities. Other established designers and brands will be re-imagined in exciting new ways. Kaleidoscope is a new Perth-based platform created to elevate fashion, highlight diversity and innovation, and the performing arts. 
The event will showcase extravagant creations by local and international multicultural designers and beautiful cultural dance performances. Enjoy a meet and greet with all designers and performers after the show.
Cash bar will be available at the event for guests.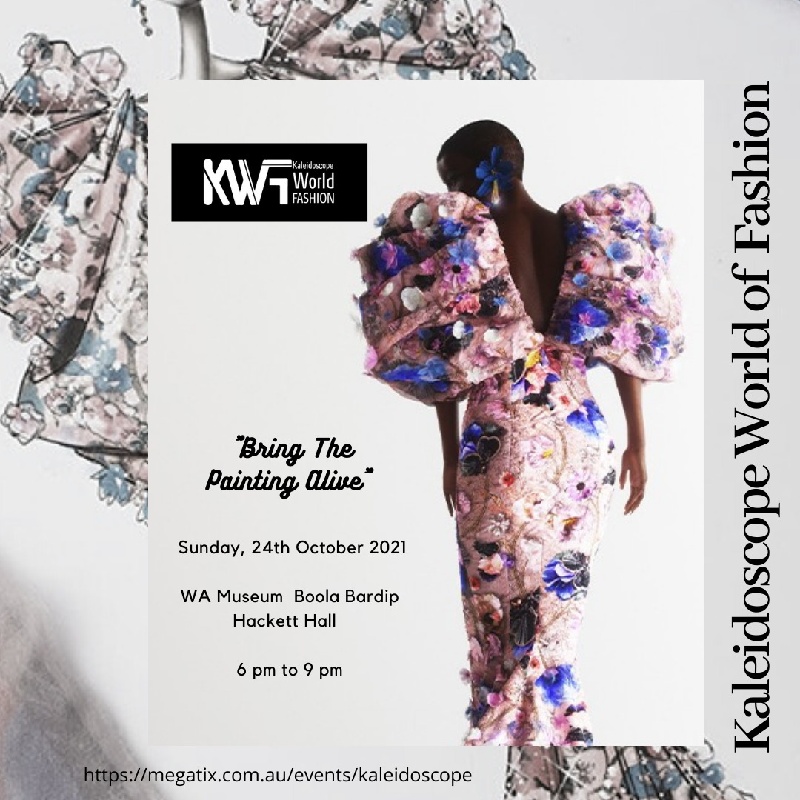 Venue Details
WA Museum Boola Bardip
Perth Cultural Centre
Perth, WA, 6000