Ice Cream Factory || SHOUSE
18+
05:00pm, Sat 23rd Dec 2023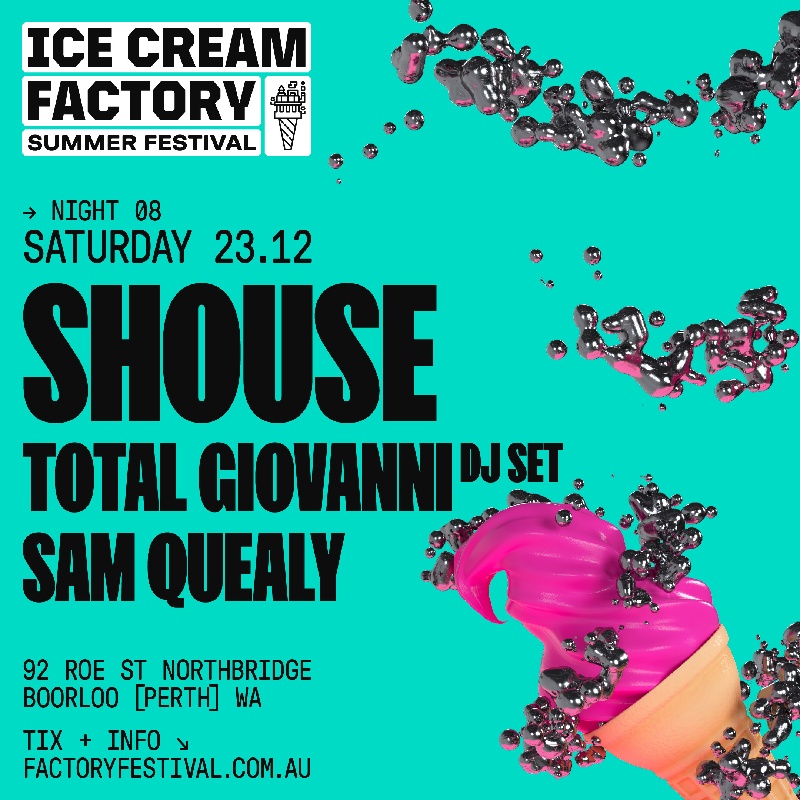 Venue Details
The Ice Cream Factory
92 Roe Street
Northbridge, WA, 6003
Ice Cream Factory || SHOUSE
18+
05:00pm, Sat 23rd Dec 2023
SHOUSE Live at The Ice Cream Factory, Perth - Saturday 23rd December 🎉🎵
Prepare to be enchanted 🌌 as the dynamic duo, SHOUSE, brings their spellbinding electronic beats to Perth's iconic venue - The Ice Cream Factory 🍦🏭.
Renowned for their viral sensation 'Love Tonight' ❤️🌙 and other hypnotic tracks, SHOUSE has a unique ability to craft tunes that linger long after the music fades. Their innovative and refreshing style promises an evening brimming with entrancing melodies and dance-inducing beats 🎧🎶.
The Ice Cream Factory isn't just a stage; it's a cornerstone of Perth's vibrant festive culture 🎊. A wonderland where twinkling lights ✨, resonating rhythms 🎵, and waves of excitement merge 🌊. There's no venue more fitting to experience the musical alchemy of SHOUSE. Prepare to be carried away as they weave their magic, blending beloved tracks with new sonic adventures, guaranteeing a night of dancing, delight, and discovery 🌜🎈.
Highlight the date 🗓️, for a mesmerizing musical evening looms large 🌃. Let SHOUSE's harmonies take over your senses ❤️, and let The Ice Cream Factory's unmatched ambiance send your spirits soaring 🍾🥂. More than just a concert, this is a voyage into the heart of electronic music, a celebration of sound and sensation 🎉🍻.
Be there for the euphony, the energy, the experience! 😎🤘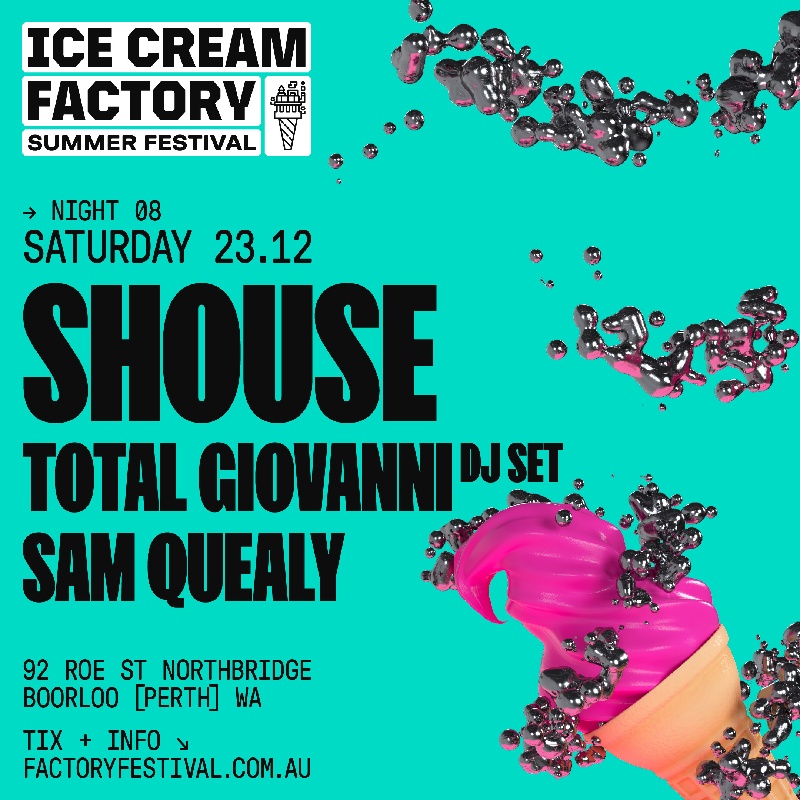 Venue Details
The Ice Cream Factory
92 Roe Street
Northbridge, WA, 6003