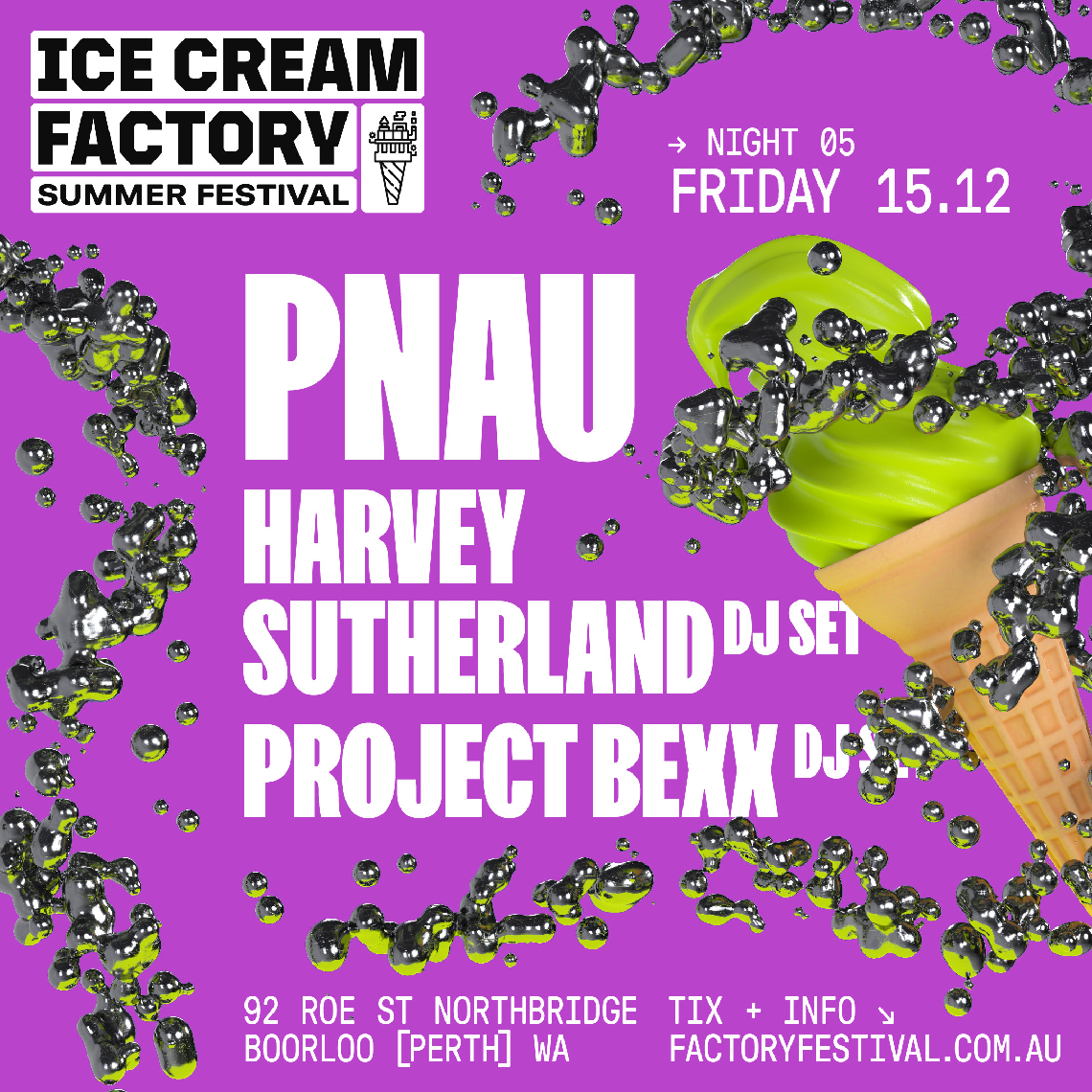 Ice Cream Factory || PNAU
18+
05:00pm, Fri 15th Dec 2023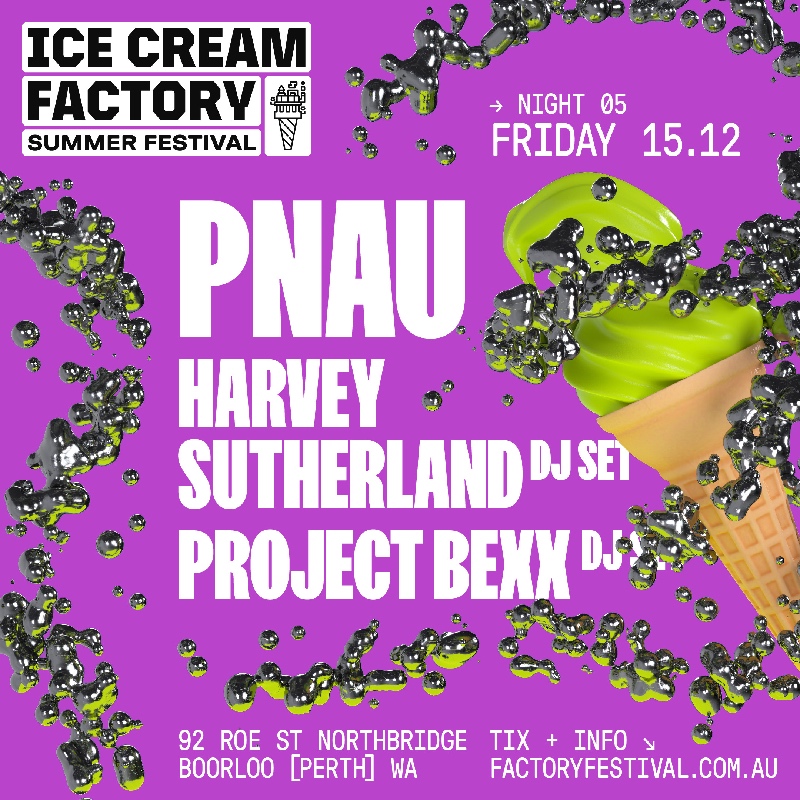 Venue Details
The Ice Cream Factory
92 Roe Street
Northbridge, WA, 6003
Ice Cream Factory || PNAU
18+
05:00pm, Fri 15th Dec 2023
Get ready to immerse yourself in an electrifying evening 🌌 as the multi-platinum-selling, ARIA award-winning electronic giants, PNAU, take the stage at Perth's most spectacular festival venue - The Ice Cream Factory 🍦🏭.
Known for their chart-topping smashes such as 'Go Bang' 💥 and 'Chameleon' 🦎, as well as recent bangers like 'Solid Gold' 🌟 and 'All Of Us' 🌍, PNAU's unrelenting energy promises to bring an unforgettable dance experience 💃🕺. Their newest hit 'Stranger Love' ❤️👽, featuring the phenomenal talent of Australian singer-songwriter Budjerah, is a testimony to their continued evolution and brilliance 🎤🎶.
The Ice Cream Factory is not just a venue, but an institution in Perth's festive scene 🎊. A paradise where dazzling lights ✨, electrifying music 🎵, and a vibe of pure exhilaration converge 🚀. There's no better place to witness the magic of PNAU live, as they blend their classic hits with fresh beats, creating an atmosphere that will make you want to dance the night away 🌜💫.
So mark your calendars 🗓️, because an epic night awaits you 🌃. Let PNAU's beats resonate with your heart ❤️ and let The Ice Cream Factory's legendary ambiance elevate your spirits 🍾🥂. This is not just a concert - it's an experience, a journey, a celebration 🎉🍻.
See you there! 😎🤘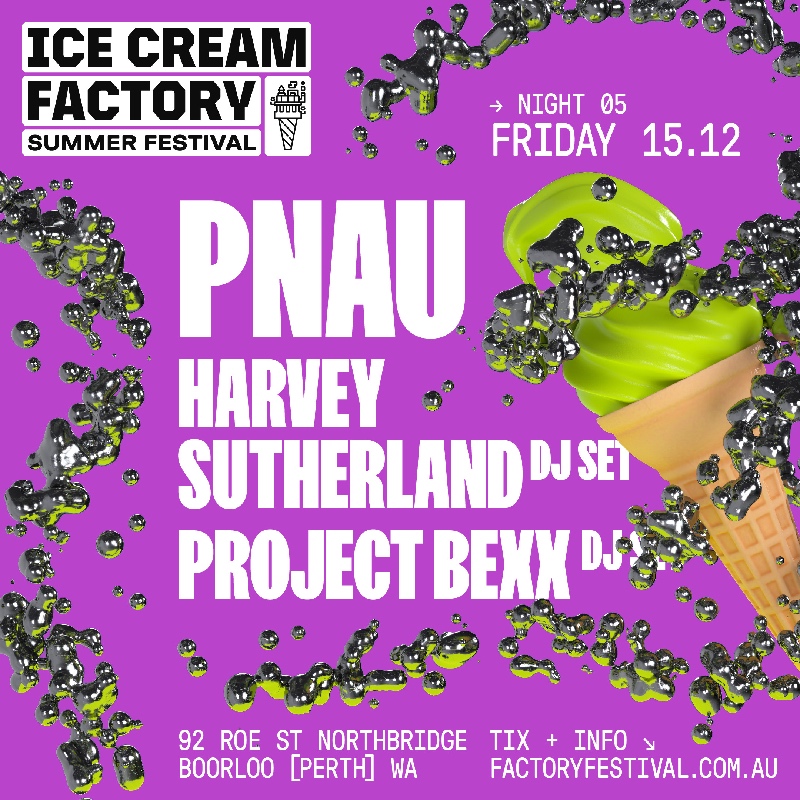 Venue Details
The Ice Cream Factory
92 Roe Street
Northbridge, WA, 6003