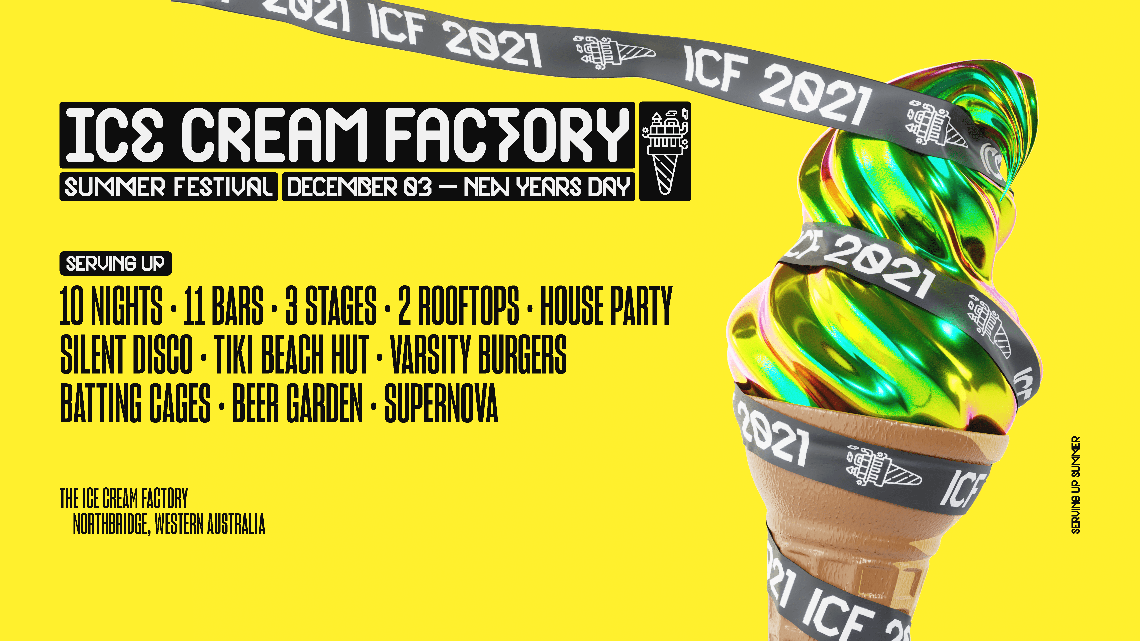 Ice Cream Factory NYE
18+
05:00pm, Fri 31st Dec 2021
This event has already taken place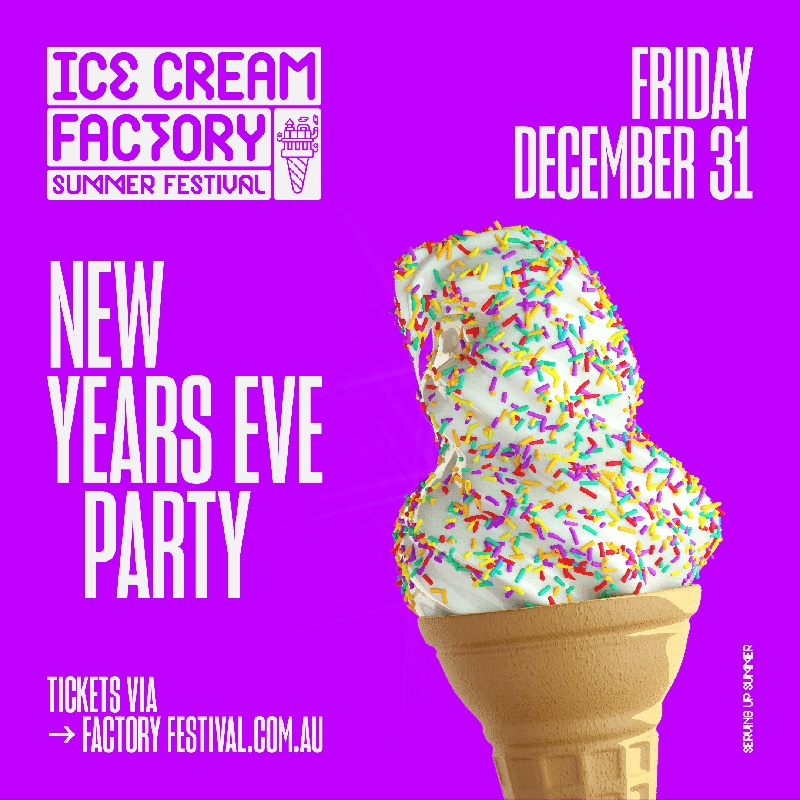 Venue Details
The Ice Cream Factory
92 Roe Street
Northbridge, WA, 6003
Ice Cream Factory NYE
18+
05:00pm, Fri 31st Dec 2021
You asked. We're delivering.
Rip the lid off 2021 and send it into 2022 with Perth's favourite NYE party 
The borders might be shut, but the gates to summer are opening at The Ice Cream Factory ❤️‍🔥 It's time to embrace our sweet life in The West and get back to what we do best. Party.
It's a true celebration in the city's most iconic corner of epic vibes and fun times with great mates 
FACTORY SUMMER PRESENTS THE ICE CREAM FACTORY SUMMER FESTIVAL 
 NORTHBRIDGE
 10 HUGE NIGHTS

 50+ DJs

 11 BARS

 THE RED BULL SKY FALL

 THE HENNESSY PENTHOUSE

 THE SMIRNOFF SELTZER ROOFTOP GARDEN

 SMIRNOFF HOUSE PARTY

 FUNK CIDER SILENT DISCO

 CHEEKY MONKEY BEER JUNGLE

 CAPTAIN MORGAN TROPICAL TIKI HUT

 VARSITY BURGERS

 'BATTER UP' BATTING CAGES

 SUPERNOVA CARNIVAL RIDE
======================

 𝗧𝗜𝗖𝗞𝗘𝗧𝗦
ON SALE WEDNESDAY 10th NOV
6PM ➜ mtix.me/icfnye
======================
𝗘𝗩𝗘𝗡𝗧 𝗜𝗡𝗙𝗢 + 𝗦𝗔𝗙𝗘𝗧𝗬
▷ We acknowledge the incredible and critical importance of ensuring the health and safety of all attendees and the broader public, and the event will only proceed if there is complete confidence it is safe to do so.
▷ To read about our Health & Safety Policy, visit factoryfestival.com.au/staysafe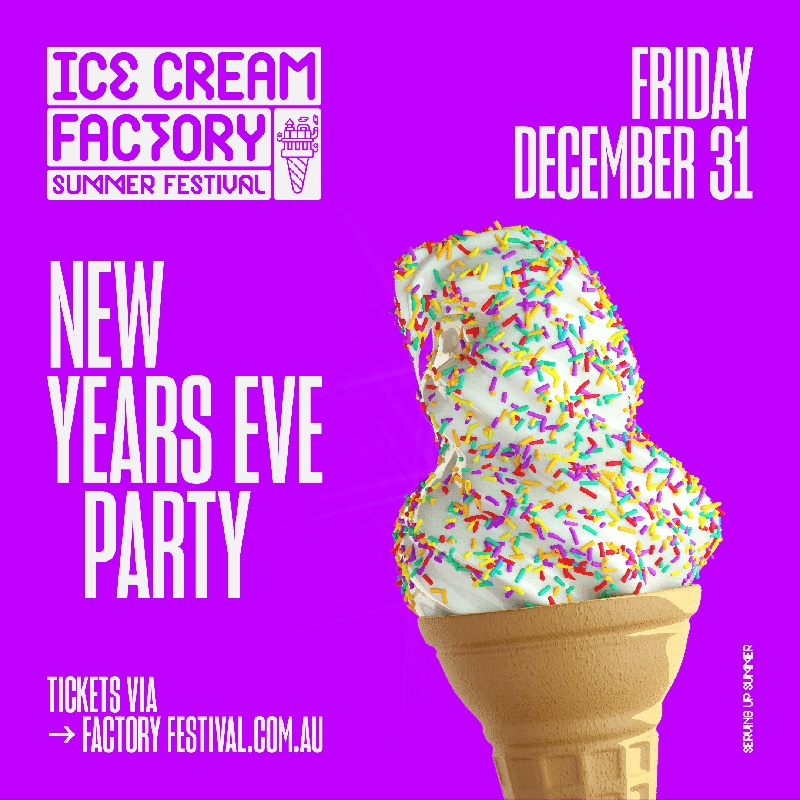 Venue Details
The Ice Cream Factory
92 Roe Street
Northbridge, WA, 6003