Ice Cream Factory || MALLRAT
18+
05:00pm, Fri 22nd Dec 2023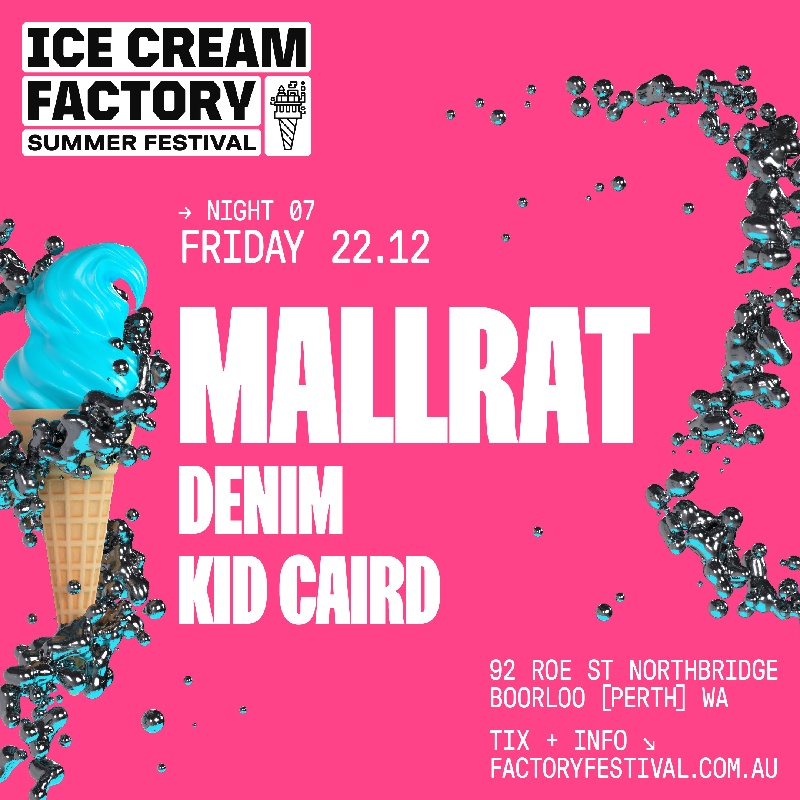 Venue Details
The Ice Cream Factory
92 Roe Street
Northbridge, WA, 6003
Ice Cream Factory || MALLRAT
18+
05:00pm, Fri 22nd Dec 2023
🌟 MALLRAT Live at The Ice Cream Factory - Friday 22nd December 2023 🌟
Step into a world of dreamy indie pop as MALLRAT takes center stage at The Ice Cream Factory this December! Known for her enchanting melodies and evocative lyrics, MALLRAT promises a night that will resonate with both old fans and new. As the sun dips and the stars begin to shimmer, her ethereal voice will be the soundtrack to a summer evening you'll never forget.
Held at the iconic Ice Cream Factory, this performance is set to be a multisensory treat. Imagine dancing to MALLRAT's hits surrounded by immersive festival vibes, all under Perth's balmy summer skies.
Beyond the music, attendees can indulge in the festival's myriad offerings:
🍹 Sip on creative concoctions from the themed bars or cool down with a frosty treat from the Slushy Bar.
🎧 Find your rhythm at the expanded Red Bull Silent Disco or get enveloped by the 360 Degree Boiler Room's vibes.
🍔 Satisfy your taste buds with gourmet bites from popular outlets like Milky Lane Burgers.
With a combination of MALLRAT's magnetic presence and the unique ambiance of The Ice Cream Factory, this night is shaping up to be one of December's most memorable events.
🎟️ Tickets are flying! Don't miss out on witnessing MALLRAT's magic live. Secure your spot, immerse in the energy, and let the music take over.
Get ready, Perth. This is one rendezvous with MALLRAT you won't want to miss! 🎉🎶🍦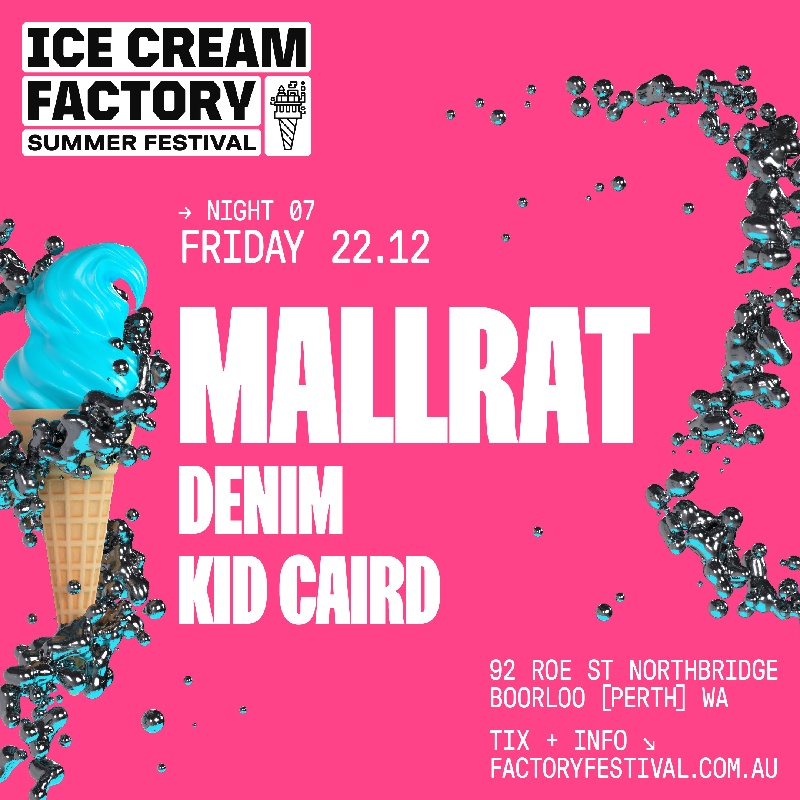 Venue Details
The Ice Cream Factory
92 Roe Street
Northbridge, WA, 6003