Ice Cream Factory || HERMITUDE
18+
05:00pm, Sat 9th Dec 2023
This event has already taken place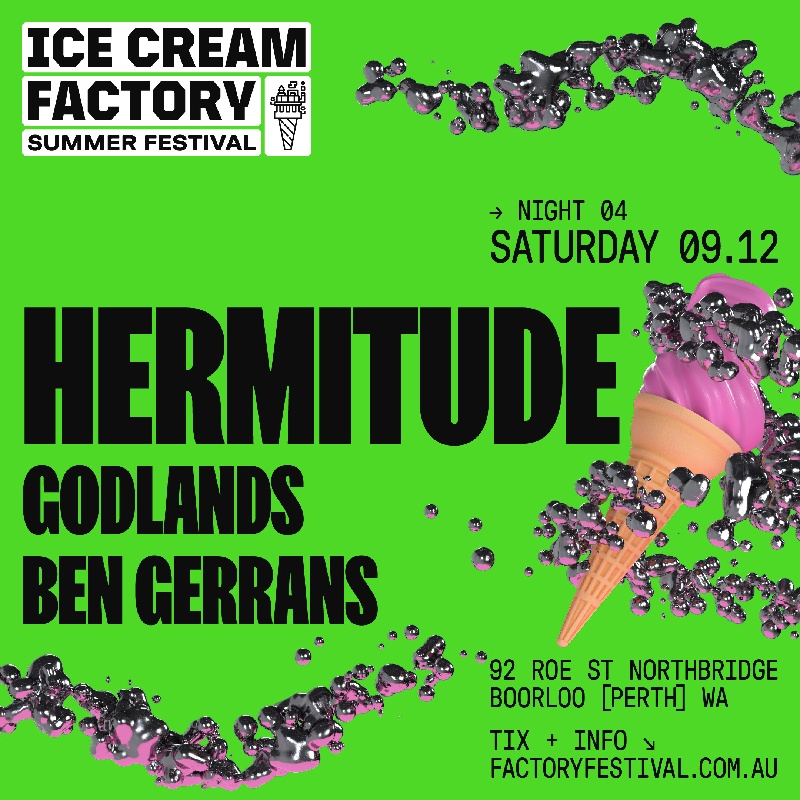 Venue Details
The Ice Cream Factory
92 Roe Street
Northbridge, WA, 6003
Ice Cream Factory || HERMITUDE
18+
05:00pm, Sat 9th Dec 2023
Prepare for a musical journey like no other 🚀 as the iconic duo, HERMITUDE, brings their signature vibes to the heart of Perth at The Ice Cream Factory 🍦🏭.
Recognized for their groundbreaking tracks such as 'The Buzz' 🐝 and 'Every Day' 🌞, as well as their pulsating remixes, HERMITUDE's infectious rhythms and beats guarantee a night you won't forget 🎧🎶. Their latest chartbusters showcase not only their distinctive style but also their continuous growth in the electronic music realm 🌐.
The Ice Cream Factory, a crown jewel in Perth's festive lineup, is more than just a venue 🎊. It's where shimmering lights ✨, mesmerizing music 🎵, and pure euphoria come together. Experience the sheer magnetism of HERMITUDE in this electrifying space as they spin their classic hits alongside fresh tracks, ensuring the dance floor remains lit all night long 🌜🔥.
Circle the date on your calendars 🗓️, for an unforgettable night is on the horizon 🌃. Feel the beats of HERMITUDE sync with your pulse ❤️ and allow The Ice Cream Factory's unparalleled atmosphere to elevate your mood 🍾🥂. This isn't merely a concert; it's a musical odyssey, an adventure, a party like no other 🎉🎈.
Be there, and be part of the magic! 😎✌️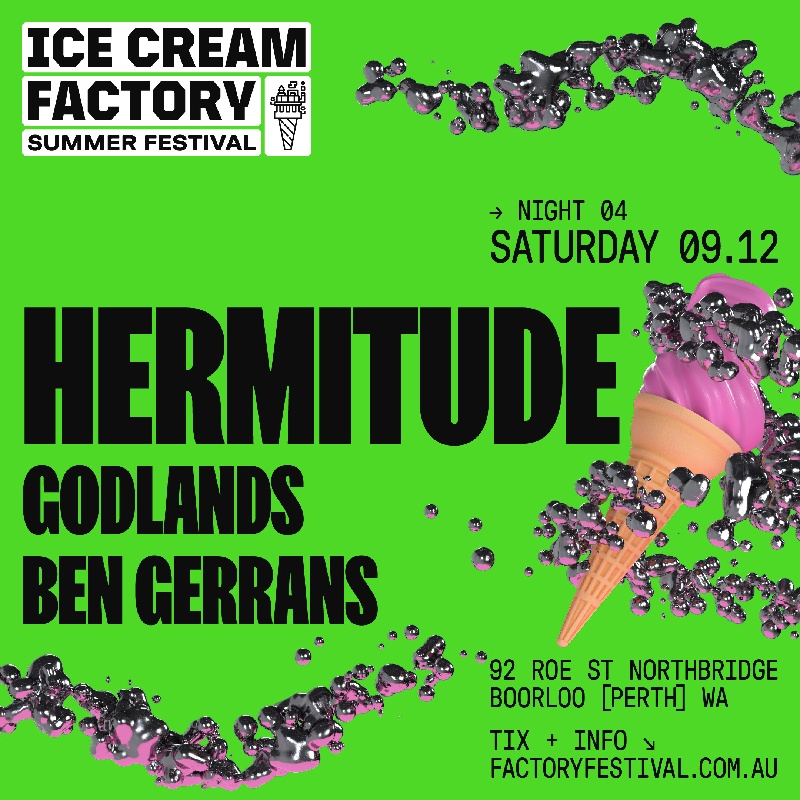 Venue Details
The Ice Cream Factory
92 Roe Street
Northbridge, WA, 6003