Ice Cream Factory || GOLDEN FEATURES
18+
05:00pm, Sun 24th Dec 2023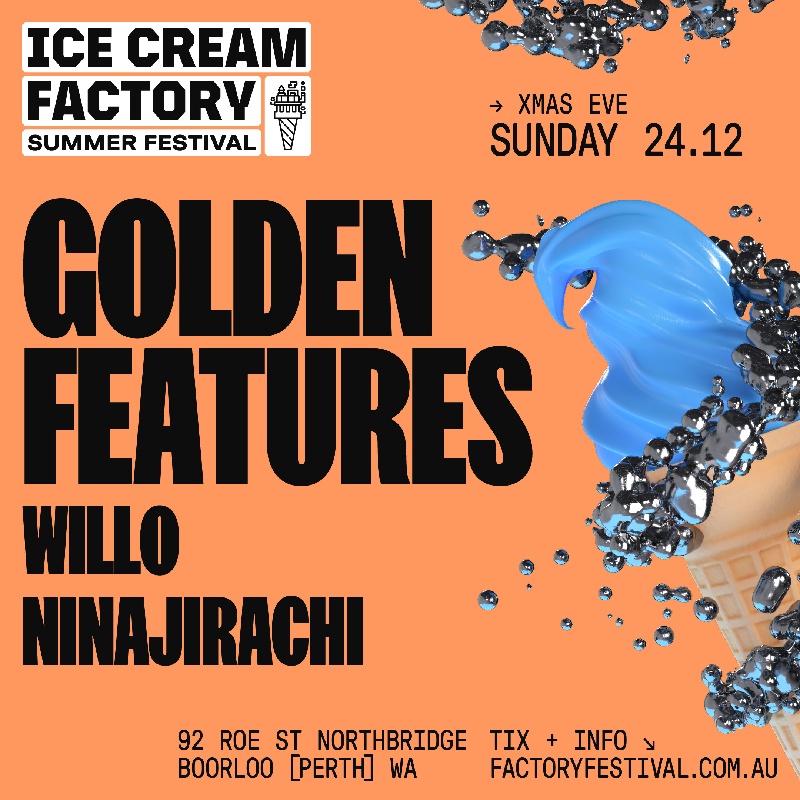 Venue Details
The Ice Cream Factory
92 Roe Street
Northbridge, WA, 6003
Ice Cream Factory || GOLDEN FEATURES
18+
05:00pm, Sun 24th Dec 2023
---
Golden Features Xmas Eve Extravaganza at The Ice Cream Factory, Perth - Sunday 24th December 🎄🎉
This Christmas Eve, prepare for a festive celebration like no other as the electrifying Golden Features sets The Ice Cream Factory aglow with his magnetic beats and enigmatic presence 🍦🏭🌟.
Golden Features, famed for his deep house tracks and mask-clad enigma, has become synonymous with pulsating rhythms and captivating live performances. This festive season, he's set to redefine the sound of celebration with his signature beats and haunting melodies 🎧🌙.
The Ice Cream Factory, an epicenter of Perth's jubilant festivities, is all dressed up for the biggest Xmas Eve party 🎊. Imagine a winter wonderland where luminous lights ✨, heart-pounding music 🎵, and sheer Christmas magic meld 🎅. With Golden Features as the maestro of the night, expect a blend of holiday joy and electric dance music that promises to keep the floor buzzing until Santa's sleigh is spotted in the sky 🌜🛷.
Mark the date on your calendars 🗓️, because a Christmas Eve spectacular awaits 🌃. Let the melodies of Golden Features resonate with your festive spirit ❤️, and immerse yourself in The Ice Cream Factory's unparalleled Yuletide ambiance 🍾🥂. This isn't just an event; it's a Christmas miracle, a fusion of sound and celebration 🎉❄️.
Join us for a night of merrymaking, dancing, and festive cheer.
After all, 'tis the season to be jolly! 😎🎄🤘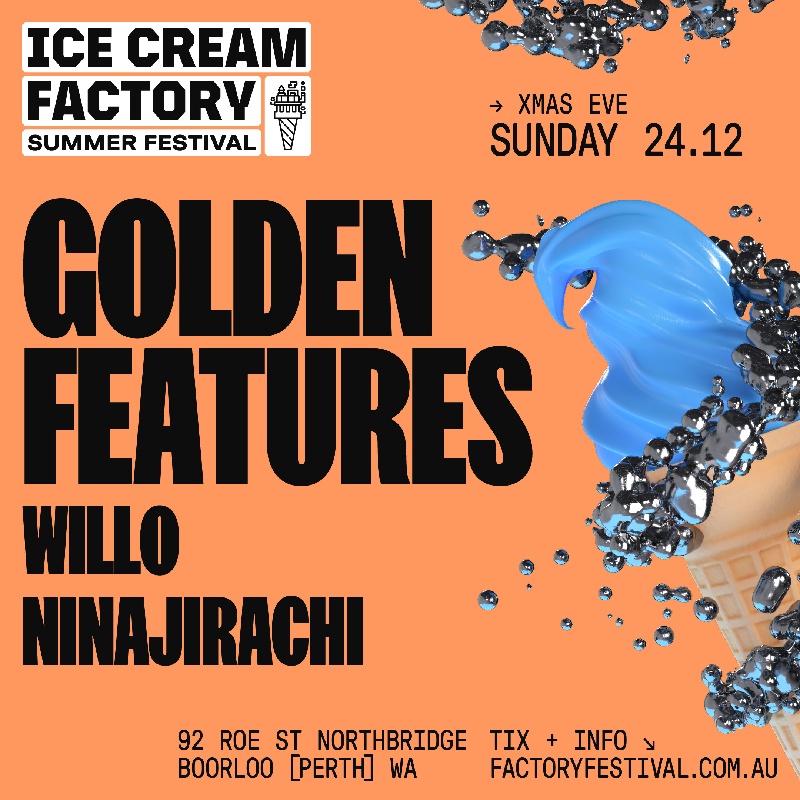 Venue Details
The Ice Cream Factory
92 Roe Street
Northbridge, WA, 6003