Ice Cream Factory || A-TRAK
18+
05:00pm, Fri 29th Dec 2023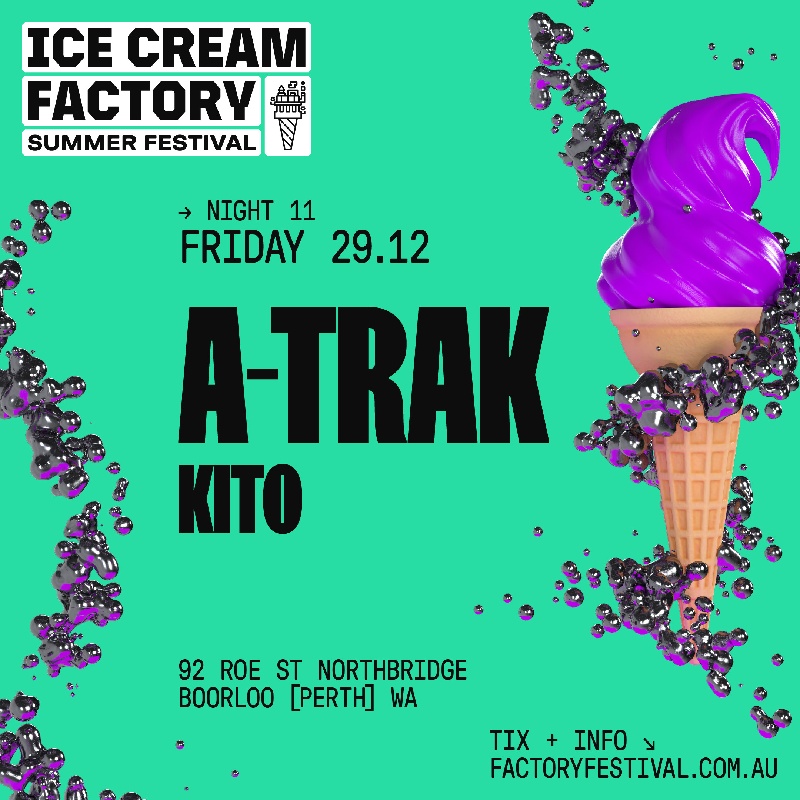 Venue Details
The Ice Cream Factory
92 Roe Street
Northbridge, WA, 6003
Ice Cream Factory || A-TRAK
18+
05:00pm, Fri 29th Dec 2023
A-Trak Spins Magic at The Ice Cream Factory, Perth - Friday 29th December 🎶🍦
Brace yourselves, Perth! As the year draws to a close, one of the world's premier turntablists and producers, A-Trak, is descending upon The Ice Cream Factory to serve up an intoxicating blend of beats and brilliance 🎧🎉.
With a reputation for pushing boundaries and a resume that boasts collaborations with the music industry's elites, A-Trak is more than just a DJ; he's a sonic visionary. From iconic remixes to legendary scratch routines, expect a night where every beat, drop, and mix is crafted to perfection 🌌🎵.
The Ice Cream Factory, a beacon in Perth's dynamic nightlife, will transform into a musical paradise 🌟. Envision a space where spectacular lights ✨, immersive sounds 🎵, and unparalleled vibes converge to create the ultimate pre-New Year's bash 🥳🚀 and with A-Trak in control, the dance floor is destined to come alive in ways you've never seen before 🕺💃.
Circle the date 🗓️, and get ready to bid adieu to the year surrounded by phenomenal beats and fellow music enthusiasts 🌃. Immerse yourself in A-Trak's mesmerizing soundscape and let The Ice Cream Factory's iconic atmosphere amplify the joy tenfold 🍾🎊.
Join us for an unforgettable night where music, energy, and celebration merge into one.
See you under the stars! 😎✨🎶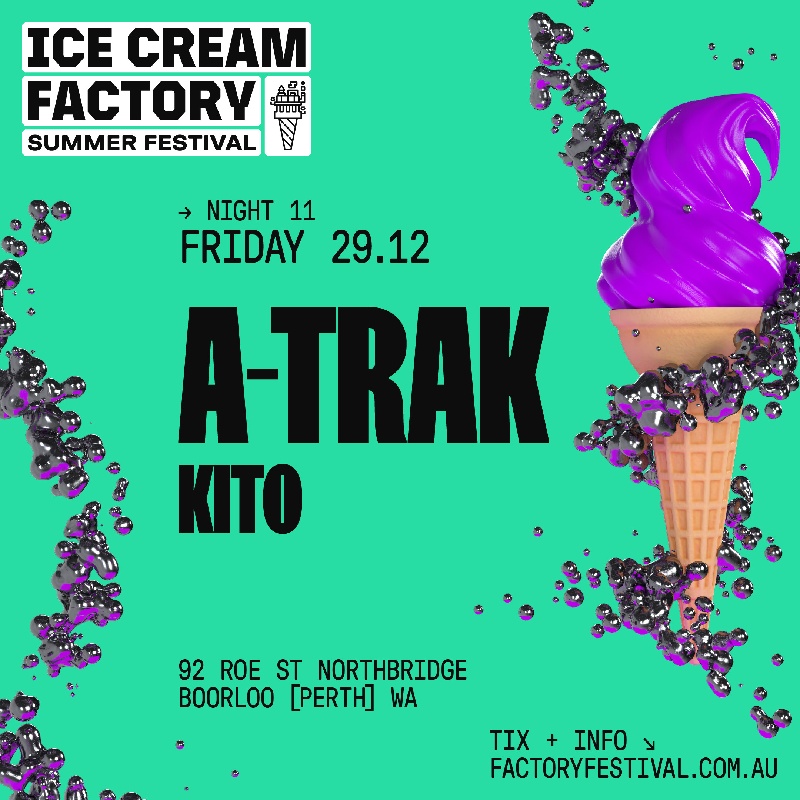 Venue Details
The Ice Cream Factory
92 Roe Street
Northbridge, WA, 6003