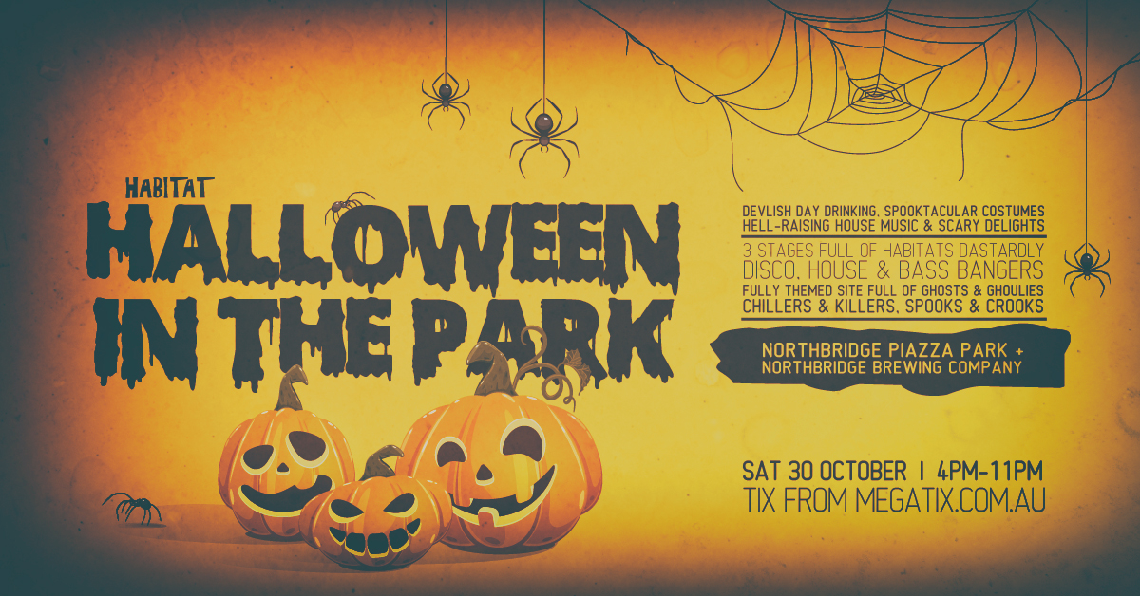 Habitat Halloween In The Park
18+
04:00pm, Sat 30th Oct 2021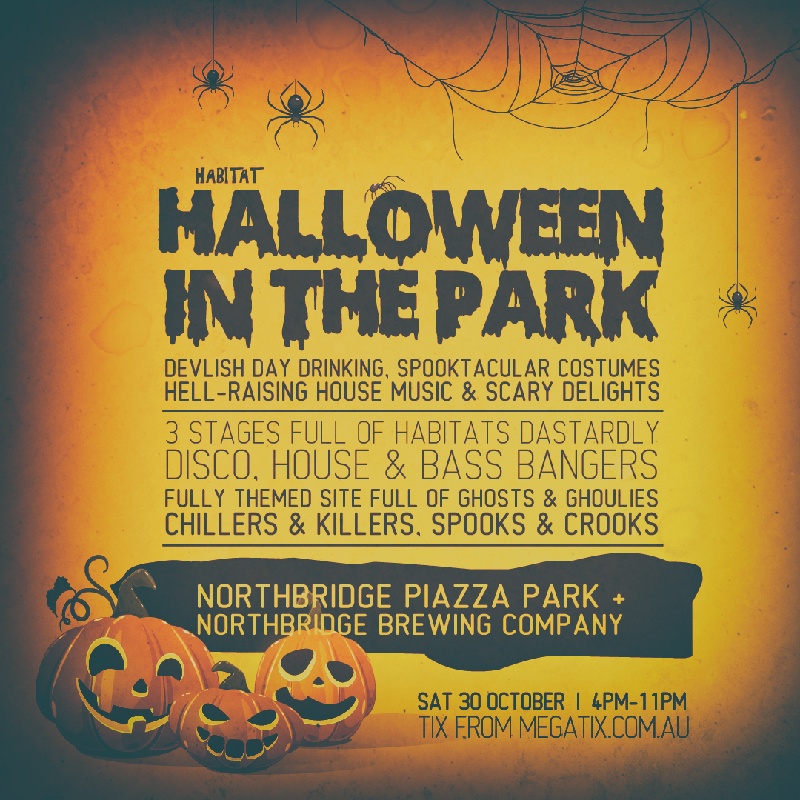 Venue Details
Northbridge Piazza Park
cnr of James St
Northbridge, WA, 6000
Habitat Halloween In The Park
18+
04:00pm, Sat 30th Oct 2021
Habitat's HUGE Halloween extravaganza is back.
An afternoon of devlish day drinking, spooktacular costumes, hell-raising house music & scary delights spread over a fully themed site full of ghosts & ghoulies, chillers & killers, spooks & crooks.  
With a little pinch of hocus pocus, we are transforming the whole Northbridge Piazza Park and Northbridge Brewing Company into a Halloween-themed pop-up bar playground. 
👹 RAVE TO THE GRAVE 👹
We got THREE STAGES full of Disco / UK Garage / Bass / House / Tech / Melodic and everything in between
🔥 Stacked full of amazing home-grown talent 🔥 AND, Green George, Flex, James A, Nuphoria, JimiJ, Saul Bliss, Tachee, Emmelyn, Boasey, DCOY, Rena, Sunny Deejay, AR, CNR, Only Lonely, JStar, Rob Sharp, Callum Dewar, MANR, Timmy Drake + more
🎃 BEST COSTUME COMPETITION
🎃 GHOULISH FACE PAINTING
🎃 DEADLY DRINK SPECIALS
🎃 ROVING PERFORMERS
🎃 CO2 & CONFETTI CANNONS
🎃🎃🎃🎃🎃🎃🎃🎃🎃🎃🎃🎃🎃
/// TICKETS
$10 Unemployed & Students
$20 First Release
On sale NOW from Megatix
🎃🎃🎃🎃🎃🎃🎃🎃🎃🎃🎃🎃🎃

🌸 Venue 🌸
NBC + Northbridge Piazza Park
🌮 Food 🌮
Huge range of food options available
🍹 Drinks 🍹
Cocktail bars // Tap beers galore // Drink specials
🐍 For Fun 🐍
Rooftop VIP deck, Confetti & CO2 cannons, Roving Performers & more
🍾 Having a birthday🍾
Hit us up for some special treatment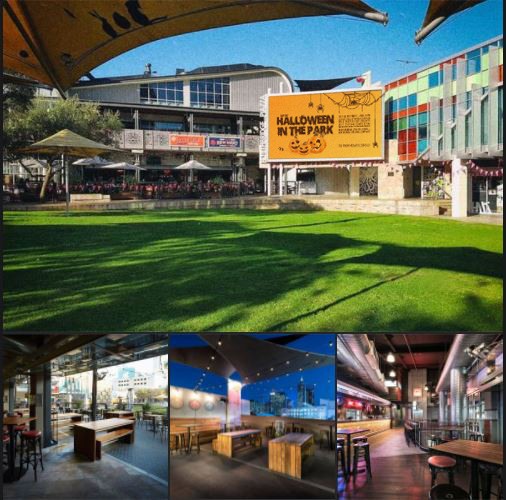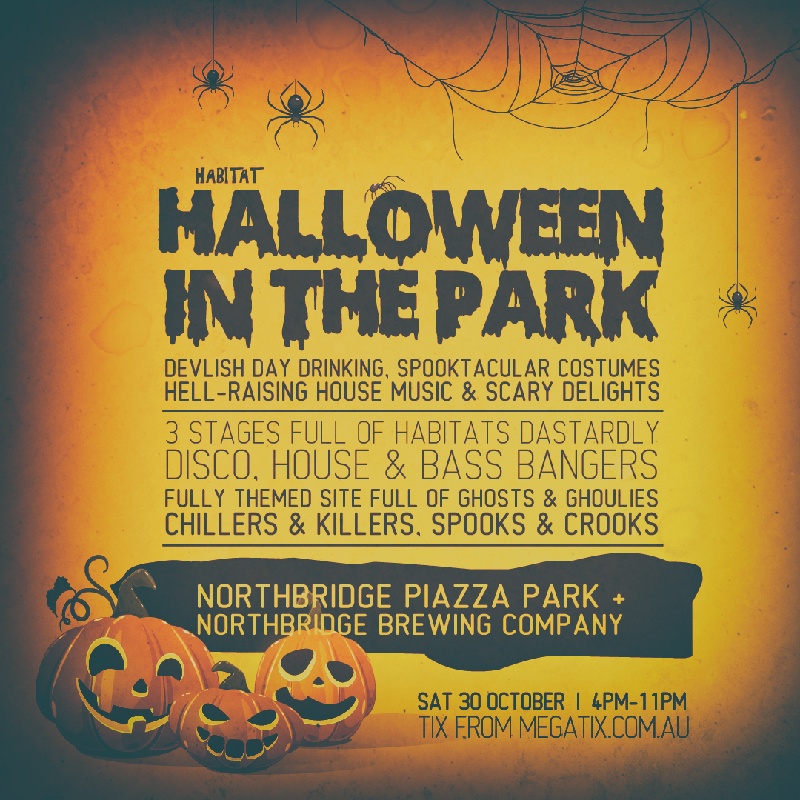 Venue Details
Northbridge Piazza Park
cnr of James St
Northbridge, WA, 6000