Venue Details
Geisha Bar
135a James St
Northbridge, WA, 6003
Come celebrate your next birhtday, special occation, or function at Geisha Bar & Dance Club!
Book your very own VIP Private Booth and enjoy access to a private area situated right next to the DJ, giving you an unrivalled party experience. 
Our VIP Booths are in high demand and strictly limited, so be sure to book early to avoid disappointment. 
If you have specific requirements or would like to tailor a package to your needs, just let us know! For bookings or more information, please email [email protected].
How it all works!
➡️ Purchase your private VIP booth through the ticket link and pay your deposit
➡️ Connect with the door staff team on arrival
➡️ Finalise bottle purchase (or Bar tab) at the club
➡️ Enjoy your VIP booth experience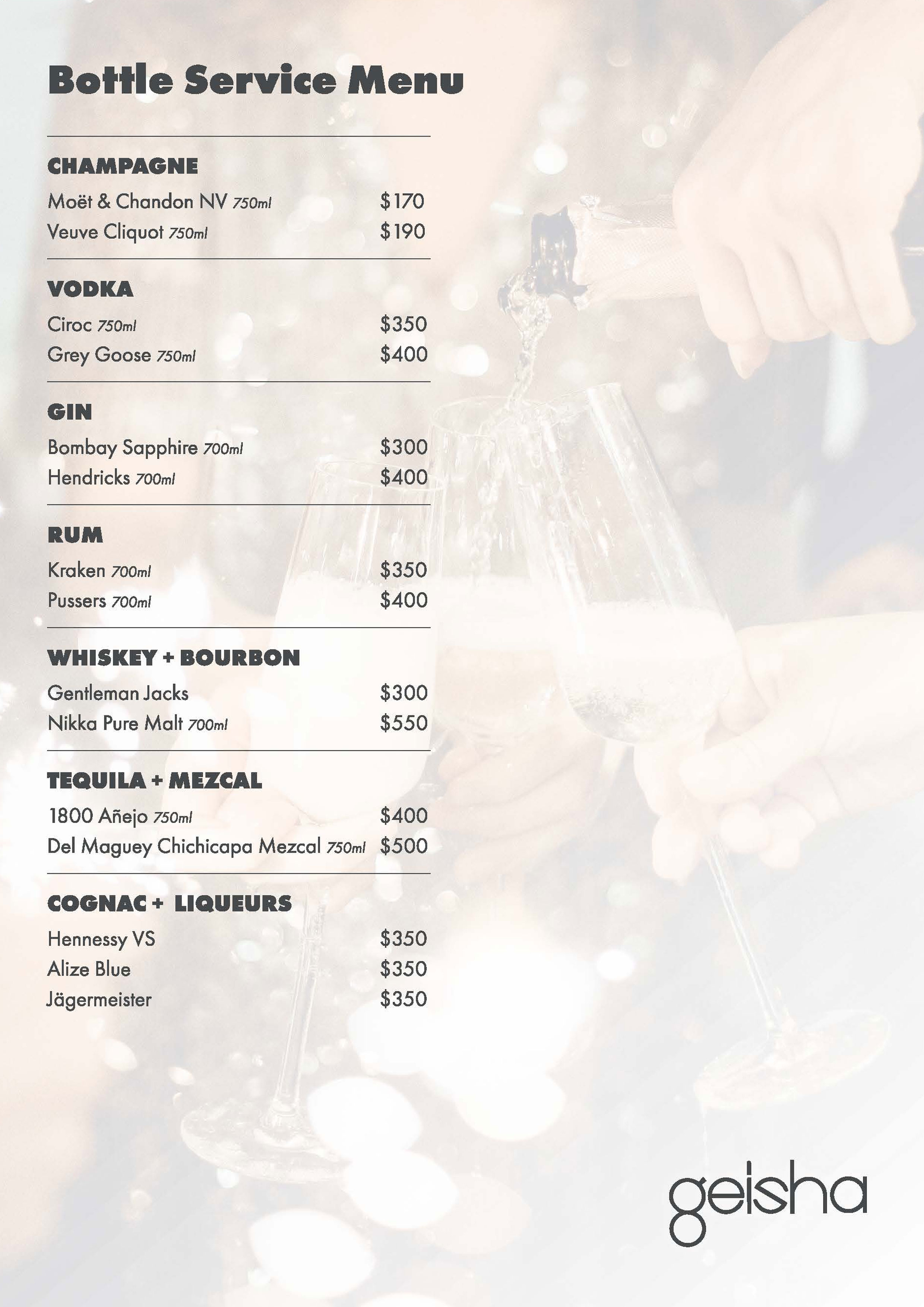 Venue Details
Geisha Bar
135a James St
Northbridge, WA, 6003