Book Your Spot
Purchase your ticket on site on FRIDAY 8 AM - 7 PM / IDR 130.000 /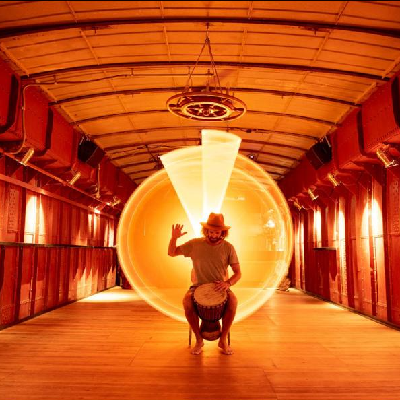 Venue Details
The Yoga Barn
Jln. Raya Pengosekan
Ubud, Bali, 80571
Friday Ecstatic Dance - Every Friday | 7.30 - 9:00 PM
Book your spot online for FREE & Purchase your ticket on-site between 8 AM - 7 PM on Friday by cash (IDR 130.000) or Yoga Barn Class Card.
Friday, January 22nd featuring DJ Di-Rhythm
Expect to really feel the Rhythm this Sunday as this week's DJ will be blending EDM with his powerful Live Drumming experience. If you've been to Kirtan, Cacao Ceremony or Bali Spirit Fest in the last 5 years you've probably felt his rhythms before. Freshly back in Bali after a Summer activating ED across Europe this dance will take you around the world, from the jungles, to the mountains and for sure some time in Africa. A smooth blend of deep grounding bass and uplifting celebration.
IMPORTANT:   Due to the rising numbers of COVID cases in Bali, for the month of January the capacity for Ecstatic Dance has been FURTHER limited, so please sign up in advance. 
Please check our online schedule for the current schedule to see if this class has been removed/canceled.  
What is Ecstatic Dance? 
Ecstatic Dance is a global movement active in 100+ cities around the world and launched for the first time in Bali in 2009 by Yoga Barn co-founder Charley Patton. 
The Yoga Barn Friday Ecstatic Dance is an all-ages community gathering where you can simply BE yourself and experience freedom through the rhythms of global beats and movement.
Please, come-as-you-are to experience this substance-free, uplifting and happy space of dance and free movement - let your inhibitions melt away. 
Our Garden Kafe is open until 7:30 pm every Friday for you to enjoy a pre-dance meal from our organic and vegetarian menu. Or, naturally boost your energy and open your heart space with an Ubud Raw ceremonial cacao, a perfect pre-dance drink. Gather your friends plan your pre-dance meet in our Garden Kafe. And don't forget to dance again on Sunday and enjoy our scrumptious Sunday lunch buffet!  
PLEASE NOTE COVID PROTOCOLS ARE IN PLACE AT THE YOGA BARN
Please accept that the Yoga Barn Security will perform a temperature check on your wrist at the parking lot, appreciate them, they are doing their job

Please wash your hands frequently, there are plenty of hand washing stations to choose from, and please bring a bottle of hand sanitizer

Please keep a comfortable social distance from others

Please wear your favorite mask for this event, get creative!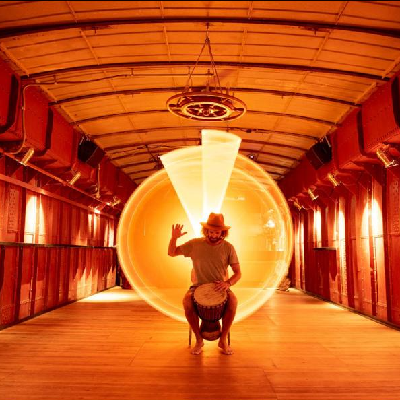 Venue Details
The Yoga Barn
Jln. Raya Pengosekan
Ubud, Bali, 80571