Flying Angel Club Release Party
18+
09:30pm, Fri 5th Aug 2022
This event has already taken place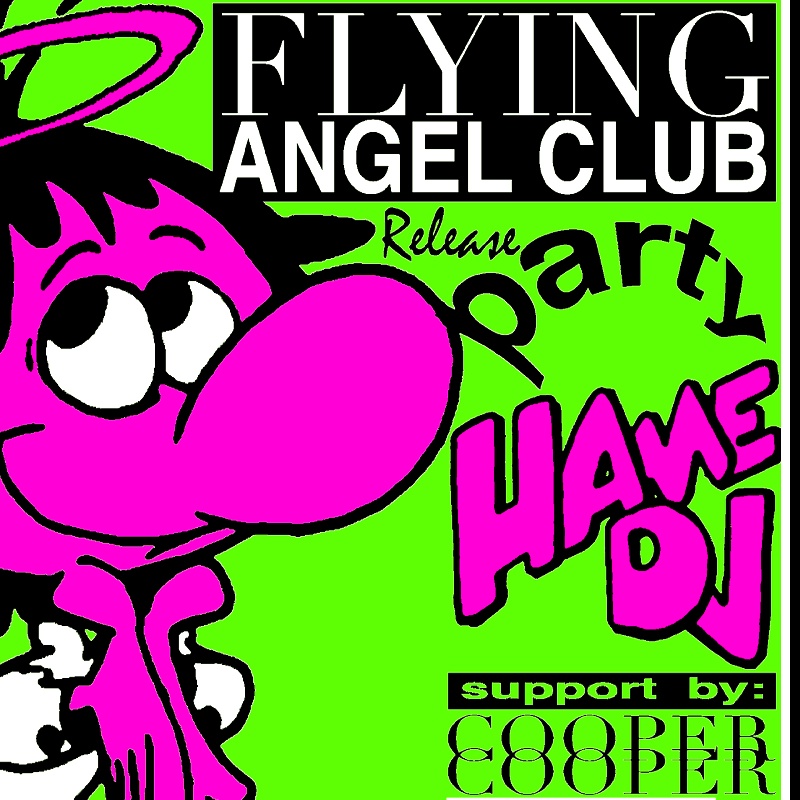 Venue Details
Goodwill Club - The Rechabite
224 William St
Northbridge, WA, 6003
Flying Angel Club Release Party
18+
09:30pm, Fri 5th Aug 2022
We acknowledge the stolen lands that we meet on;  Whadjuk boodjar - home to the Noongar people, who have cared for, loved and dreamed on this land for more than 40 thousand years. 
We respect their ongoing contribution to this region and we acknowledge that sovereignty was never ceded and this will always be Aboriginal land. 
All first nations are entitled to free entry - please contact [email protected] for information.
𝘙𝘦𝘭𝘦𝘢𝘴𝘪𝘯𝘨 𝘪𝘯𝘵𝘰 𝘱𝘶𝘣𝘭𝘪𝘤 𝘴𝘱𝘢𝘤𝘦 𝘢𝘯𝘥 𝘪𝘯 𝘦𝘧𝘧𝘦𝘤𝘵, 𝘺𝘰𝘶𝘳 𝘷𝘦𝘳𝘺 𝘰𝘸𝘯 𝘦𝘢𝘳𝘴; a brand new Hame DJ EP is set to launch itself  this 𝔸𝕦𝕘𝕦𝕤𝕥 𝟝 through proto-hip imprint "𝓟𝓮𝓵𝓿𝓲𝓼". 
To mark its formation and celebrate its existence, it is essential to allow this ᴬᵁᴰᴵᴼ ᴮᴬˢᴱᴰ ᵛᴱᴿᵀᴵᶜᴬᴸ ᴵᴺᵀᴱᴳᴿᴬᵀᴵᴼᴺ to follow its natural course (and have a party about it).
Fro̳m̳ ̳t̳h̳e̳ ̳w̳a̳t̳e̳r̳ ̳t̳a̳b̳l̳e̳ ̾t̾o̾ ̾t̾h̾e̾ ̾t̾r̾o̾p̾o̾s̾p̾h̾e̾r̾e̾, there is nowhere more suitably vertical to integrate than the embrace of the G̥ͦo̥ͦo̥ͦd̥ͦw̥ͦi̥ͦl̥ͦl̥ͦ ̥ͦb̥ͦḁͦs̥ͦe̥ͦm̥ͦe̥ͦn̥ͦt̥ͦ. 
Featuring support from ᶜᵒᵒᵖᵉʳ ᶜᵒᵒᵖᵉʳ and visual embellishment from Ⓣⓞⓜ  Ⓡⓞⓖⓔⓡⓢ, follow Hame 𝙤𝙣 𝙖 𝙧𝙚-𝙩𝙚𝙭𝙩𝙪𝙖𝙡𝙞𝙨𝙖𝙩𝙞𝙤𝙣 𝙤𝙛 𝙫𝙖𝙧𝙞𝙤𝙪𝙨 𝙢𝙪𝙨𝙞𝙘𝙖𝙡 𝙥𝙧𝙤𝙙𝙪𝙘𝙩𝙞𝙤𝙣𝙨, 
𝙞𝙣𝙨𝙥𝙞𝙧𝙖𝙩𝙞𝙤𝙣𝙨 𝙖𝙣𝙙 𝙞𝙣𝙫𝙞𝙜𝙤𝙧𝙖𝙩𝙞𝙤𝙣'𝙨 𝙩𝙝𝙧𝙤𝙪𝙜𝙝 𝙢𝙚𝙙𝙞𝙪𝙢 𝙤𝙛 "𝘿𝙅"  
I͜͡t͜͡ ͜͡w͜͡o͜͡u͜͡l͜͡d͜͡ ͜͡b͜͡e͜͡ ͜͡a͜͡ ͜͡s͜͡h͜͡a͜͡m͜͡e͜͡ ͜͡t͜͡o͜͡ ͜͡m͜͡i͜͡s͜͡s͜͡,  𝔞𝔫𝔡 𝔞 𝔱𝔥𝔯𝔦𝔩𝔩 𝔱𝔬 𝔰𝔥𝔞𝔯𝔢.
1st Reease - $10
2nd Release - $15
Door - $20
Please respect the space around you, especially that which is personal to others. Soft security will be present inside the venue all evening, making themself known to guests. If you are feeling in any way uncomfortable or in need of assistance, please feel free to approach the DJ, venue staff or soft security.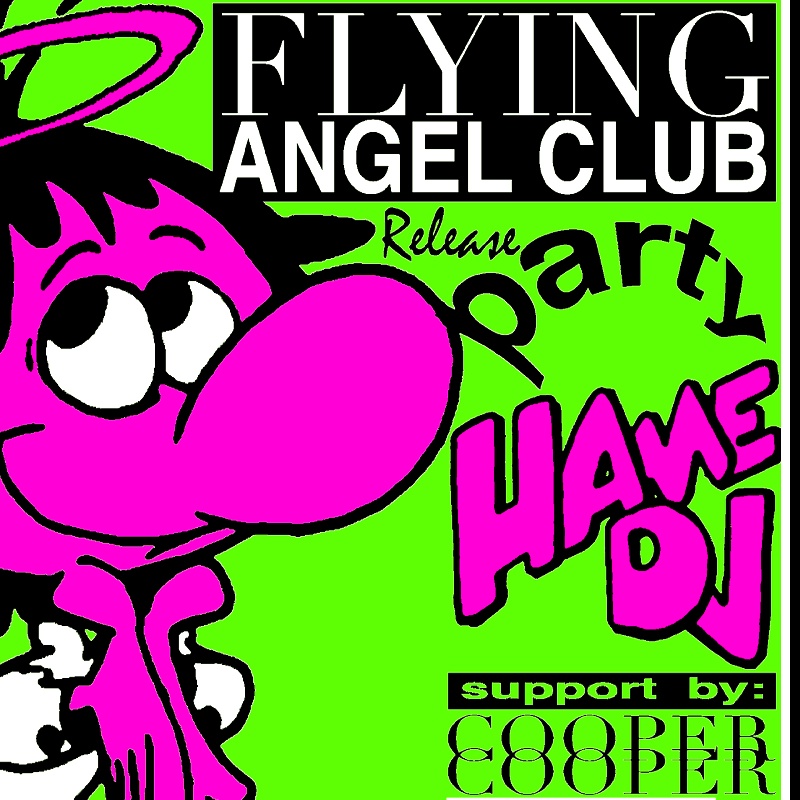 Venue Details
Goodwill Club - The Rechabite
224 William St
Northbridge, WA, 6003