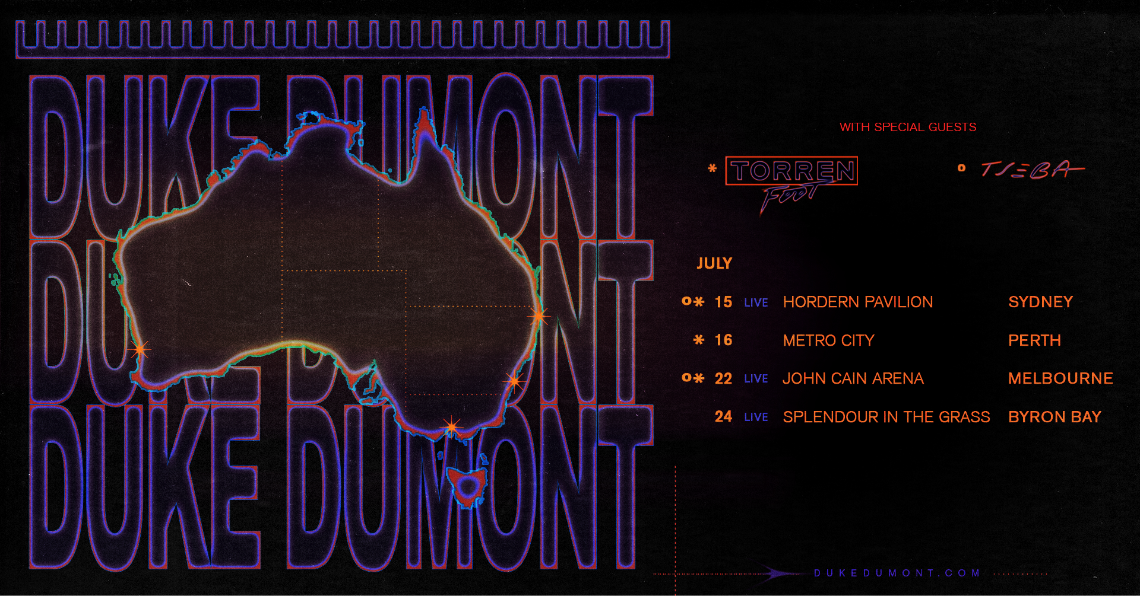 07:15pm, Sat 16th Jul 2022
This event has already taken place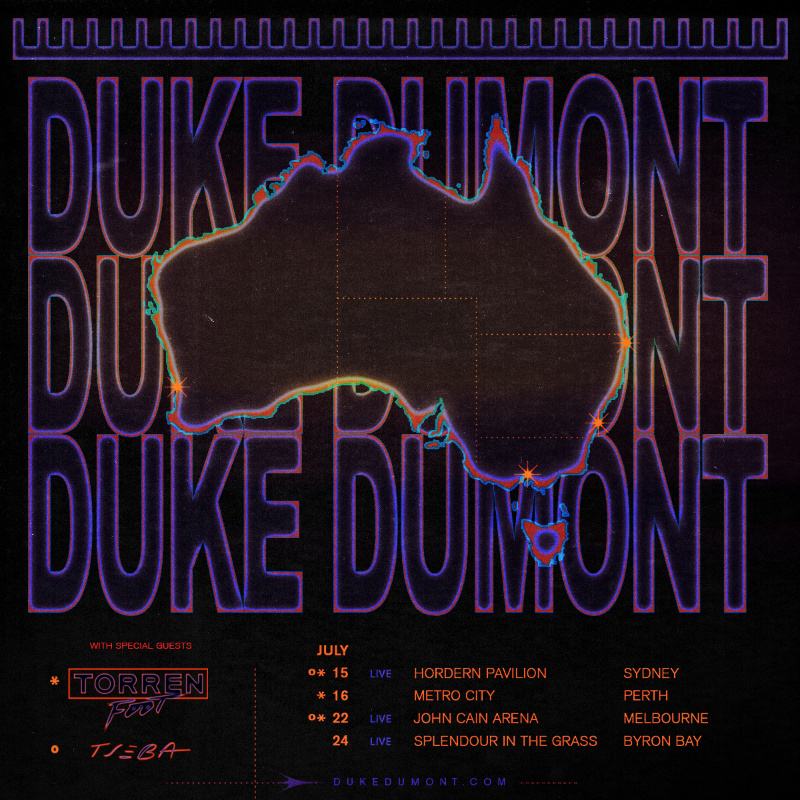 Venue Details
Metro City Concert Club
146 Roe St
Northbridge, WA, 6003
07:15pm, Sat 16th Jul 2022
Secret Sounds and Fuzzy present
Duke Dumont
with Torren Foot

Missed out on Splendour tickets? Don't worry, Splendour's Official Sideshows of 2022 are finally here and set to roll into venues around the country this July!

This monster pile of tours is the biggest Official Sideshow announcement in the history of Splendour, so be sure to hold your hat as you get your head around this one…

DUKE DUMONT
Duke Dumont played a pivotal role in making UK deep house the thundering global juggernaut it is today, dropping #1 hits across the last decade like 'Need U (100%)', 'I Got U' and 'Ocean Drive', whilst pumping out tracks that permeated underground club scenes. With an untouchable back catalogue of originals and latest album, Duality, under his belt, Duke Dumont's Sideshows are sure to be an addictive mix of sonic exploration. Get ready!
 
Friday 15 July 2022 - Hordern Pavilion – Sydney LIVE
Saturday 16 July 2022 - Metro City - Perth
Friday 22 July 2022 - John Cain Arena – Melbourne LIVE

* Over 18's only unless advertised otherwise. * Photo ID is essential,­ acceptable ID is a current and valid Australian Photo Drivers Licence or Passport. Please check with the venue for any other acceptable forms of photo ID * All children under 18 not permitted, even if accompanied by an adult * Intoxicated persons will not be admitted * No thongs or steel cap boots * The venue reserves the right to refuse admission to any person * Dangerous behaviour including Crowd Surfing, Stage Diving, Moshing and Violent Dancing is not allowed and will result in your immediate removal * Please contact the venue regarding accessibility requirements, some areas of the venue are not accessible *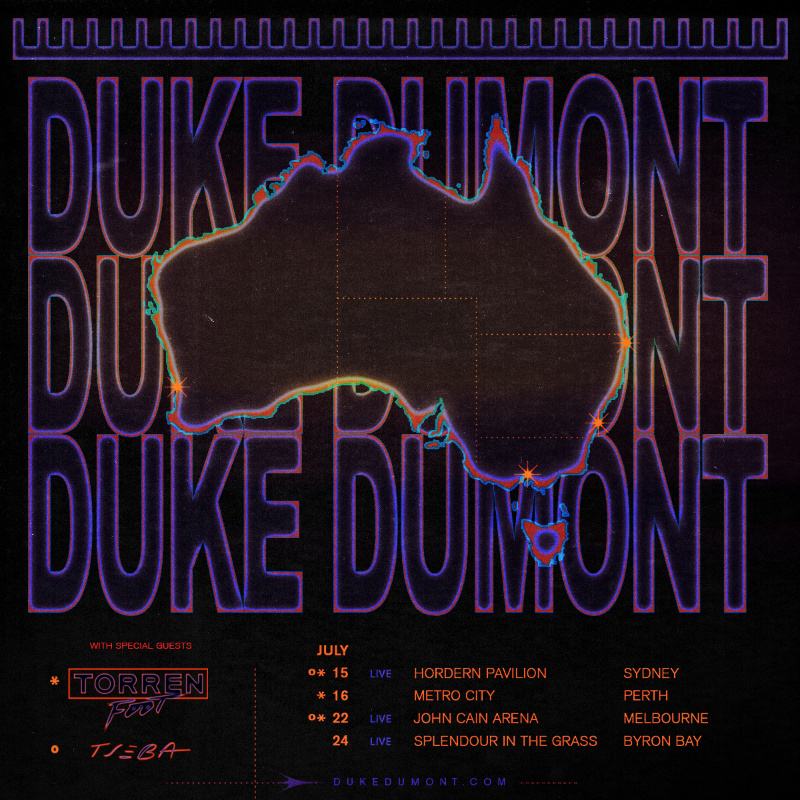 Venue Details
Metro City Concert Club
146 Roe St
Northbridge, WA, 6003