05:00pm, Sat 7th Aug 2021
This event has already taken place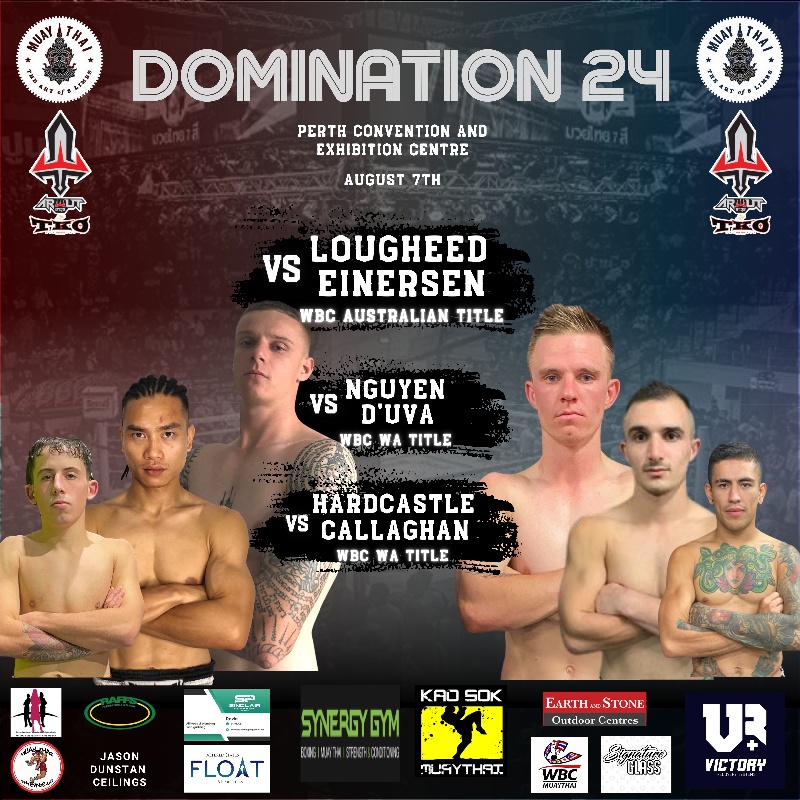 Venue Details
Perth Convention and Exhibition Centre
21 Mounts Bay Road
Perth, WA, 6000
05:00pm, Sat 7th Aug 2021
Pure Adrenaline Events Presents DOMINATION 24  to be held on the 7th August 2021.
Domination is proud to host the most exciting bout and long awaited return of Toby Smith.  The main event will be a bout between Toby "The Weapon" Smith and the newly crowned World Champion George Mann.  Domination will also host a huge undercard.
CARD ONLY FOR FOOD AND BAR.  (CASHLESS FOR FOOD AND DRINKS)
Table tickets - tables of 10 (should you wish to be seated all together 10 people purchase in one transaction and your name will be noted on that table- advise the name when arriving at the door)
Corporate Tables - Tables of 10 - It will include 6 hour drink package (3 hours spirits), platters of food, ringside seating.
Sponsors please get in touch if you would like to be apart of this event.
No External food or drinks.  No refunds or exchanges.  Fight card subject to change.  Under 18 must be accompanied by an adult.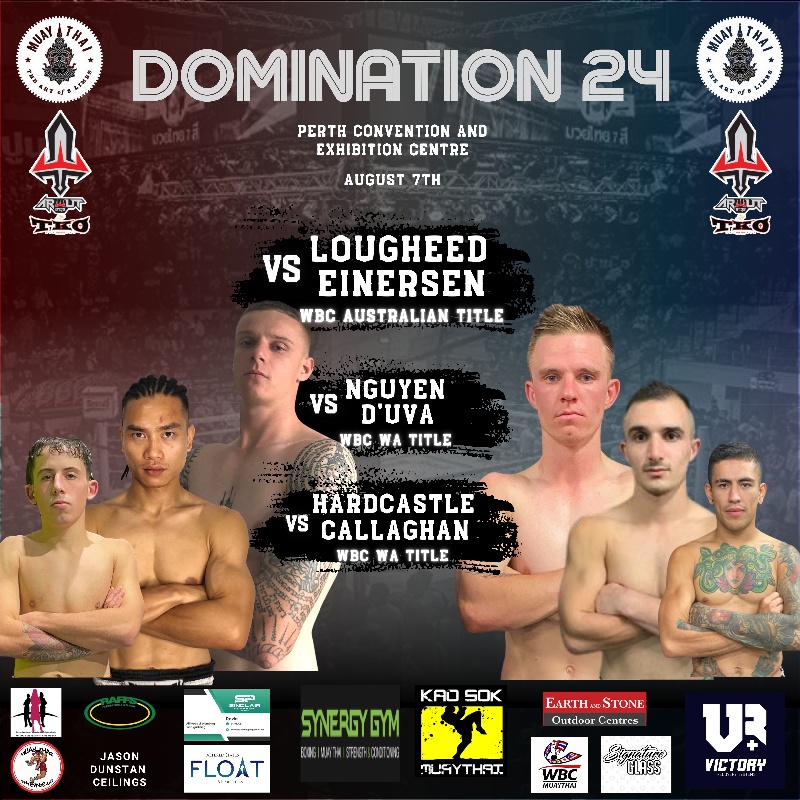 Venue Details
Perth Convention and Exhibition Centre
21 Mounts Bay Road
Perth, WA, 6000