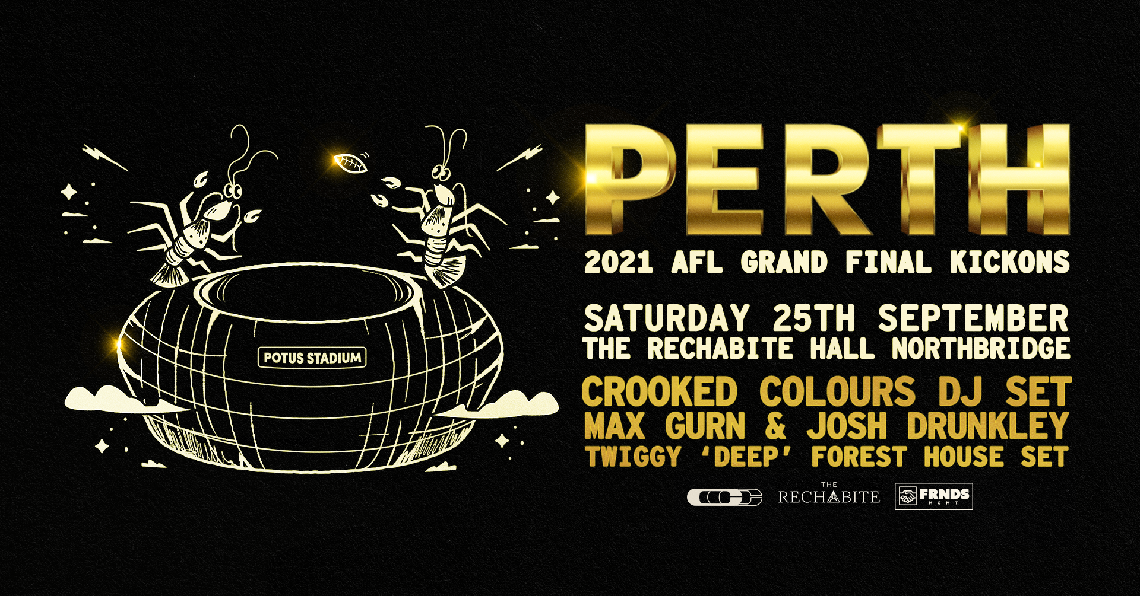 CROOKED COLOURS DJ SET - AFL Grand Final Kickons
18+
09:00pm, Sat 25th Sep 2021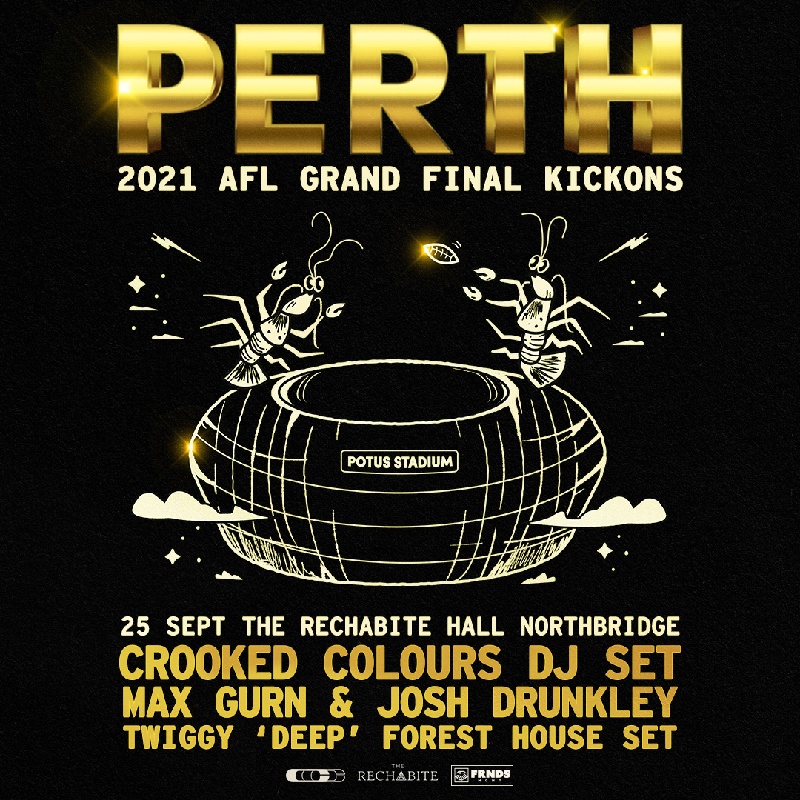 Venue Details
The Rechabite Hall
224 William St
Northbridge, WA, 6003
CROOKED COLOURS DJ SET - AFL Grand Final Kickons
18+
09:00pm, Sat 25th Sep 2021
Grand Final kick-ons covered! 
Don't miss alternative dance kings Crooked Colours (DJ set) at The Rechabite for the ultimate AFL after party this Saturday night! 
Generating over 50 million streams, selling out shows on multiple continents, and garnering looks from ThisSongIsSick, NME, and more, Crooked Colours is ready to throw down a huge shape-shifting, spine-tingling set in The Rechabite Hall. 
With a killer supporting lineup including Max Gurn and Josh Drunkley as well as a deep house set from Twiggy 'Deep' Forest and a stack of local DJs, win or lose - your AFL after party plans are covered at The Rechabite. 
Doors open at 9pm with the dance floor pumping until 2am.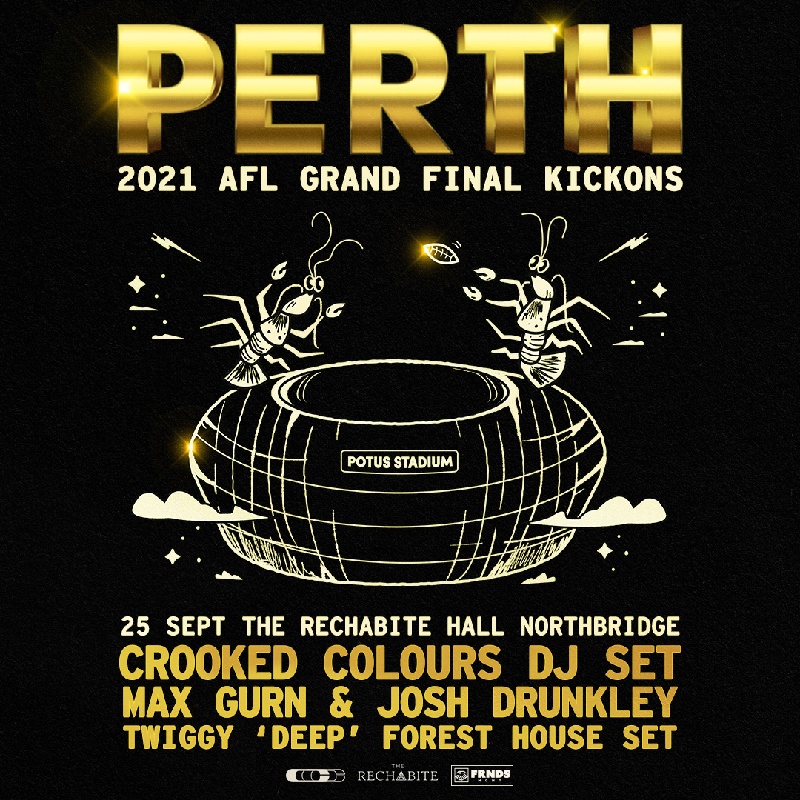 Venue Details
The Rechabite Hall
224 William St
Northbridge, WA, 6003