Confetti: 10 Years of Kinetica!
18+
06:30pm, Fri 16th Sep 2022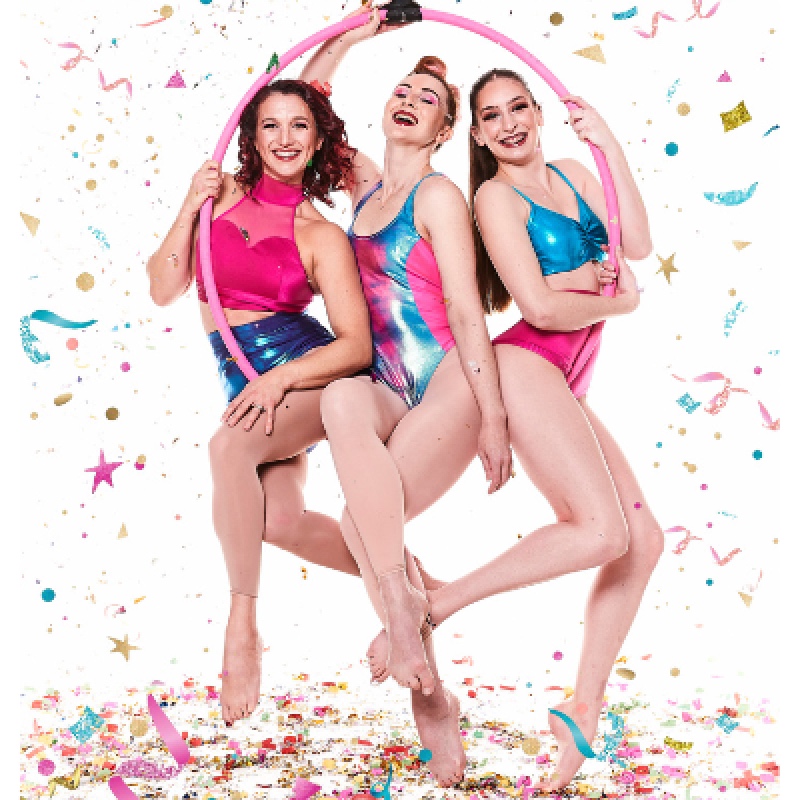 Venue Details
The Rechabite
224 William St
Northbridge, WA, 6003
Confetti: 10 Years of Kinetica!
18+
06:30pm, Fri 16th Sep 2022
Circus! Aerials! Fire!
This show will go off with a BANG!
Hosted by King of Boylesque Karl Kayoss, Confetti is a fun-filled celebration of 10 years of critically-acclaimed circus company Kinetica. 
An icon of the Perth arts scene, Kinetica is known for combining edge-of-your-seat aerials and acrobatics with dance, drag, burlesque and more. Get ready to pop the champagne as your favourite acts make a comeback from award-winning shows such as Sinsuality, Syncope, Aria and The Madonna Circus: Reinvention. From deeply moving to sizzlingly sensual, hilariously camp and even a little bit weird and wacky, Confetti will be a rollercoaster ride through Kinetica's greatest hits that you won't want to end!
And there's more, you won't just be sitting in your seats, there will also be games and quizzes to keep you on your toes. With amazing prizes to be won, who will prove themselves to be Kinetica's top fans? 
Hosted at Perth's hottest venue, The Rechabite, expect to be immersed in all the action as performers climb, swing and strip their way through their sizzling performances. 
Featuring:
Karl Kayoss, who proves that he is Perth's most multi-talented performer and host
Barbie Q, Drag legend and Kinetica collaborator on Sinsuality, The Madonna Circus and Pink: The Circus 
Matthew Pope, renowned multi-disciplinary circus artist and Mx Burlesque WA 2022
Sarah Ritchie, Kinetica Director and our most shockingly twisted performer
Bec McMahon, Kinetica Director and Queen of the Aerials
Anthony Tran and Fay MacFarlane, Kinetica's power couple, known for their award-nominated duo show "5" 
Madeleine Stuckey and Taylor Jones, 10 years ago they were Kinetica's babies, now they've grown into top-class performers  
Ivy Rayne, Kinetica's stunning Mistress of Fire 
Joey Donnelly, our saucy vixen known for her dramatic drops and contortion performances
Phoebe Gaston, Kinetica's pint-sized powerhouse and hula-hoopist extraordinaire
Katherine Azzam, our classically trained violinist who mixes music and circus with a fiery result!
Miriam Gordon, Kinetica's fun-loving acrobat who brings her quirky humour to all our shows 
Confetti is showing for one night only, get your tickets now to make sure you don't miss out on this iconic event!
Doors: 6.30pm
Start: 7pm
Show Duration: 90 minutes 
Entrance: Main doors on William Street
Age Suitability: 18 years+
Content Warnings: Strobe and lighting effects, coarse language, mild nudity
Accessibility: Please contact [email protected] for any accessibility enquiries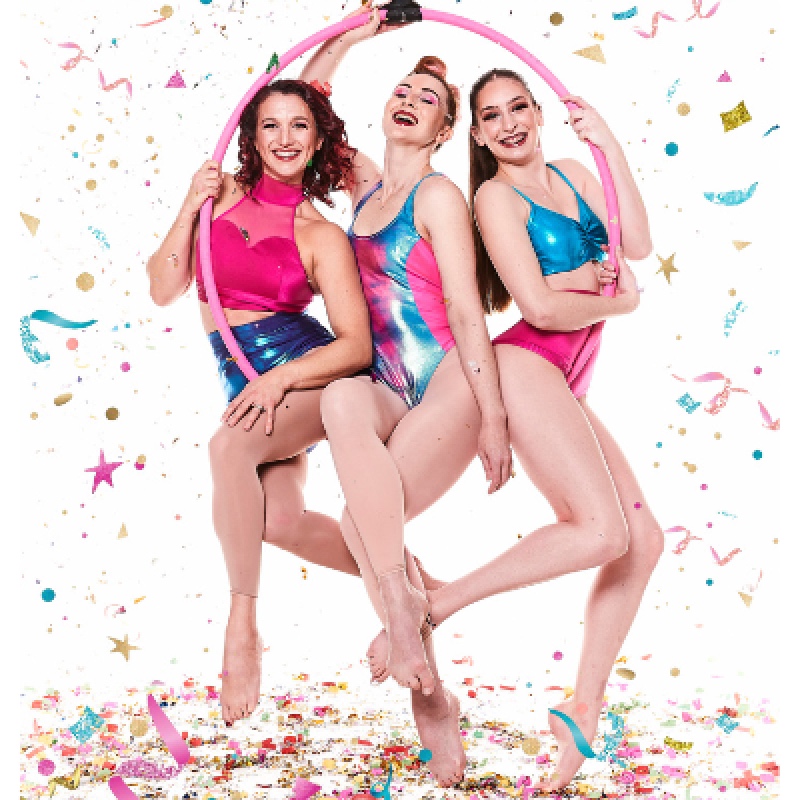 Venue Details
The Rechabite
224 William St
Northbridge, WA, 6003